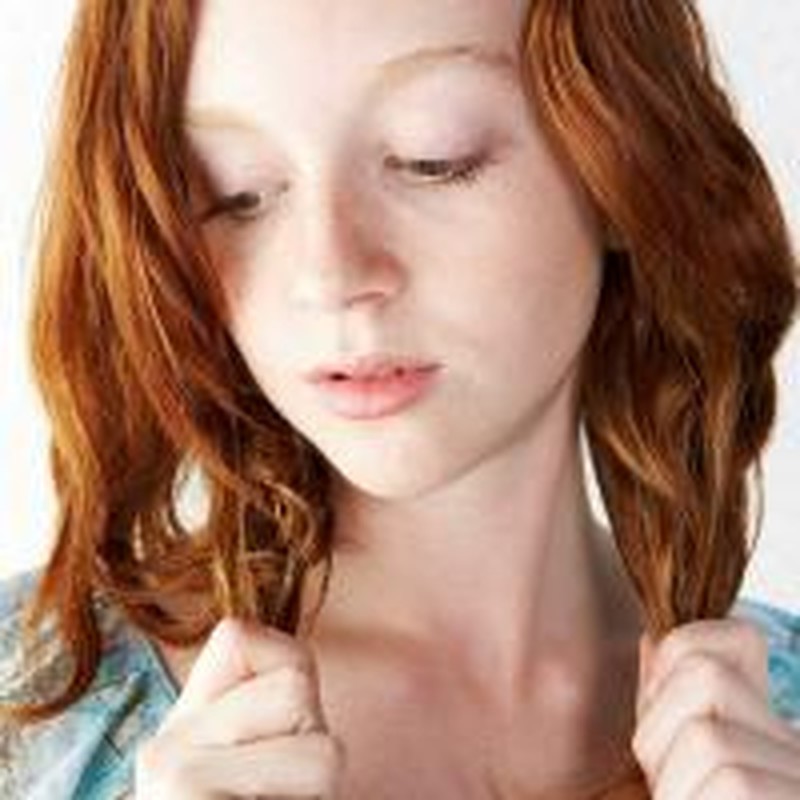 Pastor Rogers, I know Thanksgiving is supposed to be a time of thankfulness. But because of some very hard circumstances in my life, I am struggling with being thankful right now. How can I be thankful when things seem to go so wrong?
You know, we're supposed to thank God all times - for all things. And sometimes we don't feel very grateful or thankful. And yet, as God's children, we are to thank Him all the time and to thank Him for everything. Ephesians 5:20 says, "Giving thanks always for all things unto God and the Father in the name of our Lord Jesus Christ." When he says giving thanks always for all things, that makes it a little difficult. That brings up some real questions. There are some very bad things that happen to a child of God. Sickness, sorrow, disappointment, death, divorce, abuse, murder, rape, and mayhem. Why does God allow these things, and how can we possibly give God thanks always and for all things?
Let me suggest some factors you need to take into consideration:
Sin: Why do hard things happen? Very frankly, we live in a world that is cursed with sin, and therefore filled with sorrow. Job 14:1 says: "Man that is born of a woman has few days, and full of trouble." And so we bear in our bodies the ravages of sin, brought about by the failure of Adam.
Nature also bears this curse (Romans 8:21). We need to understand that our world and bodies are cursed, but we can take hope and can thank God in the worst of all circumstances because if we know the Lord, and are saved, one day, God is going to undo all that. Romans 8:21 says "Because creation itself also shall be delivered from the bondage of corruption into the glorious liberty of the children of God." One of these days creation is going to be delivered from corruption. So in the midst of it all, I can thank God that one day, He's going to make it different.
Chastisement: If you're having difficulty, it just may be that you're under the chastening hand of Almighty God. In Hebrews 12, we see that "If ye endure chastening, God dealeth with you as with sons; for what son is he whom the father chasteneth not?…Now no chastening for the present time seemeth to be joyous, but grievous; nevertheless, afterward, it yieldeth the peaceable fruit of righteousness unto them which are exercised thereby." (v. 7, 11). If you're suffering, it may be because God is chastising you. That doesn't mean He doesn't love you. It means that He does love you. He loves you too much to let you get away with sin and He will chasten you, dealing with you as with a son. If God takes you to the woodshed, as it were, and has to chastise you, thank God in this-because it proves He loves you and exercises "peaceable fruit of righteousness unto those that are exercised thereby."
Dependency: Sometimes God allows us to have problems to cause us to depend upon Him. Now, we have weaknesses, and weakness is an asset when it brings you to Jesus Christ, and helps you to depend upon Him. Our place of weakness can be our place of strength. If our troubles cause us greater dependency, then thank God for them.
Maturity: When you have difficulty, you learn more during those times than you learn in the good times. Someone wrote these words: "I walked a mile with pleasure, she chattered all the way, but left me none the wiser for all she had to say. I walked a mile with sorrow, and not a word said she…but oh the things I learned from sorrow, when sorrow walked with me." We learn so much more in times of sorrow than times of joy. Psalm 119:71 says, "It is good for me that I have been afflicted, that I might learn thy statutes." If affliction causes me to learn, then I've got to thank God for it. If affliction causes you to be like Jesus, and you're made mature through these things, then you can thank God for it.
Patience: When bad things happen to you, inexplicable things, could it be that God is just simply working patience in you? All of us need to learn the Christian grace of patience. Psalm 27:14 says, "Wait on the Lord, be of good courage, and He shall strengthen thy heart. Wait, I say, on the Lord." James 1:4 says, "Let patience have her perfect work that ye may be perfect and entire, wanting nothing." You and I need to learn patience. The word "patience" in this verse is a Greek word that means to bear up under suffering and pain. And so, if God is teaching us patience, and it is a Christian virtue, should we not thank God when we're enduring trials?
Ministry: Things that happen to you may happen to you to enable you to minister to other people. Second Corinthians 1:3-4 says, "Blessed be God, even the Father of our Lord Jesus Christ, the Father of mercies, and the God of all comfort. Who comforteth us in all our tribulation, that we may be able to comfort them which are in any trouble, but the comfort wherewith we ourselves are comforted of God." God gives us comfort in order for us to comfort somebody else. Now, God can't comfort you unless you need it, and you can't need comfort unless you have trouble. Give God thanks that you can comfort someone else because of trouble.
Glory: When we suffer and yet keep praising God, it gives God glory. Now, I like for God to deliver me when I'm in trouble. It's one thing to be delivered and praise God for it; it's another thing to be in a fiery furnace and not be delivered and praise God for it. And I tell you, that takes more faith and gives God more glory. And if God is being glorified in my life, even though I may be persecuted, can I not thank God that He is being glorified in my life, even though I don't feel thankful?
Mystery: I've mentioned many things, but these may not satisfy you. You may not know and you may not understand. But one thing we can understand: God is a sovereign God, and bigger than any of us. Isaiah 55 tells us that His thoughts are not our thoughts, and that His ways are higher than our ways. Second Corinthians 5:7 says: "we walk by faith, not by sight…" There are times when we say, "God, You owe me an explanation." And it's all right to ask for one, but not to doubt God's wisdom, love or goodness. If God loved you enough to send His Son to die for you on the cross, then you never have to doubt His love again.
Real faith is not receiving from God what we want, but it is accepting from God what He gives. You may never in this world figure it out, but you know that God is sovereign and someone wisely said, "Where we cannot trace His hand, we can trust His heart." He is good and faithful, and so thank Him and praise Him.

---
Used by Permission of Love Worth Finding.
By Adrian Rogers. © 2006 Love Worth Finding Ministries.

Dr. Adrian Rogers, preacher/teacher of Love Worth Finding Ministries, and one of America's most respected Bible teachers. Under his 32 years of pastoral leadership, Bellevue Baptist Church in Memphis, TN, grew from 9,000 members in 1972 to more than 29,000.
Most important to Dr. Rogers have been the tens and thousands of believers who have had their faith strengthened and thousands of others who have for the first time entered into a personal relationship with Jesus Christ. Dr. Rogers passed away on November 15, 2005.