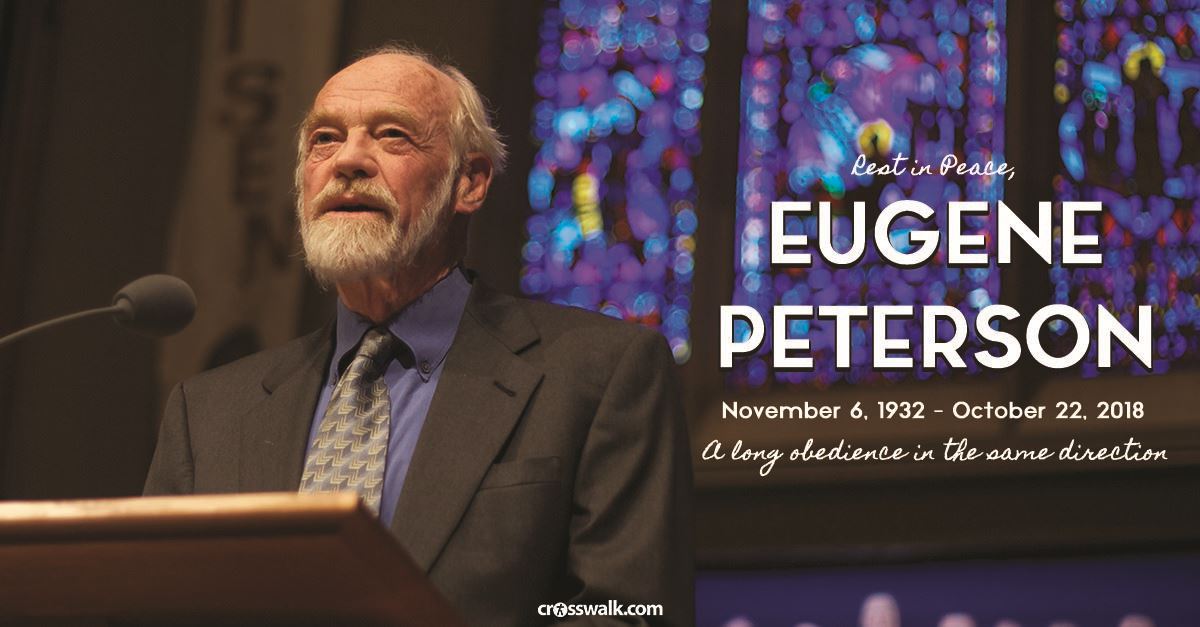 How Eugene Peterson Has Blessed Christianity (And 20 of His Most Powerful Quotes)
Editor's Update: Eugene Peterson passed away on October 22, 2018, having completed his long obedience in the same direction. He will be greatly remembered and missed.
It has been announced that Eugene Peterson, author of the bestselling The Message and longtime pastor, who Christianity Today lovingly referred to as the "shepherd's shepherd," will be entering hospice care and receiving palliative care. Our hearts and prayers are with him, his family, and loved ones as they walk through these days. May God's presence and peace be so very close to them; may they feel comforted by His Spirit and know how much they are loved.
According to a note from his son Eric last week, Eugene Peterson was hospitalized this past Tuesday, October 9th, when "he took a sudden and dramatic turn in his health caused by an infection." The elder Peterson had also been dealing with dementia and congestive heart failure, both of which are reported to be progressing.
Image Credit: ©Wikimedia