Read the Bible in a Year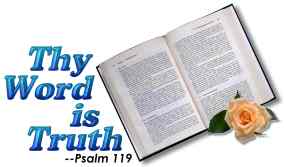 Bible reading plans in over 50 translations
Reading the Bible daily not only helps you grow in your faith and walk with Jesus Christ, but will be an amazing source of encouragement throughout your day. You can read the Bible in one year with one of our Bible reading plans in over 50 translations.
Start Scripture reading on the 1st or 15th of any month, or choose any date to customize your plan. Reading the Bible in one year is easier than you think when you follow a schedule!
Beginning to End: Read the Bible from start to finish, from Genesis to Revelation.
Chronological: Read the Bible as its events occurred in real time. For example, Job lived sometime after the beginning of creation (Genesis 1) but before Abraham was born (Genesis 12). As a result, the Book of Job is integrated into the Book of Genesis.
Historical: Read the books of the Bible as they were written historically, according to the estimated date of their writing.
New then Old: A BibleYear.com exclusive! Read through the New Testament first, then read through the Old Testament.
Old and New: Each day includes a passage from both the Old Testament and New Testament.
Step #1: Choose Your Favorite Version and Reading Plan Below
More Resources: Bible Trivia, Devotions, Life of Jesus, Online Bible
The Bible reading plans used on BibleYear.com are graciously provided by Back to the Bible.
Copyright ©2011 The Good News Broadcasting Association, Inc., Lincoln, Nebraska, USA
Used by permission. All rights reserved http://www.backtothebible.org