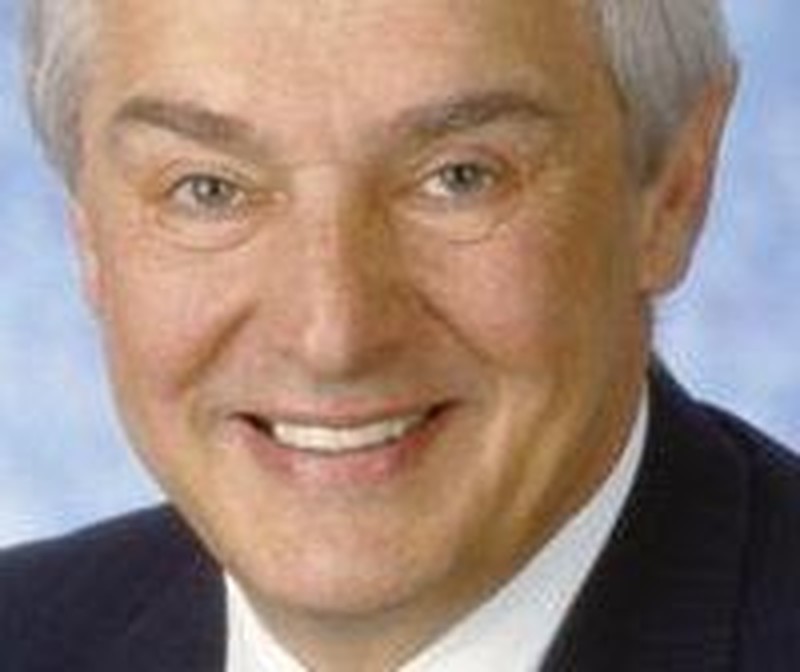 Do you want to launch this New Year with a better attitude? Be content, hopeful, optimistic, cheerful and refreshing to others, come what may? Do great things for Christ? Win souls? Reach teens? Care for an invalid or a bevy of preschoolers?
With God, nothing is impossible; and He can display His strength through you.
By ourselves, we cannot influence lives, overcome bad habits, build churches, convert souls, manage our tempers, appetites, or finances in a godly way. There's nothing we can do for Christ in our own power.
But Jesus and us-well, that's a different story. We can proclaim with Paul, "I can do all things through Christ who strengthens me" (Philippians 4:13).
Paul wasn't talking about preaching to vast crowds, planting large churches, or wielding great influence, though God also allowed him to do those things. He was saying, "I can fulfill God's will through Christ's strength. I can do whatever He commands; indeed, I can even be content in chains."
Impossible Quotes
This secret has fueled the lives of God's workers in every generation. Thomas à Kempis, the medieval German monk, wrote, "O Lord, let that which seems naturally impossible to me become possible through Your grace."
Commentator Matthew Henry said, "In all conflicts, let us remember that with God nothing is impossible; and as we read and hear His promises, let us turn them into prayers."
Missionary Amy Carmichael told her workers, "When you are facing the impossible, you can count on the God of the impossible."
Missionary statesman J. Oswald Sanders, wrote, "(God) encourages us to ask as freely for the impossible as for the possible since to Him all difficulties are the same size-less than himself."
Oswald Chambers wrote in My Utmost for His Highest, "When once we see Jesus, He does the impossible thing as naturally as breathing."
The dean of American prayer writers, E. M. Bounds, wrote, "Faith does the impossible because it brings God to undertake for us, and nothing is impossible with God."
Chuck Swindoll said, "The One who directed that stone in between Goliath's eyes and split the Red Sea down the middle and leveled that wall around Jericho and brought His Son back from beyond takes delight in mixing up the odds as He alters the inevitable and bypasses the impossible."
Evangelist Michael Guido preached, "You cannot bring a burden too heavy for God to lift or a problem too hard for Him to solve or a request too big for Him to answer. God does things no one else can do."
Charles Spurgeon, the Victorian Prince of Preachers, once thundered from his pulpit, "When you are dealing with Him who is omnipotent, faithful, and true, the things that seem utterly impossible will be those most likely to happen."
Charles Wesley, studying Abraham's faith as described in Romans 4:13, wrote a hymn of eleven verses about it, the most popular stanza of which says:
Faith, mighty faith, the promise sees,
And looks to (God) alone;
Laughs at life's impossibilities,
And cries, "It shall be done!"
And listen to this quote by Warren Wiersbe: "Our faith is not really tested until God asks us to bear what seems unbearable, do what seems unreasonable, and expect what seems impossible."
Take one of these "impossible quotes" and make it your slogan for the new year. Learn to leave room for God and to partner with Him, for He alone can storm the impregnable, devise the improbable, and perform the impossible.
"For with God..."
Perhaps you have a problem only God can solve, and this is the year to trust it into His super-capable hands. Or perhaps God has called you to begin a new ministry. Look for situations where you can have an impact. Look for lives you can influence. Seek out places where you can serve.
The word "impossible" isn't found in heaven's dictionaries. Trust God for the impossible-miracles are His department. Our job is to do our best, letting the Lord do the rest.
He never gives in,
... we two shall win,
... Jesus and me.
###
This article was excerpted from Turning Points, Dr. David Jeremiah's devotional magazine. Call Turning Point at 1-800-947-1993 for your complimentary copy of Turning Points.