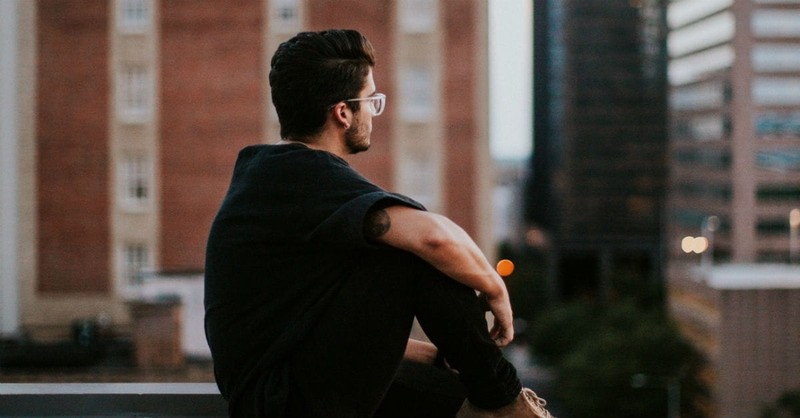 "For by grace you have been saved by faith," we recite.
"Amazing grace, how sweet the sound!" we sing.
"We live under grace," we claim.
Grace is part of the basic vocabulary in the Christianese language we speak. Unfortunately, many Christians today are abusing God's amazing gift of grace. They have perverted God's underserved gift of forgiveness and promise of eternal life into a license for immorality, self-indulgence, and uninvolvement in God's kingdom. And in the process they are robbing themselves of the joy that comes from obeying God.
WHAT EXACTLY IS GRACE?
Grace is God's Riches At Christ's Expense.
Grace is the unmerited favor of God.
Grace is God giving us what we cannot earn.
But trying to formulate a precise definition of grace is like trying to define a rainbow for someone who has been blind from birth.
One of my favorite illustrations of grace is from the story of a social worker named Henry Moorehouse who lived in the very worst of slum districts in London, England, in the 1800s. One evening as he was walking home, Moorehouse saw a little girl carrying a pitcher of milk. Suddenly she fell, and the pitcher slipped out of her hands and shattered. As the milk flowed into the gutter, the little girl began to sob uncontrollably.
"Honey, don't cry," said Moorehouse as he helped her get up. But the tears would not stop.
"I'll get a whipping from my mommy," the girl said between sobs.
"No, you won't. I'll help you put the pitcher back together again," Moorehouse assured her.
Suddenly the tears stopped. But every time it looked as if Moorehouse would succeed, the pitcher would fall apart again. After several unsuccessful attempts, the girl began crying again.
In the end, Moorehouse lifted the girl in his arms and carried her to a crockery store, where he bought her a brand-new pitcher. Then he carried her to the store where she had purchased the milk and paid to have the pitcher filled once more. Finally, he carried her home.
Then Moorehouse asked the little girl if she thought her mother would still whip her.
"No sir," she smiled. "This pitcher is much nicer than the one we had before."
God has done something even greater than this for us. Although we were originally created in His likeness, sin shattered His image within us. We can try to mend that image through good works and religious ritual, but we are broken beyond repair.
However, in a burst of undeserved generosity, God offers to give us a brand-new nature that He purchased for us at the expense of His own Son, Jesus Christ. Why does He offer to do such a thing for us? Why did Henry Moorehouse choose to help a little girl who had nothing to offer him in return? One word: grace. God's unwarranted burst of generosity.
"But God, being rich in mercy, because of His great love with which He loved us, even when we were dead in our transgressions, made us alive together with Christ (by grace you have been saved)" (Ephesians 2:4-5).
I wonder how that little girl treated her new pitcher the next morning when she went to fill it with milk. Do you think she carelessly tossed it in the air on the way to the market? I imagine she treasured that pitcher, carefully guarding the gift that had been freely and unexpectedly purchased for her.
GRACE … IT REALLY IS AMAZING
Grace is an amazing gift—no doubt about it. But it is a gift that is subject to abuse either by those who would deny its existence or by those who would distort its meaning. Since the days of Jesus and the apostle Paul, religious people have been trying to impose their opinions and prejudices on others. And the practice continues today.
To the new Christian who has just discovered God's grace, legalists cry, "Wait! Here are some additional things you need to do to earn God's forgiveness." To the seasoned believer, these grace killers scream, "Wait! The Bible alone is not sufficient to show you how to live. Here are some additional guidelines you need to follow" and they hand out opinions and prejudices disguised as "truth," "obedience," or "spiritual maturity." We do need to be reminded that grace means there is nothing we can do to cause God to love us any more than he already does.
However, I fear that the pendulum has swung too far in the other direction, as is so often the case.
THE DARK SIDE OF GRACE
In an attempt to "rescue" grace from legalists, we have unwittingly delivered it into the hands of the libertarians, who insist that grace exempts Christians from any standard of conduct. Instead of saying that there is nothing we need to do to cause God to love us any more than he already does, a libertarian places the period after the word do. "Grace means there is nothing we need to do."
Those who abuse the gift of grace focus on God's "job" of forgiving, but they have very little to say about our responsibility to obey. While it is true that there is nothing we can do to earn God's love, there are plenty of things we must do to enjoy God's blessings. That is not legalism; it is obedience!
We must rescue the biblical doctrine of grace from both legalists who deny grace and libertarians who pervert grace. A start is to learn how to distinguish good grace from bad grace.
Good grace recognizes that behavioral boundaries exist for our benefit, not our detriment. Bad grace removes all barriers and standards of behavior. Good grace will always motivate the child of God to cling as closely to his or her heavenly Father as possible. Bad grace will encourage the child of God to live as close to the edge of disobedience as possible.
Good grace leads to life.
Bad grace leads to death.
---
(Adapted from Grace Gone Wild: Getting A Grip On God's Amazing Gift by Robert Jeffress, Waterbrook Press, 2005)
Used by permission of Pathway to Victory


Dr. Robert Jeffress is a pastor, best-selling author and radio and television host who is committed to equipping believers with biblical absolutes that will empower them to live in victory.
As host of the daily radio broadcast and weekly television program, Pathway to Victory, Dr. Jeffress reaches a potential audience of millions nationwide each week.
Dr. Jeffress pastors the 9,500-member First Baptist Church of Wichita Falls, Texas. He is a graduate of Baylor University, Dallas Theological Seminary, and Southwestern Baptist Theological Seminary.
He is the author of 15 books including The Solomon Secrets, Hell? Yes! and Grace Gone Wild!