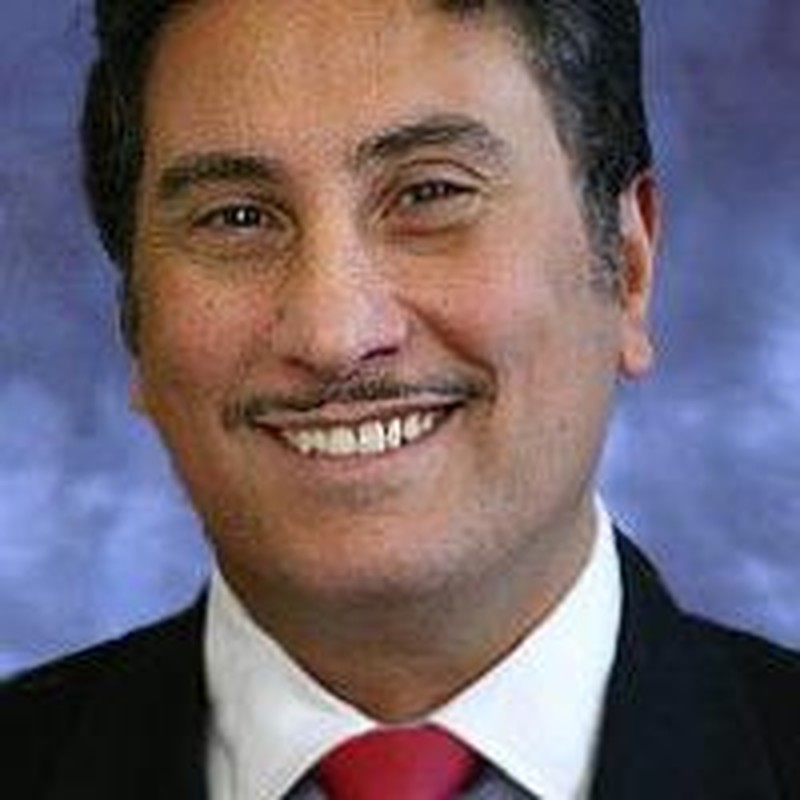 In Luke 24 we have the amazing story of two disciples who had followed Jesus for three years. They loved Jesus. And were close to Him.
One day they were walking on the road back to Emmaus when Jesus joined them. Yet, they were so discouraged over His death they didn't even recognize Him. Because of what I call "mistaken contemplation," they had lost all hope.
What do I mean by "mistaken contemplation"? Simply this: We take our eyes off the risen Christ and instead focus on our problems. And what happens when we do that? We quickly lose hope.
Throughout my life, when I find myself facing a major crisis or dilemma, I tend to be the kind of person whose vision becomes blurred, and I can't see clearly. In these moments I find my perceptions are shot.
Why? Because my contemplations are all one-sided. And I often shut out the very people who can deliver me from my mistaken contemplation.
Now, I have a feeling you probably struggle in the same way…just like these two disciples from Emmaus. Notice that their vision was blurred about the very person who was walking and talking to them. Their contemplations were entirely wrong.
The One whose death they were mourning was alive and talking with them, but they did not realize it because their focus was on the wrong thing. The very One whose death they were feeling so deeply was in fact alive and with them, yet their vision was blurred. Their contemplation was one-sided.
But notice what happened when they suddenly recognized who Jesus was...they became changed people!
33They got up and returned at once to Jerusalem. There they found the Eleven and those with them, assembled together 34and saying, "It is true! The Lord has risen and has appeared to Simon." 35Then the two told what had happened on the way, and how Jesus was recognized by them when He broke the bread.
They walked back immediately that night on that dangerous road to Jerusalem to give witness. Their safety did not mean a great deal to them, because they had seen the risen Christ!
They moved from fear to courage. They went from pain to joy. They were transformed from hopelessness into hope.
My friend, that is the story of Easter. No matter how hopeless your situation might seem, the Lord is there. He knows and understands. And when you take your eyes off your problems and place them on the risen Christ you will find genuine hope. Just like these two disciples from Emmaus.
You can live a life filled with hope, but only as you make Jesus…our risen Lord…the focus of your contemplation. When you do, you will find that any other focus is indeed a mistaken contemplation!

---
Used by permission of Leading the Way.
Even before he was born, it was evident that God had a vision for Michael Amerhom Youssef. His mother was in poor health at the time she became pregnant with Michael, and because her life would be jeopardized by the birth, the doctor recommended terminating the pregnancy. An abortion procedure was scheduled. But God intervened, and sent the family pastor to reassure them the night before the procedure was to take place that God was involved in this pregnancy, not to be afraid, and that this child would be "born to serve the Lord." Michael's parents accepted the pastor's message as a message from God and obeyed. His mother gave birth, and lived to see him surrender his life to the Lord in 1964 at age sixteen.
Believing that God was calling him out of Egypt, Michael sought an exit visa at a time when no university student was permitted to hold a passport or leave the country. God intervened again, and miraculously provided approval of his application. He immigrated to Australia, where he studied at Moore Theological College in Sydney, was ordained as a minister, and met and married his wife, Elizabeth.
The Youssefs came to America in 1977, and in 1978 Michael received a master's degree in theology at Fuller Theological Seminary in California. He later earned a doctorate in social anthropology from Emory University in Atlanta, Georgia. Michael served for nearly ten years with the Haggai Institute, traveling around the world more than 32 times, teaching courses in evangelism and church leadership to church leaders. He rose to the position of Managing Director at the age of 31. The family settled in Atlanta, and in 1984, Michael became a United States citizen, fulfilling a dream he had held for many years.
He founded The Church of The Apostles in 1987 with fewer than 40 adults with the mission to "Equip the Saints and Seek the Lost." The church has since grown to a congregation of over 3000. This church on a hill was the launching pad for Leading the Way's international ministry. While heard by millions at home and abroad, behind every message preached over the airwaves is a pastor's heart, longing to feed and care for people. Clearly God has uniquely equipped Dr. Youssef to speak to a worldwide audience. The path he has walked has given him a thorough cross-cultural understanding and a firm grasp of Scripture. He preaches, teaches and exhorts with a straightforward and uncompromising delivery, based on the authority of the inspired, infallible Word of God. His unique, firsthand understanding of the Holy Land, its history and culture, brings the Bible to life for listeners.
Leading The Way claims Dr. Youssef as the ministry's number one volunteer. He receives no compensation for his time, nor does he receive royalties from the sale of any of the resource materials he produces and authors.
God called Dr. Youssef, even before birth, and is using Leading The Way to reach millions of lost souls, equip the saints, and build up His church worldwide.