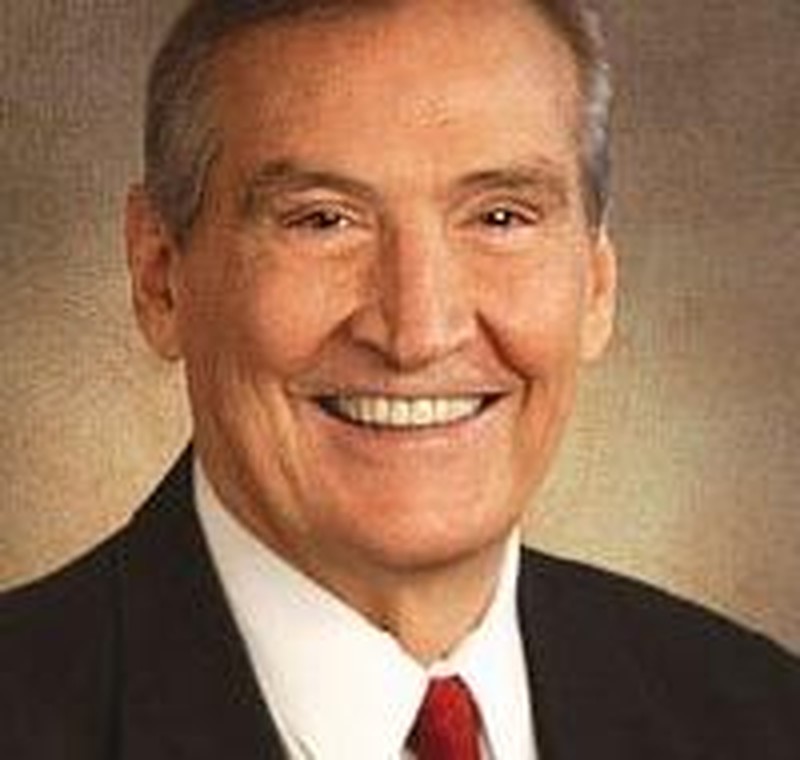 In 1945, there was a conference in Potsdam. The rulers of the West were there, and they wrote out an ultimatum and sent it to Japan. They said to the Japanese, "You must surrender totally and unconditionally. And if you do not surrender, we will destroy your cities, and we will not spare if you do not surrender." The Japanese responded, "We will not surrender. We'll fight on." Then the Americans dropped the bomb, and Japan surrendered totally and unconditionally.
At Calvary, God dropped an A-bomb on Satan. Jesus died and paid the debt of sin, and He ruined Satan. Hebrews 2:14-15 tells us, "Forasmuch then as the children are partakers of flesh and blood, He also himself likewise took part of the same; that through death He might destroy him that had the power of death, that is, the devil; And deliver them who through fear of death were all their lifetime subject to bondage."
Now, that victory is not your victory until you can say, "I am His and He is mine." Romans 8:38-39 promises, "For I am persuaded, that neither death, nor life, nor angels, nor principalities, nor powers, nor things present, nor things to come, Nor height, nor depth, nor any other creature, shall be able to separate us from the love of God, which is in Christ Jesus our Lord."
I am in Him, and He is in me!

---
By Adrian Rogers and used by Permission of Love Worth Finding Ministries.
Dr. Adrian Rogers, preacher/teacher of Love Worth Finding Ministries, and one of America's most respected Bible teachers. Under his 32 years of pastoral leadership, Bellevue Baptist Church in Memphis, TN, grew from 9,000 members in 1972 to more than 29,000.
Most important to Dr. Rogers have been the tens and thousands of believers who have had their faith strengthened and thousands of others who have for the first time entered into a personal relationship with Jesus Christ. Dr. Rogers passed away on November 15, 2005.