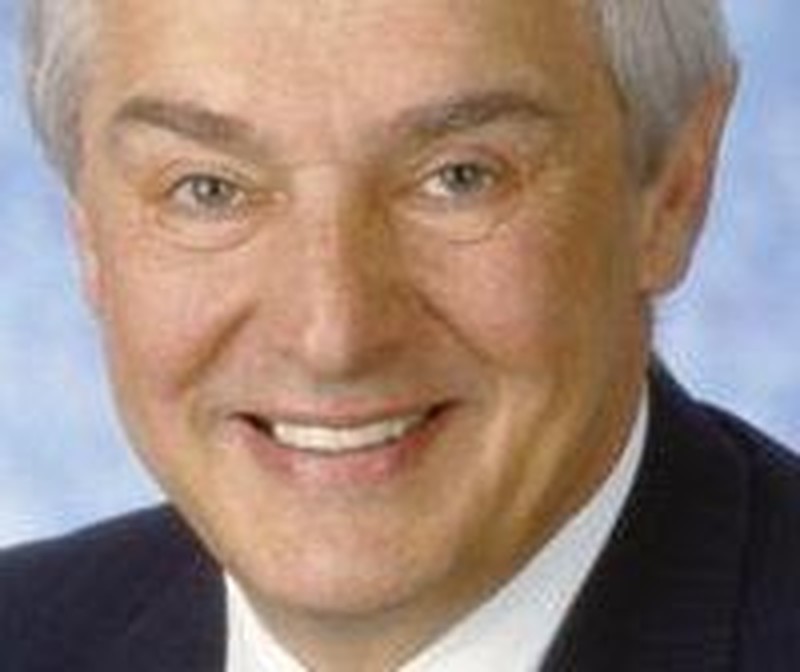 Three days before reaching the New World, the crew begged him to turn back, fearing if they went farther they couldn't catch enough wind to return to Spain before running out of food and water. But Christopher Columbus had one word for his faltering men: Adelante! Adelante!-Onward! Onward!
Christians should also live lives of dogged discovery. Too many stop short. We're like guests in an immense palace who have keys to every room, but venture no farther than the entrance hall.
Has your Christian life become stale and stagnant? How do you rediscover the great adventure of Christian living? How do we find the lost path to spiritual renewal?
Cultivate a sense of wonder.
When was the last time you noticed the rose blooming by the fence? The spangled sky on a clear and moonless night? When was the last time you stood amazed in the presence of Jesus the Nazarene?
There's more to Christianity than you and I have thus far experienced, more to God than we've learned, and more to the Bible than we've discovered so far.
"I press on," said the apostle Paul in Philippians 3:12-14. "Forgetting those things which are behind and reaching forward to those things which are ahead, I press toward the goal for the prize of the upward call of God in Christ Jesus."
Remember when you first met God and experienced His amazing grace? A wonderful discovery! But how long since you glimpsed something new in your relationship with Him? As quaint old evangelist Gipsy Smith used to put it: "I've never lost the wonder."
Cultivate your curiosity, and stay fresh. Look for new discoveries every day, and enjoy His mercies which are new every morning.
Ask God to show you new things in His Word.
Like the Psalmist who prayed, "Open my eyes, that I may see wondrous things from Your Law" (Psalm 119:18). Could there be more insights in familiar passages still waiting to be uncovered?
The Bible is simple, deep, and unchanging. But our understanding of its message and its application to our lives is a process of daily discovery that rivals any exploration in history. Bible students are "wide-eyed travelers in the midst of wonders." Have you learned something new in the Bible this week?
Learn New Spiritual Lessons

When we have trouble with a loved one, a bad report from the doctor, or a crisis at work-God usually enlarges our hearts, and we learn new dimensions of His faithfulness to us and new lessons about our walk of faith.
Mary Darby lived through the nightmare of being attacked by an intruder. Afterward, she lived with constant fear. Until the Lord gave Mary 2 Timothy 1:7: "For God has not given us a spirit of fear, but of power and of love and of a sound mind." She quoted those words when panic arose. They gradually dissolved the dread, allowing peace to return to her soul.
God is infinite. His wisdom is limitless, and we don't grow up in Christ in a day. His ways are deep and wonderful, and it takes years of prayerful experience to search them out. Every day we should be making more discoveries and discovering new mercies.
Discover new ways of serving Him.
Dr. Charles McCoy was a pastor with seven degrees. His church expected him to retire at 72 and move into a retirement home.
But Dr. McCoy was an explorer at heart. He retired to India. His friends said, "You might die in India." "It's just as close to heaven from there as it is from here," he replied.
He shared Christ before political leaders, educational institutions, large crowds. He planted churches in Calcutta and Hong Kong. At age 86 he died. A friend said, "He had come to the end of his great adventure. He was as close to heaven as if he had never left New York. He had been faithful."
God intends for us to be rivers, fresh and flowing, ever growing, never stagnant. He wants us to press on, to keep the wonder, and to think of our life in Christ as a Great Adventure.
This article was excerpted from Turning Points, Dr. David Jeremiah's devotional magazine. Call Turning Point at 1-800-947-1993 for your complimentary copy of Turning Points.
Wednesday, December 22, 2004