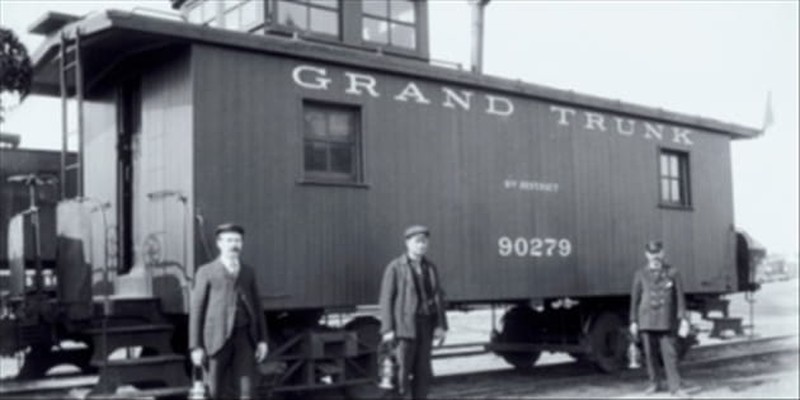 I remember seeing a gospel tract years ago that had the picture of a train. If memory serves me correctly, the engine was marked "fact," the next car was marked "faith," and the caboose was marked "feeling." The tract said many things which are true, such as God's Word is our authority, not our feelings. But there was a message that I picked up loud and clear, "the train will run just fine without the caboose" which translated into "the Christian life can be lived just fine without the emotions."
Feelings, or the emotions, were seen to be optional to the Christian faith. But I challenge that sentiment. I not only find it unhelpful, I find it unbiblical and even unhealthy.
First, the God of the Bible is a God who feels deeply (see, for example, Psalms 33:5; Psalms 95:10; Isaiah 49:15; Isaiah 61:8; Zephaniah 3:17). Unless we want to chalk up hundreds of passages as "figures of speech" and eviscerate God's personhood, we must admit biblically that God has and expresses perfect and holy emotions. Second, Jesus Christ, the God-man, who perfectly reflects the Father and is perfect, sinless humanity, had and displayed the full range of human emotions, without sin (see, for example, Mark 1:40; Mark 3:5; Mark 10:21; Luke 10:21). The emotions are not merely an optional caboose in the Christian life because we are made in the image and likeness of God. Part of our humanity, as image-bearers, is that we have emotions. Furthermore, the goal of our sanctification and eventually our glorification is conformity to the image of Christ. Jesus Christ is our example (He is, of course, first our redeemer) and His example covers the entire spectrum of human experience, including the emotions. As image-bearers, being increasingly conformed to the image of Christ, we should be concerned not just about the mind and the will, but also the emotions.

Another consideration is that God in His Word actually commands us to feel certain ways and express certain emotions. Rejoice, fear, be angry, weep, mourn, delight are all biblical mandates that must not be reduced to mere acts of the will (Philippians 4:4; Matthew 10:28; Ephesians 4:26; Romans 12:15; Psalms 37:4). These commands engage the emotions. Far from being the caboose, the feelings or emotions are a vital part of our humanity which needs to be cultivated through God's Word.

The reason we must challenge "feelings are the caboose" is because it is unbiblical. It categorizes as optional what God says is vital. Such a view divides what God has joined together. We should not try to separate head and heart, doctrine and devotion, faith and feelings. Sin has certainly contaminated the emotions, just like it has stained every other part of our humanity, but through God's Word our emotional life can become healthy and honoring to God.

We must recognize that the emotions play an important role in our thinking and our conduct. They are a critical part of our humanity and they play a significant role in our walk of faith. This requires that we handle our emotions biblically. The harmful, sinful displays of emotion need to be dealt with just like toxic weeds in a garden. Such emotions as sinful anger, unforgiveness, bitterness, fear, anxiety and worry, and even some forms of depression, must be dealt with biblically. They cannot be allowed to control us. On the other hand, godly emotions, such as joy, love, compassion, delight, devotion (all beautifully displayed in our Lord), must be cultivated for a life which wholly glorifies God. God's Word and Spirit are sufficient in the process of weeding and cultivating.

Perhaps a better picture of the emotions could be conveyed by a ship. In the hull of a ship there is a water tank. In older ships they used barrels filled with water. The tank or barrels served as ballast for the ship. Ballast is what gives the ship proper stability and buoyancy in the choppy and stormy seas. Godly emotions, shaped by God's Word, are ballast for the soul. When head and heart, doctrine and devotion, faith and feelings are working in harmony with each other, there is emotional ballast in the soul that keeps our faith buoyant and stable in the stormy seas.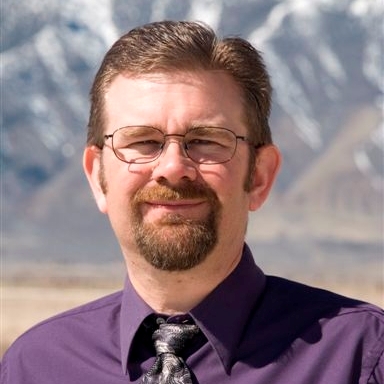 Brian Borgman (D.Min., Westminster Seminary) is founding pastor of grace community church in Minden, Nevada. Dr. Borgman is the author of my heart for thy cause: albert n. martin's theology of preaching and feelings and faith: cultivating godly emotions in the christian life.
Pastor Brian is husband to Ariel and father to three wonderful children: Ashley, Zachary and Alex.