The church I serve, like a lot of other churches, has been affected by the recession. Several individuals have lost their jobs and are working hard to follow Christ in a difficult season of life. We recently came together for an evening of encouragement and counsel. I suggested ten ways the unemployed can address their trial with a biblical worldview:

First, confess anxiety. To be anxious is to be nervous or worried about the future. Being anxious can consume our lives. I remember, toward the end of my schooling in seminary, sitting and listening to a sermon but not really listening. My mind was overcome with questions about the future: "Where I would be a year from now, what I would be doing, and how would God provide for my family?" We know from Scripture that "an anxious heart weighs a man down" (Prov. 12:25). We know that David prayed, "Search me, O God, and know my heart; test me and know my anxious thoughts" (Psalm 139:23). We should not be weighed down by anxiety. We should repent of it with a robust conviction that God will not fail us. Where do we start? Confess anxiety.

Second, expect difficulty. Work is hard. Looking for work is hard. Life is hard. One of the great things about being a Christian is we know why this is the case. Judgment came when sin entered the world through Adam's sin. God decreed then and there that work would be hard: "Cursed is the ground because of you; through painful toil you will eat of it all the days of your life" (Gen. 3:17). We have no reason to think that keeping a job will be easy and we have every reason to believe that finding a job will be hard. At least we understand why. We live in a fallen world where crops don't grow without hard labor and where jobs aren't kept or found without toil. Expect difficulty.

Third, embrace responsibility. Paul instructed Timothy, "If anyone does not provide for his relatives and especially for his immediate family, he has denied the faith and is worse than an unbeliever" (1 Tim. 5:8). I remember in the 80s when the economy tanked. My stepdad was a carpet-layer at the time. In the face of no jobs at home, he traveled to Arizona to work. He took seriously his responsibility to make sure we had food on the table. I respect that. How much more should Christian men—those who have experienced the work of Jesus Christ on their behalf—strive to provide, materially, for their families? Embrace responsibility.

Fourth, embrace biblical manhood. Men need to feel the full force of Paul's instruction to Timothy. Pastor John Piper minced no words when he wrote, "where there is no bread on the table it is the man who should feel the main pressure to do something to get it there." There may very well be seasons where that is not happening. Following Christ certainly means using every godly means available to provide for one's family. However, being a godly man does not merely mean providing physically for one's family.

A godly husband and father provides spiritually for his family. Paul explained to the church in Ephesus, "Husbands, love your wives, just as Christ loved the church and gave himself up for her to make her holy, cleansing her by the washing with water through the word, and to present her to himself as a radiant church, without stain or wrinkle or any other blemish" (Eph. 5:25-27).

If you are unemployed right now you may not be able to put money in the bank account. You should be actively looking for work. As you look, you are still your family's spiritual leader. You can lead your family to pursue Christ passionately, in thick and thin, in employment and unemployment. You can provide an amazing example of faith for your wife and kids. Consider these words from James Dobson:

A Christian man is obligated to lead his family to the best of his ability . . . . If his family has purchased too many items on credit, then the financial crunch is ultimately his fault. If the family never reads the Bible or seldom goes to church on Sunday, God holds the man to blame. If the children are disrespectful and disobedient, the primary responsibility lies with the father . . . not his wife . . . . In my view, America's greatest need is for husbands to begin guiding their families, rather than pouring every physical and emotional resource into the mere acquisition of money.

The church needs men who understand their role to provide physically and spiritually for their families. Embrace biblical manhood.

Fifth, do not love the world. Jim Wood served as the pastor of Mount Vernon Baptist Church, where I serve now, between 1985 and 1991. He left in the church's hay day to start a home and school for children in Tennessee; Wears Valley Ranch. He left a position of security for the challenge of starting a brand new ministry. The fact of the matter is, we can't do anything that is really, really great if we love the world. When we refuse to love the world we are better able to trust that God will provide.

What is the alternative? Let's say you get that job and eventually move into middle management. Eventually you do so well you are promoted to regional manager. Maybe you have stock options and enough money for a down payment on a second home. Then what? Remember what John wrote:

Do not love the world or anything in the world. If anyone loves the world, the love of the Father is not in him. For everything in the world—the cravings of sinful man, the lust of his eyes and the boasting of what he has and does—comes not from the Father but from the world. The world and its desires pass away, but the man who does the will of God lives forever (1 John 2:15-17).

It is easier to weather the storms of life when the object of our affections is Christ. Tying ourselves to "the world and its desires" is a recipe for spiritual disaster.

Sixth, have an eternal perspective. This, of course, is related to the preceding point. An eternal perspective is fueled by the commitment not to love the world. Jesus was so clear: What good will it be for a man if he gains the whole world, yet forfeits his soul?" (Mark 8:36). If you happen to be reading this and identify yourself as a non-Christian, consider the reality that stuff does not last. One day we will all stand before a holy God, the God who made us, and we will be forced to account for our lives. God is not going to ask about the size of our 401(k) or the efficiency of our company. The eternal questions are much more significant: "Did I trust in Christ, the crucified and resurrected savior? Did I love him more than anything else?" Believe the Gospel. Have an eternal perspective.

Seventh, do not worry. This is a herculean request. Jesus addressed this very topic when he spoke to his disciples: "Look at the birds of the air; they do not sow or reap or stow away in barns, and yet your heavenly Father feeds them. Are you not much more valuable than they?" (Matt. 6:26). Christians need to take this promise seriously. The issue at hand is "needs." God has promised to provide for our needs. How does He do that? Ordinarily this is through a local church. Local churches met the needs of the poor in the Jerusalem church (2 Cor. 8). We should not worry because we know God will provide what we need. We should put ourselves in a position to benefit from God's generosity by committing ourselves to a local body of Christ.

Eighth, embrace spiritual disciplines. God has given you time. Use that time to pursue God with zeal. The psalmist prayed, "You are my portion, O LORD; I have promised to obey your words. I have sought your face with all my heart; be gracious to me according to your promise" (Psalm 119:57-58). This should be the attitude of every believer. We should be seeking God. He has given us a day, the Lord's Day. We should use it well. We will be tempted to overindulge in distractions afforded by the world—sports, movies, and television. Sometimes we need a distraction. We always, however, need to seek the face of God. This takes time. It takes discipline. A job loss is a tremendous opportunity to commit oneself to spiritual growth. Read the Word. Pray the Word. Listen to the Word preached. Embrace spiritual disciplines.

Ninth, rejoice. We should never underestimate the value of tough times. Every trial, unemployment included, is an opportunity for the grace of God to be obvious in our lives. As James wrote, "Consider it pure joy, my brothers, whenever you face trials of many kinds, because you know that the testing of your faith develops perseverance. Perseverance must finish its work so that you may be mature and complete, not lacking anything" (James 1:2-4). This kind of joy is not a shallow happiness accompanied by a fake grin. It is, instead, a committed resolve to praise God through hardship. It is the quiet confidence that God reigns in any and every difficulty. Rejoice.

Tenth, prove that God is powerful. Trials exist not only so that we will be made holy but so that God will be glorified. We are weak, fragile beings. We have every reason to crack under the disappointment of a lost job. God, however, intends for our perseverance in the midst of trials to provide evidence that He is powerful. Paul taught the church in Corinth that the Gospel of God is a treasure at work in our lives to prove that God is great:

But we have this treasure in jars of clay to show that this all-surpassing power is from God and not from us. We are hard pressed on every side, but not crushed; perplexed, but not in despair; persecuted, but not abandoned; struck down, but not destroyed (2 Cor. 4:7-9).

Jars of clay are crushable. We are easily broken. God is strong, unbreakable. When we endure as Christians in the face of trials we show that God sustains His children. If you are unemployed, please do not waste this opportunity to prove "this all-surpassing power is from God." In God's wisdom you have been given the privilege of showing the world that God is faithful. As you hold on to the Gospel in the midst of your job loss, prove that God is powerful.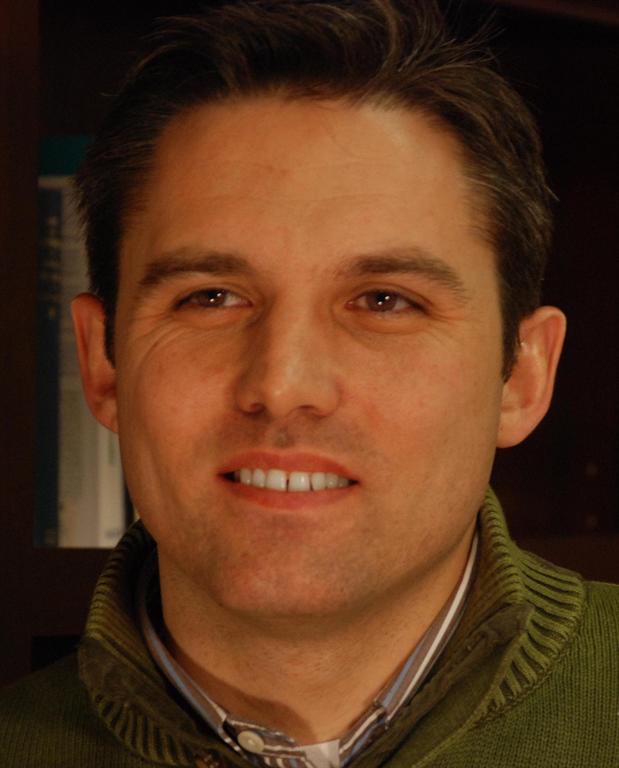 Aaron Menikoff (PhD, The Southern Baptist Theological Seminary) is Senior Pastor of Mt. Vernon Baptist Church in Atlanta, GA and a contributing writer at 9Marks Ministries. This article originally appeared on March 30, 2009.
---
Originally published March 30, 2009.