Let's face it, most sibling relationships are difficult. Many of us have siblings or we had siblings growing up. I'm the youngest of three girls, so I know what it's like to grow up with siblings. While having siblings can be both beautiful and difficult, some people have to deal with toxic sibling relationships.
Here are five ways to deal with a toxic sibling relationship. As a disclaimer, you should always seek out trusted adult help if a sibling abuses you, hurts you, or injures you. Nobody, not even a sibling or a parent, has the right to verbally, emotionally, or physically abuse you.
If a sibling or a parent is abusing you in any of these ways, you need to contact a trusted adult, church leader, counselor, or even law enforcement. You are not alone and there is help out there.
1. Set Boundaries
A great way to deal with a toxic sibling relationship is establishing clear boundaries. This can be difficult especially if you live together; however, it is crucial for you to establish boundaries with toxic siblings.
Do not spend your energy and time on someone who tries to gaslight you. Setting boundaries means restricting the amount of time you spend with them and limiting what topics you discuss. If your toxic sibling often hurts your feelings, gaslights you, or ridicules you, you need to set boundaries on how much time you let him or her in your life.
They are your sibling; however, that does not mean they can walk all over you and belittle your very existence. Set boundaries with your toxic siblings and do not let them cross them.
2. Take Time for Yourself
A second way to deal with a toxic sibling is to take time for yourself. It's not good to always be around a toxic person, much less a toxic sibling. Before you find yourself being drowned out and overwhelmed by the toxicity of your sibling, choose to leave, walk away, or go somewhere without them.
There are plenty of things you can do without your sibling, such as going for a walk, doing crafts, or spending time with your friends. There is nothing selfish about taking time for yourself. When you take time for yourself, make sure you don't do anything that is stressful. The purpose of taking time for yourself is to relax and restore some peace to your life.
Taking time for yourself needs to happen daily — not weekly, monthly, or yearly. Set aside an hour or two each day to do something that you really enjoy or something that makes you happy deep in your heart. Even if you don't have an hour or two, set aside at least 30 minutes a day to have time for yourself.
3. Try Communicating
A third way of dealing with a toxic sibling could be to try communicating to your sibling about how toxic they are in your life. Tell them that their hurtful words, manipulation, and gaslighting are harmful to you.
If your sibling deeply cares about you, they will take your words to heart; however, if the toxic sibling says more hurtful things after you communicate with them, understand it's not your fault. You cannot control your sibling's actions.
If they continue to be mean and cruel to you, take some time away and distance yourself from them. Even though they are mean to you doesn't mean you should return the same behavior. Instead, show them kindness, love, and forgiveness.
This can be really hard at times, but it is what God commands of us (John 13:34). Communicate with your siblings and be honest with them. If they listen to you, then hopefully things will start getting better. However, if they are still being toxic towards you, it's not your fault. You tried to communicate, but it's up to them to change.
4. Speak to Professional Therapist and Counselors
Speaking to professional therapists and counselors is a fourth way to deal with toxic sibling relationships. If your sibling fails to listen to you when you communicate with them, it's time to involve outside professional help.
Whether your sibling or parents want to join you is up to them; however, it is within your freedom to speak to a professional therapist or counselor. The toxicity of your sibling can cause you many harmful side effects, such as destructive behaviors, shattered self-esteem, and damaged relationships.
Many people believe that toxic sibling relationships do not have any side effects or aftereffects, but they certainly do. Understand that speaking to professional therapists and counselors can help you in your ongoing struggle with your toxic sibling.
If you feel comfortable with asking, maybe you could ask your sibling if they would also like to join you in counseling and discuss the benefits of counseling. There is nothing wrong with having to see a therapist as therapists help in many ways to help you become happier.
5. Pray for Your Sibling
The fifth and final way you can deal with a toxic sibling is to pray for your sibling. This might sound odd at first and it is normally not our first thought, but it should be. Take time out of your day to set aside and pray for your sibling.
It could be that your sibling is undergoing their own difficulties and struggles and is taking it out on you. This is not okay of course; however, it could explain why your sibling is treating you toxically.
When you are praying for your sibling, ask God to help them and see how much they are hurting you. Ask God to help them in whatever struggles they are facing and to give them peace.
As you get in the pattern of praying for your sibling, your heart will become softer towards them. Praying for your siblings can do mighty things as God does answer prayers according to His will (Romans 8:28).
What Does This Mean?
If you are dealing with a toxic sibling relationship today, know you're not alone. Many people across the globe struggle with toxic sibling relationships. Understand that your life and future don't have to be swallowed up by negativity and toxicity from your sibling.
Even though it can be hard to separate yourself mentally, emotionally, and physically from your sibling, know that you can still live the life God calls you to despite the toxicity going on in your life. Well-known missionary, Elisabeth Elliot wrote, "Suffering is never for nothing."
The suffering you're undergoing right now will not endure forever. No matter how dark and hard one day may become, know that God is right there with you through it all (Psalm 23). Even though God most likely will not take you out of the trial, He will walk with you through it.
Dealing with toxic sibling relationships can be hard; however, with God's help and these five steps, you will be able to be on your road to knowing how to deal with toxic siblings. While it is difficult, exhausting, and draining to live day after day with a toxic sibling, it will not endure forever.
You will get older, and you will not always live together. Meeting up for holidays and special celebrations may occur; however, you will be able to know how to properly deal with a toxic sibling relationship.
For further reading:
How Do We Show Love to Toxic People?
What Should Christians Know about Toxic Masculinity?
What Can We Learn from Mary and Martha in the Bible?
Photo Credit: ©iStock/Getty Images Plus/AntonioGuillem
---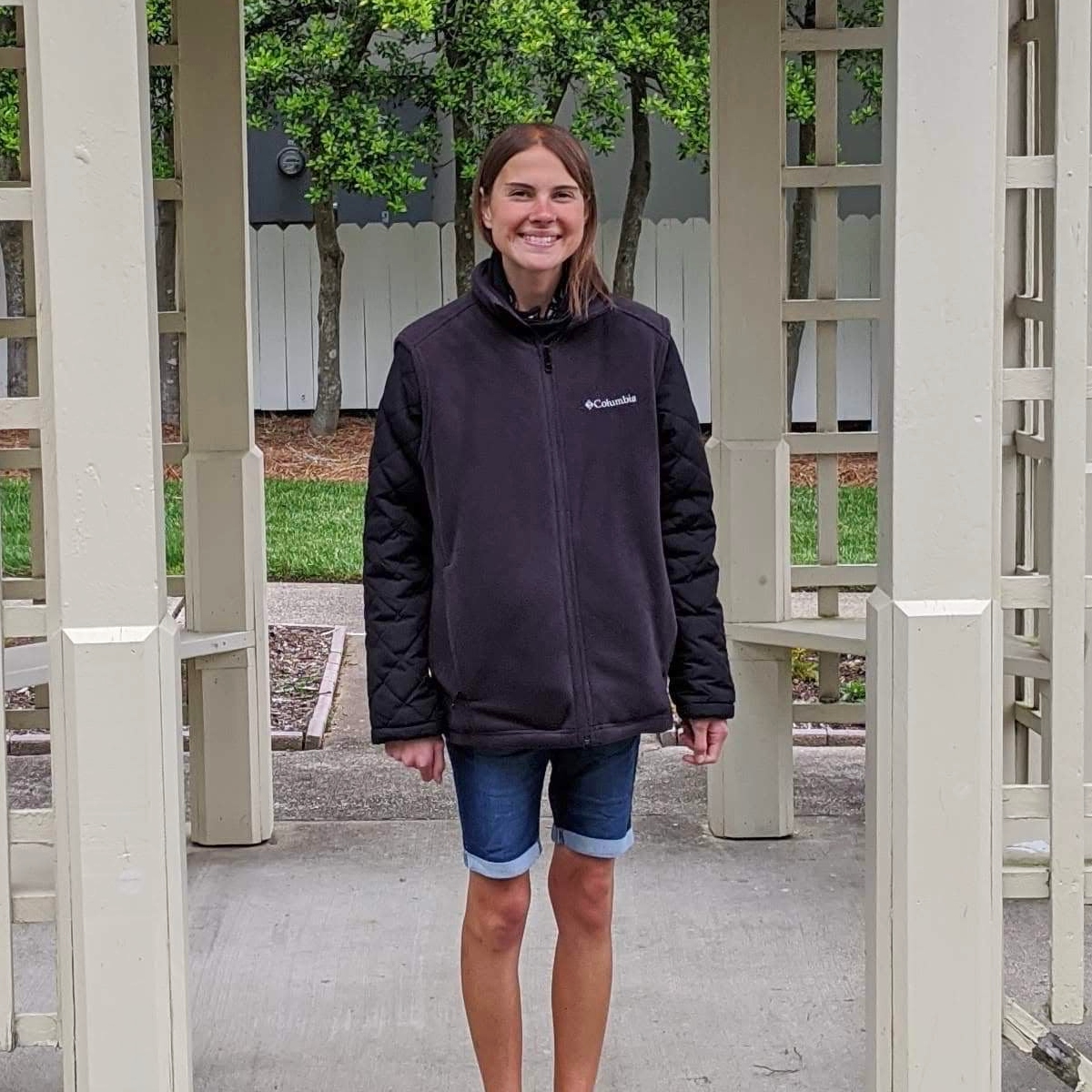 Vivian Bricker loves Jesus, studying the Word of God, and helping others in their walk with Christ. She has earned a Bachelor of Arts and Master's degree in Christian Ministry with a deep academic emphasis in theology. Her favorite things to do are spending time with her family and friends, reading, and spending time outside. When she is not writing, she is embarking on other adventures.
LISTEN: Being Complete in Jesus (Understanding Matthew 5:21-48)
Hearing Jesus is a devotional journey through the gospels, where we explore the teachings of Jesus chapter by chapter. If you're seeking to live a life that reflects God's, this podcast is for you.
The views and opinions expressed in this podcast are those of the speakers and do not necessarily reflect the views or positions of Salem Web Network and Salem Media Group.
WATCH: 10 Sins Christians Downplay (and Why They're So Destructive)
Stock Footage & Music Courtesy of Soundstripe.com Thumbnail by Getty Images