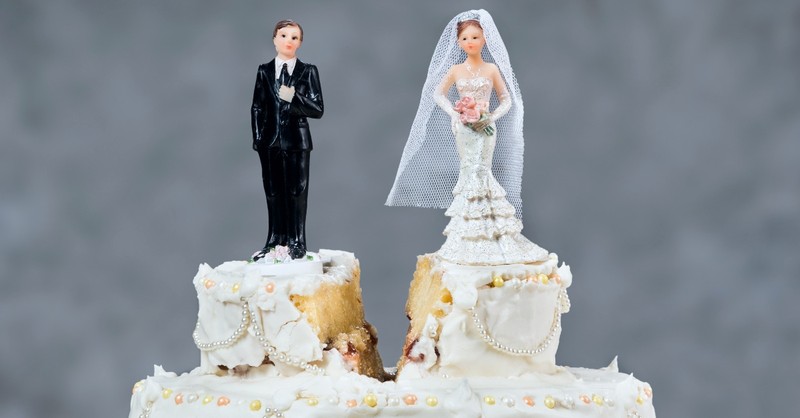 The phrase "unequally yoked" comes from 2 Corinthians 6:14 in the King James Version: "Be ye not unequally yoked together with unbelievers: for what fellowship hath righteousness with unrighteousness? and what communion hath light with darkness?"
The New American Standard Version (2 Corinthians 6:14) says, "Do not be bound together with unbelievers; for what partnership have righteousness and lawlessness, or what fellowship has light with darkness?"
A yoke is a wooden bar that joins two oxen to each other and to the burden they pull. An "unequally yoked" team has one stronger ox and one weaker, or one taller and one shorter.
The weaker or shorter ox would walk more slowly than the taller, stronger one, causing the load to go around in circles. When oxen are unequally yoked, they cannot perform the task set before them. Instead of working together, they are at odds with one another.

Paul's instruction in 2 Corinthians 6:14 is part of a larger discourse to the church at Corinth on the Christian life. He discouraged them from being in an unequal partnership with unbelievers because believers and unbelievers are opposites, just as light and darkness are opposites.
They are to have nothing in common, just as Christ has nothing in common with "Belial," a Hebrew word meaning "worthlessness" (2 Corinthians 6:15). Here Paul uses it to refer to Satan.
The idea is that the principles of Satan govern the pagan, wicked, unbelieving world and that Christians should be separate from the world, just as Christ was separate from all the methods, purposes, and plans of Satan.
He had no participation with them; He formed no union with them, and so it should be with the followers of the one concerning the followers of the other. Attempting to live a Christian life with a non-Christian for our close friend and ally will only cause us to go around in circles.
A Difference of Worldviews
"Unequally yoked" is often applied to business relationships. For a Christian to enter into a partnership with an unbeliever is to court disaster. Unbelievers have opposite worldviews and morals, and business decisions made daily will reflect one partner's worldview or the other.
For the relationship to work, one or the other must abandon his moral center and move toward the other. More often than not, it is the believer who finds himself pressured to leave his Christian principles behind for the sake of profit and the growth of the business.

The closest alliance one person can have with another is found in marriage. God's plan is for a man and a woman to become "one flesh" (Genesis 2:24), a relationship so intimate that one literally and figuratively becomes part of the other.
Uniting a believer with an unbeliever is essentially uniting opposites, making for a complicated marriage relationship.
Singleness and the Christian
Since marriage is so highly esteemed in the church, it is easy for the unmarried to feel like second-class citizens in the household of faith. There is an unfounded assumption that there has to be something wrong with those who remain single their entire lives.
However, being single does not make someone less of a person; remember, the Lord Jesus Christ was a single man! Moreover, Paul even tells us the single life is better in many ways than married life because it enables men and women to devote themselves wholly to the work of the church.
Paul also recognizes that the Lord has not given everyone the grace and gift for unmarried life, so it is not wrong to look for a spouse (1 Corinthians 7:36–37). Proverbs 18:22 is one of many biblical texts that commends marriage.
How then does a person who desires marriage find a husband or wife who seeks the Lord? How can we support and encourage a single friend or family member who is looking for a Christian partner in marriage?
Seeking Godly Counsel in the Church
The Lord warns Christians against marrying non-believers (2 Corinthians 6:14); thus, finding a good spouse will involve going where godly, single people congregate — places like churches and parachurch organizations.
God will probably not bring a man or woman into a single person's life if that person prays without acting. David did not just pray when he faced Goliath; he also fired his slingshot (1 Samuel 17).
Looking for a spouse should not be the primary factor in attending church — that would be hypocrisy. There is nothing wrong with being "on the lookout" for potential mates as you grow to spiritual maturity in your local congregation.
Single Christians should also seek counsel from friends and family when it comes to choosing a spouse. It is easy for us to marry someone for the wrong reasons, but godly friends and family can help us see the red flags we might overlook in others.
This should encourage married people in the church to be truly involved in single people's lives and develop close relationships with those who might need your wisdom in finding a mate.
Whether we are single or married, let us all take the time to get involved with others in our churches. Single people and married couples equally need each other to help them grow in faith.
Perhaps if you are married, there is a way for you to be involved in a singles ministry or college group. Maybe if you are single, you can join a Bible study made up of married couples. Married or single, we are all one in Christ Jesus (Galatians 3:28).
For further reading:
What Is the Definition of a Biblical Marriage?
Can God Be the Love of My Life?
How Can I Pray for My Marriage?
What Is the Purpose of the Church?
How All Generations Can Be a Part of the Church
What Does it Mean to Seek God's Face?
Photo Credit: ©iStock/Getty Images Plus/mofles
---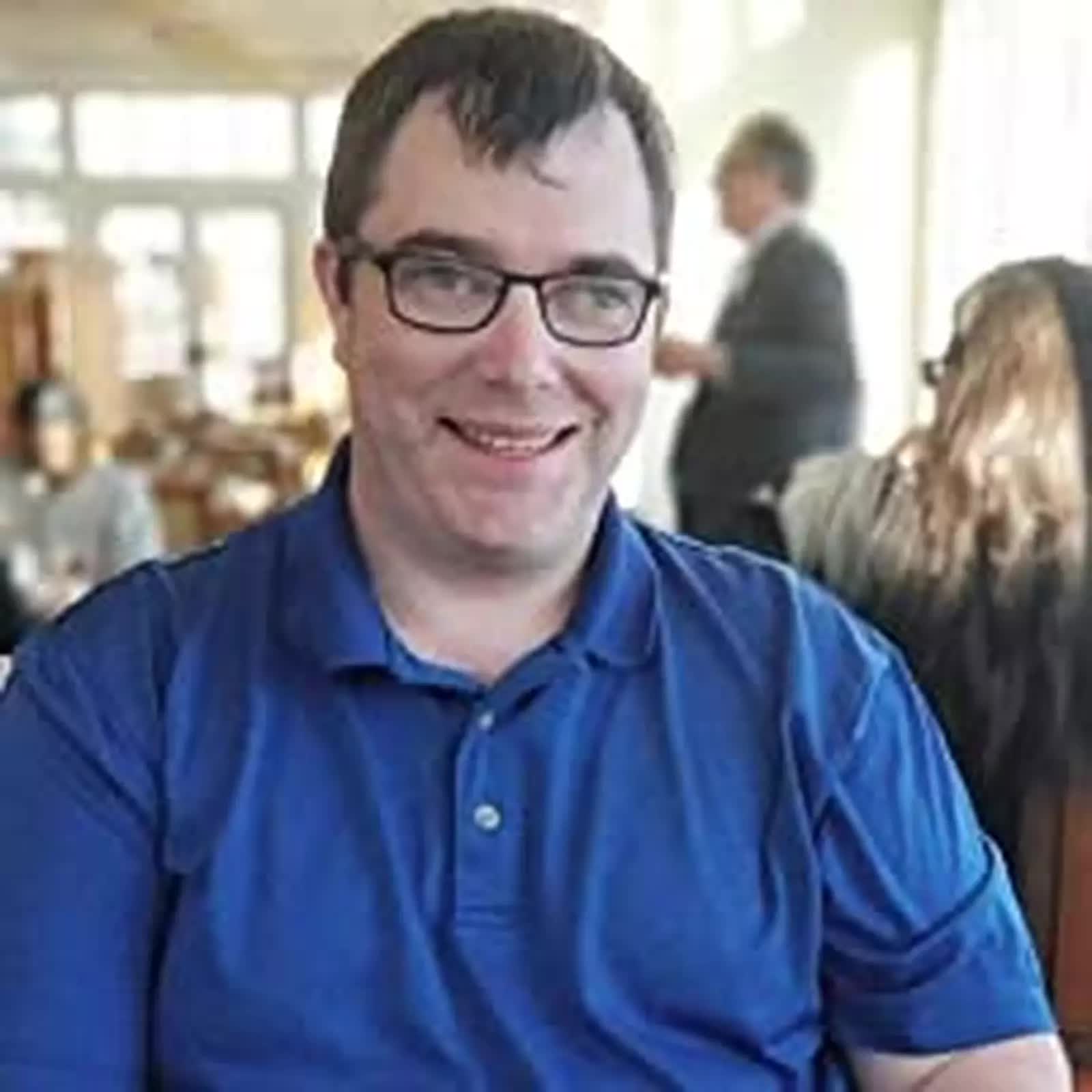 Dave Jenkins is happily married to Sarah Jenkins. He is a writer, editor, and speaker living in beautiful Southern Oregon. Dave is a lover of Christ, His people, the Church, and sound theology. He serves as the Executive Director of Servants of Grace Ministries, the Executive Editor of Theology for Life Magazine, and is the Host for the Equipping You in Grace Podcast. He is the author of The Word Explored: The Problem of Biblical Illiteracy and What To Do About It (House to House, 2021). You can find him on Facebook, Twitter, Instagram, Parler, Youtube, or read his newsletter. Dave loves to spend time with his wife, going to movies, eating at a nice restaurant, or going out for a round of golf with a good friend. He is also a voracious reader, in particular of Reformed theology, and the Puritans. You will often find him when he's not busy with ministry reading a pile of the latest books from a wide variety of Christian publishers. Dave received his M.A.R. and M.Div through Liberty Baptist Theological Seminary.