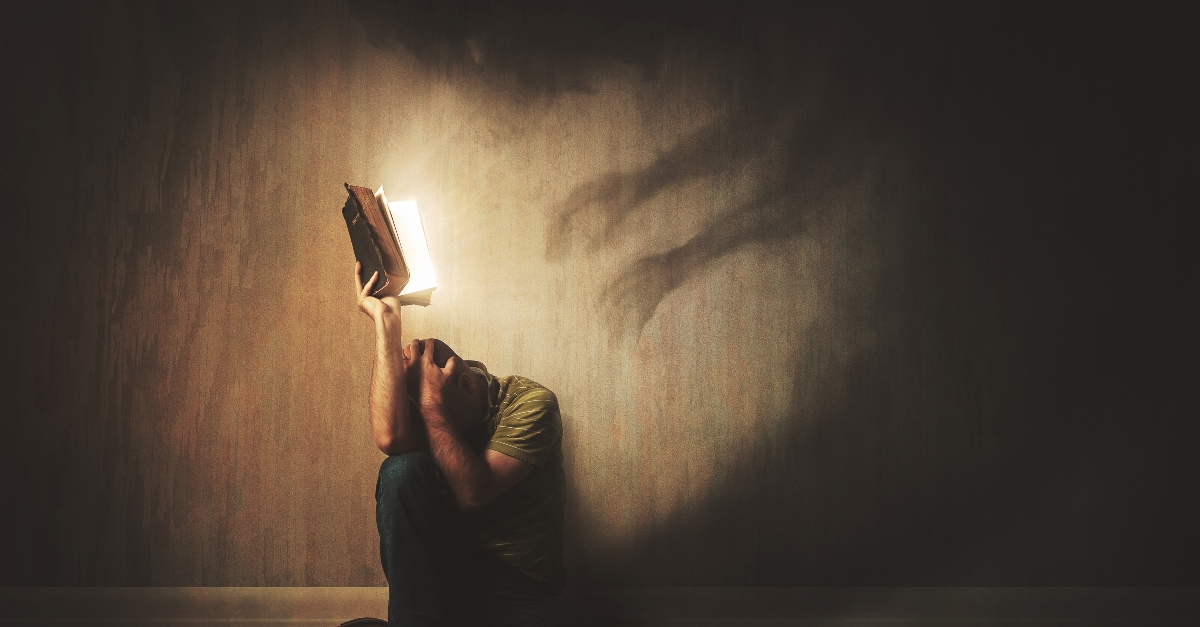 The enemy will use anything and anyone to steal, kill, and destroy you (John 10:10). The enemy will even use the people closest to you. But God has given you armor to help defend yourself. We, as children of God, cannot go into war alone, just as an army does not go to the front lines alone. So, we need to make use of what God has given us in battle. After all, God is our strength and shield of protection (Psalm 28:7). He will never leave nor forsake us (Deuteronomy 31:6).
God's Victory


In Strong's Greeks concordance, it states the phrase "full armor" means panoplia in Greek. Specifically, to have complete armor of defensive and offensive weapons. According to HELPS word studies, God has given us these weapons to have victory over the enemy. Moreover, to "fight from His victory rather than to achieve the victory" (Helps Ministries).
So, why do we war over the enemy, even our own flesh, to have victory?
Let's look at a few verses about God's victory:
"For everyone who has been born of God overcomes the world. And this is the victory that has overcome the world — our faith" (1 John 5:4).
"But thanks be to God, who gives us the victory through our Lord Jesus Christ" (1 Corinthians 15:57).
"The horse is made ready for the day of battle, but the victory belongs to the Lord" (Proverbs 21:31).
Often, we forget that Jesus Christ has already given us victory over the enemy. The fact is that the enemy and our own desires have us believe we need to fight for victory. The lie tells us we never had victory in the first place. When Jesus went to the cross and died for us, the enemy was defeated. Jesus Himself even gave us authority over the enemy.
"Look, I have given you the authority to trample on snakes and scorpions and over all the power of the enemy; nothing will ever harm you. However, don't rejoice that the spirits submit to you, but rejoice that your names are written in heaven" (Luke 10:19-20).
The Whole Armor of God


"Stand therefore, having fastened on the belt of truth, and having put on the breastplate of righteousness, and, as shoes for your feet, having put on the readiness given by the gospel of peace. In all circumstances take up the shield of faith, with which you can extinguish all the flaming darts of the evil one; and take the helmet of salvation, and the sword of the Spirit, which is the word of God,..." (Ephesians 6:14-17).
The belt of truth is Jesus, continually seeking Him (John 14:6). When your mind is waging war, it is crucial to look to the Holy Spirit. He will guide you to all truth (John 16:3). The metaphor Paul employs here reveals that God's truth will always be around you and keep everything intact.
The breastplate of righteousness is to continue to chase after God's righteousness (Matthew 5:6). MacLaren's Exposition states, "Christ has set our feet on the rock, and so the first requisite is secured. If we, for our part, will keep near to that Gospel which brings peace into our hearts, the peace that it brings will make us able to stand and bear unmoved any force that may be hurled against us."
The shield of faith is putting your faith in front of you as if you were shielding a blow from the enemy. "We walk by faith, not by sight" (2 Corinthians 5:7). We go forth in the armor of faith because we know that God is already there with us.
The helmet of salvation and the sword of the Spirit are combined because if we do not continually renew our minds (Romans 12:2), then we will be influenced by our own thoughts and desires. "Since you have heard about Jesus and have learned the truth that comes from him, throw off your old sinful nature and your former way of life, which is corrupted by lust and deception. Instead, let the Spirit renew your thoughts and attitudes" (Ephesians 4:21-23). They protect from the enemy's lies because he is the father of lies (John 8:44).
Sometimes it is hard to truly comprehend a threat that comes from things that are unseen. However, God warns us that this threat is very real and to arm ourselves with what He has given us. Just as a good father protects his children, our Father God gives us all we will need to stand against the enemy so that we may love one another (1 John 4) and reveal Christ to those who do not know Him (Matthew 5:14-16).
©iStock/Getty Images Plus/kevron2001
Rebecca Gordon has a bachelor's degree in psychology and a heart for the nations. She has a wonderful boyfriend named Joseph and a sweet dog named Lucky. She has lived in the Atlanta metro area all her life. She loves photography and plans to use that in her ministry one day. She also loves sweet tea and laying by the pool in the summer. Her focus now is becoming the writer that God has created her to be. Connect with Rebecca on Instagram: @beck242 or on her website Free and Healed.