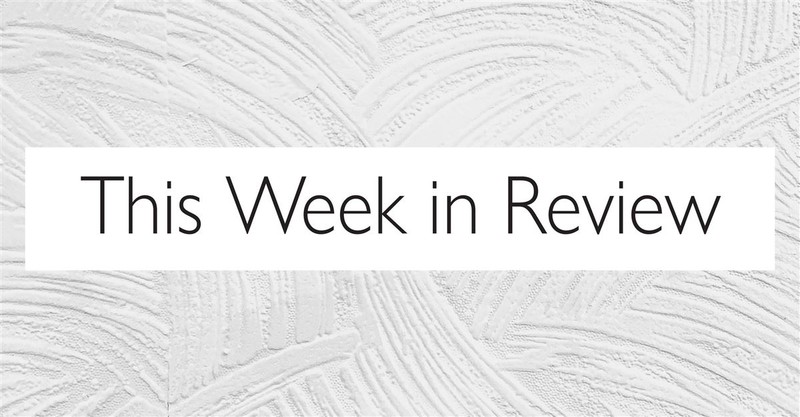 What Do We Know about End Times?
"10 Things Christians Should Know about the End Times" is one of the most-read articles of the week on Crosswalk.com.
The author said that no matter what biblical interpretation you hold about details concerning End Times and the rapture, there are some things the Bible is very clear about. She goes through 10 of them in her article, prefacing them with the clearest instruction Jesus gave to his people when they asked about end times:
"We'd best be about the Father's business," she said. "That means praying in the name of Jesus that He would change men's hearts and spreading the truth of the gospel of Jesus Christ—not sitting on our pompous piety, waiting for the trumpet and deliverance from the presence of evil."
The article is interesting in that it discusses aspects of End Times that I, personally, hadn't considered much before such the "unholy trinity" of the Antichrist, the false prophet, and Satan himself. The author also details the "two witnesses" who will come and preach the gospel to those left behind because even in these End Times, "He is not willing for any to perish" (2 Peter 3:9).
However, the Bible teaches us that judgement will certainly come. This past week I added two articles to Christiantity.com about End Times that explain some specifics about this judgement. If you've ever wondered "What Is the Battle of Armageddon?" or "What Are the Seven Seals and Trumpets in Revelation?," Christianity.com has some new articles for you.
How Can Christians Respond to End Times Realities? 1. Don't be afraid!
If you have faith in Christ and have asked him to rescue you from these consequences of sin (which I hope you have! If not read more about it here.), then you don't need to feel fearful about these End Times realities.
An un-fearful Christian response that comes to mind is to live vigilantly right now. Or as Ephesians 6:10-12 says:
"Be strong in the Lord and in his mighty power. Put on the full armor of God, so that you can take your stand against the devil's schemes. For our struggle is not against flesh and blood, but against the rulers, against the authorities, against the powers of this dark world and against the spiritual forces of evil in the heavenly realms."
A new article on iBelieve.com talks about how to teach teenagers about putting on the full armor of God, but I thought it was encouraging and applicable as an adult. Check out: "How to Teach Your Teens to Put on the Full Armor of God." The article reminds Christians about the power of God's word, the sword of the Spirit, which "can be used both defensibly and offensively," as the author said. Here's a tidbit for you:
"Arming our teens with the knowledge of God's Word enables them to use the sword of the Spirit defensively to strike down any arguments their peers may use to undermine our children's faith," the author stated. "Knowledge of Scripture also lets our teens wield this sword of the Spirit offensively, declaring the Bible's truth to strengthen and encourage believers to remain true to the faith (Acts 14:22)."
How Can Christians Respond to End Times Realities? 2. Share the Truth of Christ.
It's so important that we, Christians, live in the truth that we know. We know about God's love and salvation because it was revealed to us in the Bible and in the Word made flesh – Jesus Christ. And because someone was kind enough to tell us. We sure need that truth, don't we? We were lost without it, weren't we? Now, the world around us needs it too.
ChristianHeadlines.com reported on a recent survey done in the United Kingdom, which revealed that 89% (woah) of 16-29-year-olds "believe life has no purpose or meaning," they stated. The founder and CEO of Answers in Genesis, Ken Ham, commented on these sad findings in the article:
"When we understand and embrace God's Word, we will know the difference between the truth and the lies, and we won't be deceived," Ham wrote in an online analysis. "Where do meaning and purpose come from? It comes from our Creator!"
A new Christianity.com article looks at humanity's inherent purpose through the lens of Psalm 139. In "What Does Psalm 139 Mean by 'Fearfully and Wonderfully Made'?," the author reminds us:
"Christians are the possession of the Lord, the apple of His eye (Deuteronomy 32:10)," he said. "This reality should cause those who have been made holy by the Lord and whose sins have been forgiven because of the finished and sufficient work of Jesus (1 Peter 1:13-25) to now live rightly before the Lord … So, let's as God's people get to pointing people to Jesus who is Wonderful, altogether Righteous, and who now empowers His people through the Holy Spirit to tell others of glad tidings and good news of salvation in Christ alone."
You are fearfully and wonderfully made by God, reader. Share that with someone else, won't you?
Grace and peace,
Emily Hall, Christianity.com Editor
Image Design Credit: Bethany Pyle