She didn't find out about the porn problem through a confession. She found it on his phone. My sister had been putting away laundry when she took her husband's phone out of his jeans. She happened to swipe the screen when suddenly a video popped open to play. In utter shock, Jade scrolled through his phone only to find dozens of videos, photos, and other pornographic websites.
I then called a close family friend. "I think you need to talk to Will about his marriage. His wife just found porn on his phone and she's thinking about leaving him." This family friend scoffed and said, "Why? It's not that big of a deal. Men weren't meant to be monogamous and the fact she's airing their dirty laundry to you is pretty pathetic." He went on further as to why porn isn't a big deal.
Do you see what just happened there? A family unit was nearly destroyed because of pornography and yet most Americans don't think that porn is a big deal. But it is. According to 15 Mind Blowing Facts about Pornography and Church, here are some alarming statistics:
1. Nearly 40 million Americans are regular visitors to porn sites. The average visit lasts 6 minutes and 29 seconds with 55% of married men and 25% of married women say that they watch porn at least once a month.
2. 2.47% of families in the United States reported pornography in their home.
3. Pornography increases the infidelity rate by 300%. Fifty-six percent of divorces involve one party having an obsessive interest in porn. 4.11 is the average age a child is first exposed to porn, and 94% of children will see it by the age of 14.
Origin of Pornography
In fact, pornography is one of the most searched terms on the internet. It is rampant in the world today and fuels lust, adultery, rape, and homosexuality. The enemy has taken one of the most amazing gifts that God has given us, the gift of sex, and twisted it.
Porn can be traced back to AD 79 when the ruins of Pompeii, a first-century Roman city destroyed by a volcano, revealed a two-story brothel. Found in each room were erotic wall paintings depicting various sexual acts. If we use Cornell Law School's definition of "erotic or sexual acts designed to cause sexual arousal," it proves that porn was around even in biblical times.
So, what does the Bible say about porn? From a very technical standpoint, the word pornography does not appear in the Bible. The word pornography is a construction from the two roots porneia and graphe.
The Greek root word, porniea, however, appears many times in the New Testament. This term is often translated in English as whoredom, fornication, adultery, or sexual immorality. You might say that porneia is a "catch-all" word for any type of filth or perversion. The battle against porn and sexual purity has raged for generations, and it has become more sophisticated and widespread as the years have passed. But God's message to us remains the same.
The Bible Warns Against Pornography
But I say to you that everyone who looks at a woman with lustful intent has already committed adultery with her in his heart (Mathew 5:28).
Flee from sexual immorality. Every other sin a person commits is outside the body, but the sexually immoral person sins against his own body. Or do you not know that your body is a temple of the Holy Spirit within you, whom you have from God? You are not your own, for you were bought with a price. So glorify God in your body (1 Corinthians 6:18-20).
No temptation has overtaken you that is not common to man. God is faithful, and he will not let you be tempted beyond your ability, but with the temptation he will also provide the way of escape, that you may be able to endure it (1 Corinthians 10:13).
For this reason, God gave them up to dishonorable passions. For their women exchanged natural relations for those that are contrary to nature; and the men likewise gave up natural relations with women and were consumed with passion for one another, men committing shameless acts with men and receiving in themselves the due penalty for their error (Romans 1:26-27).
Over and over, the Bible makes it clear that we are to avoid sexual immorality because it has a lasting residual effect. The images stay in our minds, it creates soul ties, it changes how we view sex, how we treat women, and it rewires our brains.
Porn is worse than any drug ingested because the more we watch, the more we want. Just as a drug user must consume greater quantities of drugs or more powerful drugs to achieve the same "high," pornography drags a person deeper and deeper into hard-core sexual addictions and ungodly desires.
Pornography is addictive (1 Corinthians 6:12; 2 Peter 2:19) and destructive (Proverbs 6:25-28; Ezekiel 20:30; Ephesians 4:19). Lusting after other people in our minds, which is the essence of pornography, is offensive to God (Matthew 5:28). It grows more risqué and daring, and it takes more and more to satisfy. A second physical effect is that it makes the porn viewer want an outlet.
At some point, the viewer desires more than just to see pornography, which often leads him to other sins. It also brings about a double life. The individual addicted has the life that everyone sees, but then he has this dark secret he doesn't want anyone to know about. Often, that secret life leads to lies to cover it, and it also brings feelings of guilt and shame.
Find inspiration with 15 Bible Verses Every Christian Should Know By Heart HERE for you to download or share with loved ones!
Never Too Far Gone
There is no sin too great that it cannot be forgiven by the blood of Jesus on the cross. The death of Jesus made atonement for every sin. In our fleshly thinking, prompted by the lies offered by the enemy, we tend to think that we're too far gone. You don't have to live a life of guilt and shame. Christ was willing to settle the debate, and He believes that you're worth it.
When we trade our sin for Savior, we trade our old lives and identity. Our new identity is simply: I am a man of God. I am a woman of God. Or even more simply: I am a child of God. You must pursue a true fellowship with God; the kind of relationship where you can go to Him when you feel broken, tempted, and alone. You can rewire your brain through Romans 12:2. You can break free.
The first step is to confess your sins. The second is accountability, possibly counseling, and restoration of any relationships that may have been damaged, and then take practical steps to reduce your exposure to graphic images.
Resources
The X3 Pure: X3 Pure is part of the X3 network, which is comprised of X3 Church, X3 Watch, and X3 Pure and is under the umbrella of Fireproof Ministries. X3 Pure provides four different 30-day online, private workshops. The first is for single and married men struggling with pornography or sexual addictions; the second is for women struggling with addiction to porn or sex, or with issues from sexual abuse and misuse; the third is for couples dealing with communication and conflict issues, and the fourth is for parents seeking help in navigating the challenges of raising children.
This website also contains information for pastors and wives, and information about pornography addiction; marriage and pornography; same sex attractions; testimonials; and ways of evaluating whether you are addicted to pornography. Finally, this website provides an opportunity to ask a question and to have it answered within one business day.
Every Man's Battle: Every Young Man's Battle is a best-selling Christian book written by Stephen Arterburn, Fred Stoeker, and Mike Yorkey that also covers opposition to premarital sex and pornography for teenage boys.
Conquer Series: Join 1 million men in over 80 countries who are learning to live free of porn through the proven strategies and practical tools taught in the Conquer Series. Now in two action-packed, 5-week volumes, each containing biblical teaching to help men walk in freedom.
Covenant Eyes: Screen Accountability sends a report of your screen activity to a trusted friend who holds you accountable.
Open DNS: OpenDNS is a company and service that extends the Domain Name System by adding features such as phishing protection and optional content filtering in addition to DNS lookup if its DNS servers are used.
Crosswalk: Break Free of Porn's Trap
Crosswalk: What to do when you discover your partner looking at porn.
©iStock/Getty Images Plus/allanswart
---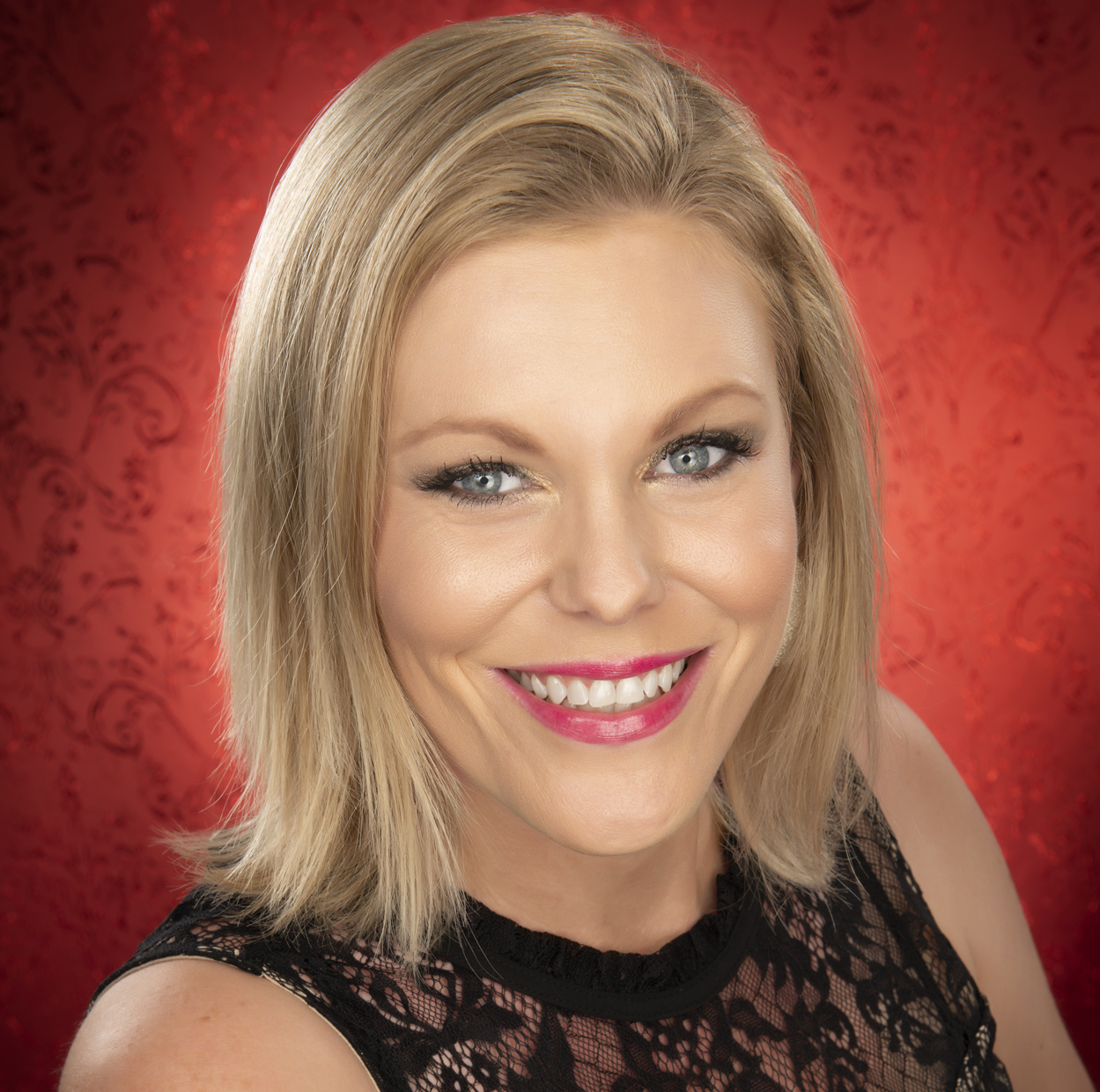 Heather Riggleman is a believer, wife, mom, author, social media consultant, and full-time writer. She lives in Minden, Nebraska with her kids, high school sweetheart, and three cats who are her entourage around the homestead. She is a former award-winning journalist with over 2,000 articles published. She is full of grace and grit, raw honesty, and truly believes tacos can solve just about any situation. You can find her on GodUpdates, iBelieve, Crosswalk, Hello Darling, Focus On The Family, and in Brio Magazine. Connect with her at www.HeatherRiggleman.com or on Facebook.