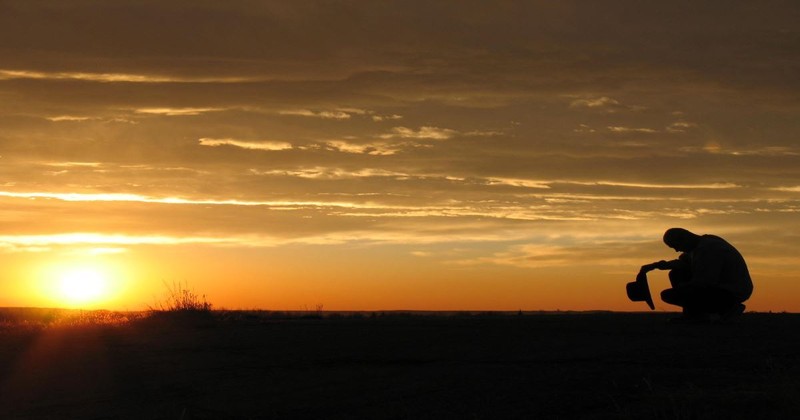 What Is Humility?
Humility is often characterized as genuine gratitude and a lack of arrogance, a modest view of one's self. However, the biblical definition of humility goes beyond this. Humility is a critical and continuous emphasis of godliness in the Bible, as we are called upon to be humble followers of Christ and trust in the wisdom and salvation of God. Let us be humble before our creator for the gift of life we have been given.
Biblical humility is grounded in the nature of God. The Father descends to help the poor and afflicted; the incarnate Son manifests humility from birth until His crucifixion. The coupled usage of "meek" and "humble in heart" in Matthew 11:29 emphasizes Christ's humility before humankind, whom he came to serve, and His submission before God. Humility and meekness are often interrelated as both are righteous traits for serving the will of God.
"Trust in the LORD with all your heart and lean not on your own understanding;" Proverbs 3:5
The profound Bible verse of Proverbs 3:5 is an excellent summation of the biblical meaning of humility. To be humble, we must have faith that God will lead us in the best way to live and what to avoid in temptation. We are to put complete trust in the Lord and not deceive ourselves with vanity or lust. We should lean on the understanding, wisdom, and divinity of God to show us the righteous path through prayer, meditation, fasting, and other faithful practices. In order to do this, we must have the initial requirement of humility to open our hearts and withdraw from the arrogance of our ego.
"Humility is the fear of the Lord; its wages are riches and honor and life." Proverbs 22:4
Proverbs 22:4 gives us a deeper look into the biblical meaning of humility as we are given a direct explanation. "Humility is the fear of the Lord," provides a very precise definition. Not only does being humble consist of trusting God and following his will, but furthermore fearing the consequences of neglecting His commands for truth, love, work ethic, mercy, and beyond. Humility is recognizing the magnificent power of God and the potential retribution He will condemn upon us if we do not aim our purpose towards righteousness.
Humility in the Bible
- Do nothing out of selfish ambition or vain conceit. Rather, in humility value others above yourselves, not looking to your own interests but each of you to the interests of the others. In your relationships with one another, have the same mindset as Christ Jesus: Who, being in very nature God, did not consider equality with God something to be used to his own advantage; rather, he made himself nothing by taking the very nature of a servant, being made in human likeness. And being found in appearance as a man, he humbled himself by becoming obedient to death— even death on a cross! Therefore God exalted him to the highest place and gave him the name that is above every name, that at the name of Jesus every knee should bow, in heaven and on earth and under the earth, and every tongue acknowledge that Jesus Christ is Lord, to the glory of God the Father. Philippians 2:3-11

- But he gives us more grace. That is why Scripture says: "God opposes the proud but shows favor to the humble." James 4:6

- For all those who exalt themselves will be humbled, and those who humble themselves will be exalted." Luke 14:11

- Humble yourselves, therefore, under God's mighty hand, that he may lift you up in due time. 1 Peter 5:6

- Therefore, as God's chosen people, holy and dearly loved, clothe yourselves with compassion, kindness, humility, gentleness and patience. Bear with each other and forgive one another if any of you has a grievance against someone. Forgive as the Lord forgave you. And over all these virtues put on love, which binds them all together in perfect unity. Colossians 3:12-14

- When pride comes, then comes disgrace, but with humility comes wisdom. Proverbs 11:2

- Before a downfall the heart is haughty, but humility comes before honor. Proverbs 18:12

- If my people, who are called by my name, will humble themselves and pray and seek my face and turn from their wicked ways, then I will hear from heaven, and I will forgive their sin and will heal their land. 2 Chronicles 7:14
Image Attribution: Don Christner on Flickr