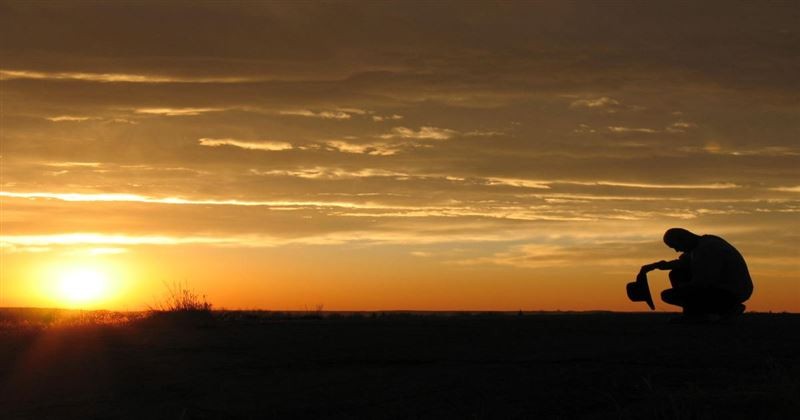 "Humble yourselves before the Lord, and he will exalt you." (James 4:10)
We stumble into the word humility a lot in the Bible. But how do we define humble? What exactly is humility? And why is it important?
What Is Humility?
Humility is often characterized as genuine gratitude and a lack of arrogance, a modest view of one's self. However, the biblical definition of humility goes beyond this. Humility is a critical and continuous emphasis of godliness in the Bible. We are called upon to be humble followers of Christ and trust in the wisdom and salvation of God. True humility is to see ourselves as we actually are, fallen in sin and helpless without God.
"He leads the humble in what is right, and teaches the humble his way." Psalm 25:9
Biblical humility is grounded in the nature of God. The Father descends to help the poor and afflicted; the incarnate Son embodied humility from His birth to the Crucifixion, even in His Resurrection. The coupled usage of "meek" and "humble in heart" in Matthew 11:29 emphasizes Christ's humility before humankind, whom he came to serve, and His submission before God. Humility and meekness are often interrelated as both are righteous traits for serving the will of God.
"Trust in the LORD with all your heart and lean not on your own understanding;" Proverbs 3:5
The profound Bible verse of Proverbs 3:5 is an excellent summation of the biblical meaning of humility. To be humble, we must have faith that God will lead us in the best way to live and how to avoid temptation. We are to put complete trust in the Lord and not deceive ourselves with vanity or lust. We should lean on the understanding, wisdom, and divinity of God to show us the righteous path through prayer, meditation, fasting, and other faithful practices. In order to do this, we must have the initial requirement of humility to open our hearts and withdraw from the arrogance of our ego.
"Humility is the fear of the Lord; its wages are riches and honor and life." Proverbs 22:4
Proverbs gives us a deeper look into the biblical meaning of humility as we are given a direct explanation. "Humility is the fear of the Lord," provides a very precise definition. Not only does being humble consist of trusting God and following his will, but furthermore fearing the consequences of neglecting His commands for truth, love, work ethic, mercy, and beyond. Humility is recognizing the magnificent power of God and the potential retribution He will condemn upon us if we do not aim our purpose towards righteousness.
Define Humility
Merriam-Webster simply defines humility as "freedom from pride or arrogance: the quality or state of being humble." For further depth into this definition, let's look at the three senses in which humble is defined:
1: not proud or haughty: not arrogant or assertive
2: reflecting, expressing, or offered in a spirit of deference or submission; a humble apology
3: ranking low in a hierarchy or scale; not costly or luxurious
Importance of Humility
The importance of humility is directly related to the deadly consequences of pride. Pride separates us from God as we do not acknowledge and appreciate the eternal sovereignty of our Lord. Therefore, the importance of humility is seen in the deep gratitude we hold in proper recognition of God's divinity and love for us. Humility's importance is also found in recognizing our flawed nature as humans on earth and our susceptibility to sin if not vigilant against temptation. "Be sober-minded; be watchful. Your adversary the devil prowls around like a roaring lion, seeking someone to devour." ~ 1 Peter 5:8
Humility is frequently mentioned in scripture as it relates to our salvation in Jesus Christ. Christi Given gives a great summary of the significance of being humble in our relationship with God:
Humility in the Bible
- Do nothing out of selfish ambition or vain conceit. Rather, in humility value others above yourselves, not looking to your own interests but each of you to the interests of the others. In your relationships with one another, have the same mindset as Christ Jesus: Who, being in very nature God, did not consider equality with God something to be used to his own advantage; rather, he made himself nothing by taking the very nature of a servant, being made in human likeness. And being found in appearance as a man, he humbled himself by becoming obedient to death— even death on a cross! Therefore God exalted him to the highest place and gave him the name that is above every name, that at the name of Jesus every knee should bow, in heaven and on earth and under the earth, and every tongue acknowledge that Jesus Christ is Lord, to the glory of God the Father. Philippians 2:3-11

- But he gives us more grace. That is why Scripture says: "God opposes the proud but shows favor to the humble." James 4:6

- For all those who exalt themselves will be humbled, and those who humble themselves will be exalted." Luke 14:11

- Humble yourselves, therefore, under God's mighty hand, that he may lift you up in due time. 1 Peter 5:6

- Therefore, as God's chosen people, holy and dearly loved, clothe yourselves with compassion, kindness, humility, gentleness and patience. Bear with each other and forgive one another if any of you has a grievance against someone. Forgive as the Lord forgave you. And over all these virtues put on love, which binds them all together in perfect unity. Colossians 3:12-14

- When pride comes, then comes disgrace, but with humility comes wisdom. Proverbs 11:2

- Before a downfall the heart is haughty, but humility comes before honor. Proverbs 18:12

- If my people, who are called by my name, will humble themselves and pray and seek my face and turn from their wicked ways, then I will hear from heaven, and I will forgive their sin and will heal their land. 2 Chronicles 7:14
Here are 15 Bible Verses Every Christian Should Know By Heart for you to download and share with loved ones!
Christian Quotes about Humility
"You can have no greater sign of confirmed pride than when you think you are humble enough." - William Law
"I am persuaded that love and humility are the highest attainments in the school of Christ and the brightest evidence that He is indeed our Master." - John Newton
"Do not allow the spark of discord and enmity to smolder. The longer you wait, the more the enemy tries to cause confusion among you. Be watchful, so that he does not mock you. Humility destroys all of his schemes." - St. Macarius of Optina
"A humble man is never rash, hasty or perturbed, never has any hot and volatile thoughts, but at all times remains calm. Even if heaven were to fall and cleave to the earth, the humble man would not be dismayed. Not every quiet man is humble, but every humble man is quiet. There is no humble man who is not self-constrained; but you will find many who are self-constrained without being humble. This is also what the meek humble Lord meant when He said, 'Learn of Me, for I am meek and humble of heart, and ye shall find rest unto your souls.' [Matt 11:29] For the humble man is always at rest because there is nothing which can agitate or shake his mind." - St. Isaac the Syrian
"The only hope of salvation from the delusions and the heresies, the innovations and the traps of wicked people and of the devil is prayer, repentance, and humility." - Elder Joseph the Hesychast
Image Attribution: Don Christner on Flickr
---
This article is part of our Christian Terms catalog exploring words and phrases of Christian theology and history. Here are some of our most popular articles covering Christian terms to help your journey of knowledge and faith:
The Full Armor of God
The Meaning of "Selah"
What is a "Concubine"?
Christian Meaning of Humility
Who are Gentiles? Biblical Meaning
What is Fornication?
Meaning of Shekinah Glory
The difference between Grace and Mercy