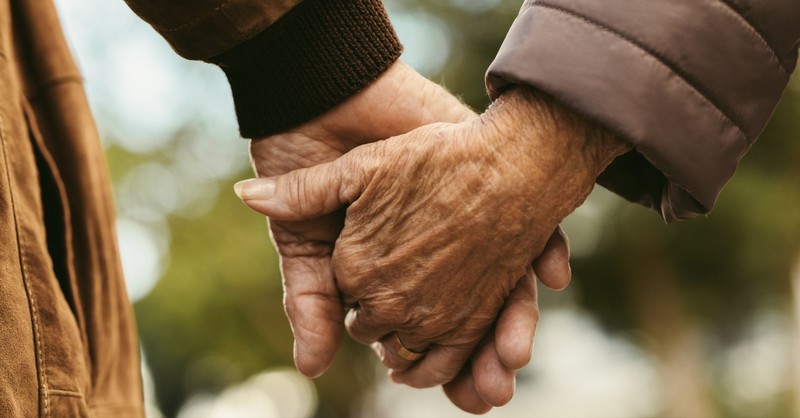 "Love is patient and kind; love does not envy or boast; it is not arrogant" ~ 1 Corinthians 13:4
The city of Corinth was a major commercial center of Southern Greece at the time of Paul's writing. It was also a city known for its wild immorality, paganism, and debauchery. While Paul was teaching in Ephesus, he received troubling word from fellow believers in Corinth of quarrels in the Corinthian church, which Paul sought to address with his first letter.
In the latter half of his letter, Paul devoted a significant portion of his writing to the topic of love or the lack thereof in the church. A major theme of 1 Corinthians, therefore, is the transforming power of Christ's love for the individual and the church as a whole.
In the now-famous "Love Chapter" of 1 Corinthians, Paul wrote about love that is put into practice. More than just a feeling or emotion, Paul writes less about what love is and more about what love does. Transformed by the love of Jesus Christ, this kind of love should be a natural overflow of the believer's heart and evident in everything they do. Unfortunately, for the Corinthian church, this was not always the case.
The words used in 1 Corinthians 13 to describe love are the kind of active verbs Paul was challenging the Corinthian church to adopt: patience, kindness, humility, forgiveness, trust, hope, and perseverance. Love, Paul argued, was the greatest outward testimony of their inward transformation.
At the beginning of 1 Corinthians 13, Paul writes, "If I speak in the tongues of men or of angels, but do not have love, I am only a resounding gong or a clanging cymbal" (1 Corinthians 13:1). He then goes on to say that if Christians are able to prophesy, can understand the mysteries of the universe, and give to the poor but ultimately lack love, their actions are meaningless, and there is no spiritual gain. Love must be at the root of everything Christians do and evident in their actions.
This is in alignment with the teachings of Jesus, who said, "By this everyone will know that you are my disciples, if you love one another" (John 13:35).
'Love Is Patient' Meaning
When Paul writes that "Love is Patient," he urges Christians to adopt a love that is purposeful, persistent, and perspective-driven. This is why 1 Corinthians 13 is often recited at wedding ceremonies during the exchange of vows.
Patient love is persistent love. It is the kind of love a wife or husband has for their spouse. "For better or for worse" they have chosen to be faithful and remain committed to each other, and this commitment is long-standing.
Patient love also means choosing to love the other person even when you don't feel like it or it isn't easy. Even when someone has wronged you, you choose to love them anyway and won't call it quits just because you're tired, frustrated, or hurt. In many ways, patient love is the perfect foundation for the other means of love Paul goes on to write about.
When you have committed yourself to a type of love that isn't self-serving or short-sighted but rather persistent and focused on the well-being of others, you learn to act kindly towards those you are called to love. You become more forgiving, gracious, and trusting.
In the context of marriage, patient love describes God's love perfectly. Even when we are unfaithful or unloving, He remains faithful and patient. His love is steadfast and long-standing. This is the kind of love He challenges Christians to have for others.
Paul encouraged the Corinthian church to be patient in their love for each other and patient in their love for others. When members of the church are patient and committed to loving each other, there is unity, purpose, and strength. Furthermore, when Christians adopt a patient love for the world, they develop a kingdom perspective that allows them to see people through the eyes of Christ. People are seen as precious, and Christians aren't tempted to rush God's timing or try and do too much on their own. They become more patient and persistent in their prayer and place more importance on the little acts of love that have eternal significance. Patient love doesn't look for immediate payoff or instant gratification either. It sees the big picture and focuses on the eternal worth of every human being, whether saved or not.
Photo Credit: ©iStock/Getty Images Plus/jacoblund
---

Joel Ryan is a children's book author, writing professor, and contributing writer for Crosswalk, Christianity.com, Stand Firm Men's Magazine, and others. He is passionate about telling great stories, defending biblical truth, and helping writers of all ages develop their craft. Joel discusses, analyzes, and appreciates the great writings of the past and present on his website, Perspectives off the Page.