The secular and biblical definitions of "tribulation" remain relatively synonymous though used in different contexts. As listed in the Merriam-Webster dictionary, tribulation means distress or suffering resulting from oppression or persecution.
According to Easton's Bible Dictionary, Tribulation is trouble or affliction of any kind (Deuteronomy 4:30; Matthew 13:21). In Romans 2:9, "tribulation and anguish" are the corrective sufferings that shall overtake the wicked. In Matthew 24:21 and Matthew 24:29, the word indicates the trials that were to accompany the destruction of Jerusalem.
Tribulation in the Bible
The Bible teaches that those who follow Christ and God's Word and who practice his commandments will face tribulation. Examples in the Old Testament include Abel, who offered a better sacrifice than Cain (Genesis 4:4-10); Lot, also a "righteous man who was distressed by the filthy lives of lawless men" (2 Peter 2:7) who rejected him and who "kept bringing pressure on [him] and moved forward to break down the door" of his house in Sodom (Genesis 19:9); Elijah, who spoke against the prophets of Baal (1 Kings 18:25-40) and against the idolatry of Israel (1 Kings 18:16-21), and was persecuted by Jezebel for his godly stand (1 Kings 19:1-3); David, who conducted himself in a godly manner despite the machinations and pursuit of Saul ( 1 Sam 9-27); Jeremiah, who spoke God's message of condemnation against Judah for her sins and the coming judgment against her to be brought by the Babylonians (Jeremiah 9:11, Jeremiah 9:13-16), had his message rejected (Jeremiah 36-37), was beaten (Jeremiah 37:15), and finally dropped into a muddy cistern (Jeremiah 38:6-13).
Examples of tribulation in the New Testament include John the Baptist, who spoke out against the adultery of Herod Antipas and was beheaded (Mark 6:21-29); Stephen, the deacon, who, preaching the gospel before the Sanhedrin and proclaiming God's judgment because of the sins of the people, was rejected and stoned (Acts 6:5; 7:1-60); Paul, who was persecuted, beaten, and imprisoned as he preached from place to place, and was finally killed in Rome ( 2 Tim 4:6-8 ); and climactically, Jesus himself who preached God's grace and judgment (Matthew 4:17), was persecuted by his hearers (Luke 4:28-30), plotted against by his adversaries (Mark 3:6), rejected (Luke 13:34; John 6:66), tried (John 18:12-40), and finally crucified (John 19:16-37; Philippians 2:9). His was a perfect and God-honoring life and message, reflected in part by the Old Testament prophets whom, as Jesus reminds them, they had also persecuted and killed (Matt 23:29-36). All of this persecution of the godly came as the result of the sin and the animosity of sinners who rejected these who lived godly lives and also rejected their message that sinners must repent (Acts 2:38) and turn in faith to Jesus Christ for salvation (1 Thessalonians 1:9-10).
These examples of biblical tribulation are an excerpt from Baker's Evangelical Dictionary.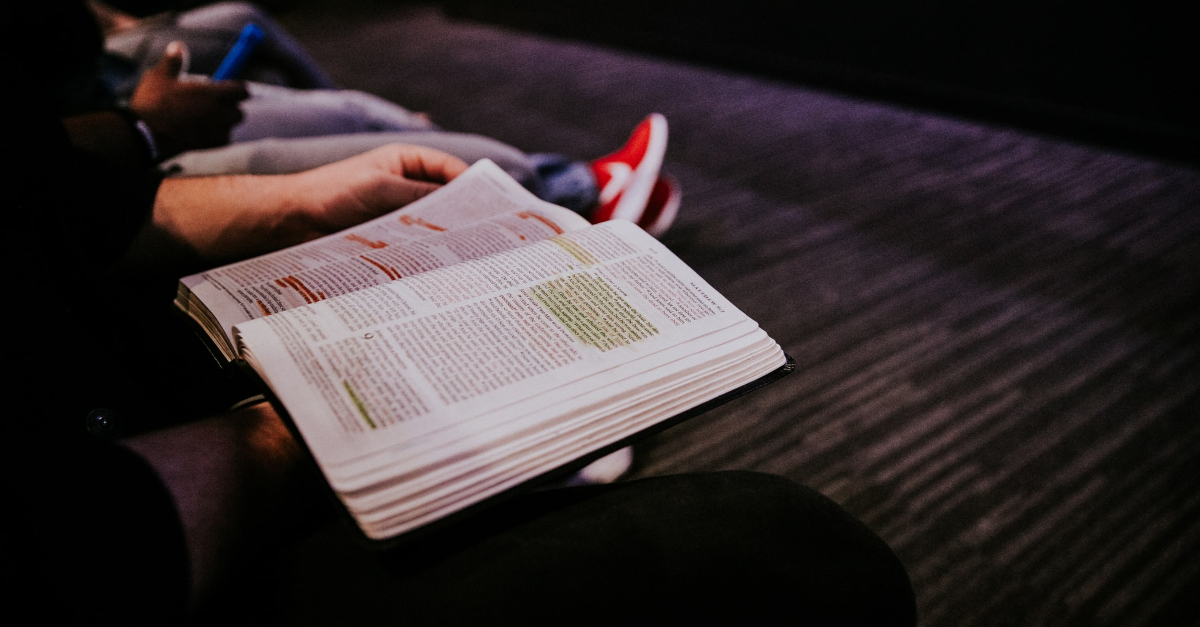 Bible Verses about Tribulation
I have said these things to you, that in me you may have peace. In the world you will have tribulation. But take heart; I have overcome the world (John 16:33).
For then there will be great tribulation, such as has not been from the beginning of the world until now, no, and never will be (Matthew 24:21).
Because you have kept my word about patient endurance, I will keep you from the hour of trial that is coming on the whole world, to try those who dwell on the earth (Revelation 3:10).
Trust in the Lord with all your heart, and do not lean on your own understanding. In all your ways acknowledge him, and he will make straight your paths (Proverbs 3:5-6).
For God has not destined us for wrath, but to obtain salvation through our Lord Jesus Christ (1 Thessalonians 5:9).
The Tribulation of the End Times
A look through the verses of Revelation chapters six, eight, nine, and sixteen--describe the living hell you can avoid if you are saved before the Great Tribulation. Here are only a few of the dreadful disasters that take place during the Tribulation:
This summary of the Great Tribulation is an excerpt from The Tribulation and End Times from Crosswalk.com
Prayers for Times of Tribulation
"Lord, we're living in perilous times. The kingdoms are in an uproar. The nation of Israel sits at the hub of history, and the predictions of Your Word are unfolding like a scroll. Evil has never been stronger, and the end has never been closer. Our world is in the grip of the birth pangs of tribulation the likes of which have never been seen before and will never be seen again. Lord, rejecting the spirit of fear, we claim the Spirit of power, love, and a sound mind. Help us preach the gospel in these last days. Give us a sense of urgency, anticipation, and evangelism as we await the upward call. May we persevere as we listen for the shout, for the voice of the archangel, and for the trumpet call of God. Dear Lord, give us patience and give us power. Give us strength and sound minds, as we pray: "Even so, come, Lord Jesus!" - Dr. David Jeremiah
"Father, You go before us. You are the God of our past and our present. By Your hand we were all created for unique purpose to be realized in the days of our lives on this earth. Though we have no way of knowing what is coming our way, we are guaranteed that life this side of heaven will be hard. We know we have an enemy set to destroy us. Give us the boldness we need to operate in the power Your Holy Spirit, to discern the lies of the enemy and recall and remember the truths in Your Word. Jesus is the story of our salvation. There in the beginning with the Father, and now sit seated at His right hand. You pray for us, and never leave us. Jesus, empower us by Your grace to love the people in our lives well, even though the ways of the world are pushing against us. Our mistakes are rampant. We're not getting it right all of the time. We're succumbing to pride and discord, when You set an example of and commanded us to love above all else. Holy Spirit stir conviction in our souls like never before. Give us lessons in humility, coach us in encouragement, and mentor us in peaceably and gracefully asserting our faith into the brokenness of this world. Infuse a durability in us that is unworldly. Bless our lives to persevere, and run the race marked out for us with full steam to the very end. Until the tape breaks and we're called home. In Jesus' Name, Amen." - Meg Bucher