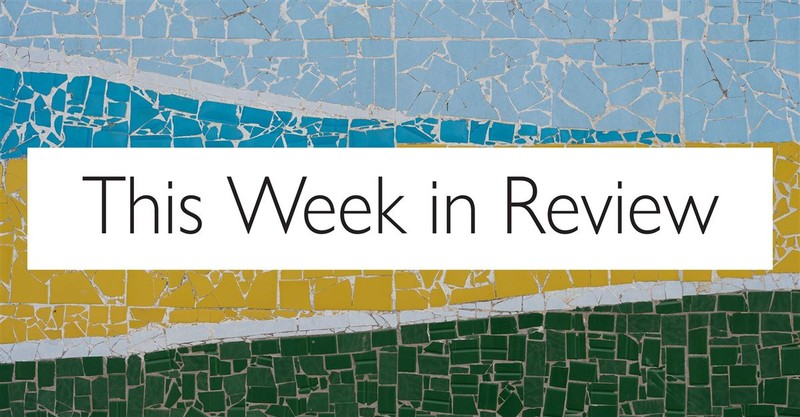 In the wake of a particularly violent weekend, this past week was a solemn one. As the ChristianHeadlines.com editor, Kayla Koslosky, explained in her article, "The nation was struck by grief this weekend after two mass shootings occurred in less than 24-hours."
In his ChristianHeadlines.com article, Jim Denison addressed the disturbing trend of local terrorists, such as the shooter in El Paso, Texas, holding to white nationalist ideology and some sort of quasi-Christianity. This ideology views immigrants as a threat, especially those of ethnicities other than white and of religions other than Christianity.
Baptist News Global reported that the 21-year-old El Paso shooter identified himself as a "proud God-loving Christian." This man who took the lives of 22 victims left behind a four-page document, explaining his beliefs and reasons for killing. Russell Moore called the four-page document, "a typical white nationalist manifesto, taking up all the usual tropes of an 'invasion' of migrants into our country, of the 'replacement' of white people by minorities."
It was healing to see so many Christian leaders calling out white supremacy, offering encouragement, and begging for change, as this ChristianHeadlines.com article stated. 
Denison urged Christians, "Rather than seeing immigrants as a threat to our way of life, let's lead them to the One who is 'the way, and the truth, and the life' (John 14:6). Let's see their migration to the West as a missional opportunity for the gospel."
Beth Moore said on Twitter:
"Let it be known, let it be declared by genuine followers of Jesus, that the man who opened fire in El Paso may invoke a christ of some kind, but it is NOT our Christ. His christ would be unrecognizable to us. Unrecognizable in Scripture. We claim no christ of white nationalism."
(This ChristianHeadlines.com article collected Moore's series of tweets.)
Russell Moore's article is helpful to anyone wanting to understand once and for all: What is white nationalism? Is it sinful or just another way of thinking?
"White nationalism emerges from what the Bible calls 'the way of the flesh,'" Russell Moore said. "This is a form of idolatry that exalts one's own creaturely attributes, making a god out of, for instance, one's ancestral origins or one's tribal culture."
There are practical, important things Christians can do to "Learn to do right; seek justice. Defend the oppressed. Take up the case of the fatherless; plead the case of the widow" (Isaiah 1:17). One of those is daily, humbly surrendering our hearts to God – becoming more like him, seeking his heart, and seeing people the way he sees them. White nationalism is not, in any way, God's heart for humanity.
An article I wrote a few months ago on Christianity.com looks at God's heart all people from every nation, in the Old and New Testaments. "God's plan all along was one of blessing for all nations," as stated in the article. "God declared and demonstrated his heart for the nations from the beginning in the way he reached out to Gentiles and welcomed them into the faith."
As we approach a new weekend, let's seek God's beautiful and trustworthy heart, ask him to forgive us of our own sins, and ask him for wisdom and grace to love well the people around us.
God's grace and peace over you, reader,
Emily Hall, Christianity.com editor
Image Design Credit: Bethany Pyle