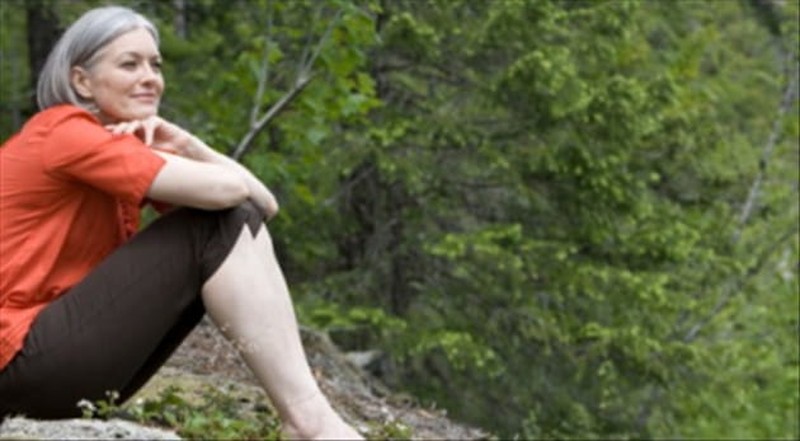 Editor's Note: The following is a report on the practical applications of Tony Jones' new book, Divine Intervention: Encountering God through the Ancient Practice of Lectio Divina, (Think Books, 2006).
If you're looking for a fresh message from God's Word, you may discover it through an old practice: lectio divina ("sacred reading"). This ancient way of approaching Scripture can be a powerful way for you to tap into what God wants to tell you today.
Here's how you can use the ancient practice of lectio divina to discover new messages from God:
* Expect the Bible to change your life. Recognize that the Bible does much more than other materials you read. Know that it doesn't just inform and entertain; it also has the power to transform you from the inside out. Know that the Bible is unique among books because its words are living and active. Expect God to use the Bible to change your life in exciting ways.
* Understand that the same passage of Scripture has many layers of meaning. Realize that there's always more you can learn from any single passage of Scripture. Know that Scripture has literal, spiritual, allegorical, moral, and analogical meanings that can speak to you personally as the Holy Spirit guides you while you read.
* Know that praying Scripture is a powerful way of conversing with God. Invite God to lead you to what He truly wants to say to you by using His inspired words in Scripture. Understand that, if you read the Bible prayerfully, its timeless truths will reveal God's timely messages to you in whatever situation you currently find yourself.
* Recognize the importance of listening. Understand the key to hearing from God is listening well. Learn how to be truly quiet. Practice eliminating distractions and unnecessary noise from your life. Expect God to speak to you if you make time to pay attention to His voice.
* Read ("lectio"). Set aside time dedicated to lectio divina: 10 minutes for reading, 5 minutes for meditation, 10 minutes for prayer, and 5 minutes for contemplation. Schedule it for the time of day or night that works best for you. Designate a quiet place to use. Make sure you're not too hungry or tired, so you won't be too distracted. Choose a just a few verses of Scripture to use for devotional reading; remember that you want a small taste of Scripture to savor for an extended period of time. Experiment with passages of from different parts of the Bible, and ones that are both familiar and unfamiliar to you. If you're having trouble choosing passages, consider using a lectionary (a list of Scripture passages that follows the church calendar), and using the assigned reading for the current date. Read your chosen passage slowly, over and over, to let it sink in. Read both silently and out loud. Focus only on the words themselves, without trying to figure out what they mean. Simply absorb the passage. If your mind wanders, just gently return to your reading and continue. Relax and receive the passage as a gift from God to you.
* Meditate ("meditatio"). Keep the Scripture passage at the front of your mind and ponder it. Consider which word or phrase stands out above the others to you. Once a certain word or phrase rises to the top of your thoughts, focus just on that and let the rest of the passage fall away. Then ask yourself what the word or phrase is causing you to feel and think. Consider what you see when you shine a light on the word or phrase in your mind's eye. Don't rush the meditation process; stick with it for the full amount of allotted time rather than hurrying into prayer. Give God time to say all He wants to say to your heart through the word or phrase.
* Pray ("oratio"). Ask God why He gave you the particular word or phrase you focused on today, and why you felt or thought what you did when you meditated on it. Invite God to show you what He wants you to do with what He has given you during this devotional time. Be persistent as you pray, seeking to know how you should apply this experience to your life. Listen carefully and patiently for God's response, trusting that He will reward your faithfulness with answers.
* Contemplate ("contemplatio"). Rest in the love God gave you to experience during this devotional time. Imagine that you're ascending a ladder into heaven and letting the concerns of this world fall away. Thank God for the gift of the fresh message He has just given you through His Word. Write down your thoughts about this experience in a journal.
* Make it a habit. Don't worry if you get distracted in the middle of lectio divina, or if you can't get to it every day as hoped. Just do your best to practice it as well as you can, whenever you can. Make it a regular part of your schedule. Look forward with eagerness to the new messages God will give you through His Word in the future.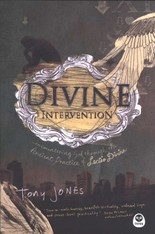 Adapted from Divine Intervention: Encountering God through the Ancient Practice of Lectio Divina, copyright 2006 by Tony Jones. Published by Think Books, a division of NavPress, Colorado Springs, Co., www.navpress.com.
Tony Jones is a nationally recognized leader and published author in youth ministry and the emerging church movement. He serves on the National Working Group of the Faith as a Way of Life Project at Yale and is an active police chaplain in Edina, Minnesota. His primary interests lie in the intersection of faith with contemporary issues, practical theology, and the emerging church. Tony and his wife, Julie, live in Minnesota with their three children – Tanner, Lily, and Aidan – and a 90-pound yellow Labrador Retriever.