My mother loves the Lord, and he recently drew her attention to the word "feet." She was thinking about Mary washing Jesus' feet with her hair, and Jesus washing the disciples' feet.
God's Word says a lot about feet now that I think of it. Do they represent something symbolic? Could Jesus have offered to wash their hands or knees? Why feet and not toes?
Some Verses about Feet
Almost from the start of the Bible, once sin had been unleashed in the Garden, Adam and Eve received a prophecy about Jesus who would one day crush Satan under his feet (Genesis 3:15). And there are more references to this part of the body:
How beautiful upon the mountains are the feet of him who brings good news (Isaiah 52:7).
He made my feet like the feet of a deer and set me secure on the heights (Psalm 18:33).
As part of the Armor of God, we receive "shoes for [our feet], having put on the readiness given by the gospel of peace" (Ephesians 6:15).
The term "footstool" is often used in reference to God's enemies (Hebrews 10:13; Psalm 110:1). And let's not forget all the walking. Feet are important.
Ruth's Reference to Feet
Naomi had suggested that Ruth do something risky: Lay near a man who was not her husband. Today we might say "she only uncovered his feet. So what?" But women were much more vulnerable at this time, and reputation was everything.
If Boaz had taken advantage of Ruth, he could also have discarded her and destroyed her reputation, leaving her with nowhere to go; no means of redeeming her good name. And a sleeping man who is comfortably full of food and wine is more vulnerable to suggestion.
"Naomi's proposition is pure pragmatism, and it is patently wrong," Bob Deffinbaugh comments. Sending Ruth to Boaz's feet was little better than telling her to lay in the man's arms.
But Naomi's strategy was about setting Ruth on a solid foundation and making it happen quickly. Deffinbaugh asserts that "the plan which Naomi proposed to Ruth in our text was a shortcut, but by the grace of God, the two principal characters [...] remained sterling examples of godly conduct."
Still — why lay by his feet? Was there nowhere else to position herself? I believe this was a symbolic move. Paul wrote to the church at Ephesus "Wives, submit to your own husbands, as to the Lord. For the husband is the head of the wife even as Christ is the head of the church, his body, and is himself its Savior" (Ephesians 5:22-23).
Laying beneath Boaz's feet was an act of submission. Boaz had the opportunity to do one of two things: Step on Ruth or embrace her in marriage.
He chose the latter. This is a reflection of our submission to and God's Lordship over his people. He could step on us but instead chooses us as his bride.
Love in Action
The first thought that crossed my mind when mom talked about Jesus' feet was active love. The best quote about this comes from Jesus himself: "Greater love has no one than this, that someone lay down his life for his friends" (John 15:13).
Note the activity in Jesus' words, even the proactivity. Jesus loved us first by laying down his life while we were still sinners (Romans 5:8).
Isaiah 52:7 suggests to me another picture of love on the move, foreshadowing John the Baptist, Christ, and the disciples who would come hundreds of years after Isaiah shared his prophecies.
Beautiful feet would spread the good news of the gospel. John would "make [Jesus'] path straight" in the wilderness (Mark 1:3). Jesus himself would cut a trail for us to follow. "Whoever follows me will not walk in darkness, but will have the light of life" (John 8:12).
Standing on the Rock
Our feet are not strong in their own right. What if the ground is not solid? When "the dove found no place to set her foot, she returned to [Noah] to the ark" (Genesis 8:9).
Our feet need solid ground from which to launch out in pursuit of God's purpose for us. They need a solid starting point: "my God, my rock, in whom I take refuge" (Psalm 18:2).
It helps if our feet are actually strong. "Forty years you sustained [the Israelites] in the wilderness, and they lacked nothing. Their clothes did not wear out and their feet did not swell" (Nehemiah 9:21).
So much could have happened to God's people, but his mercy was such that he enabled them to continue their journey by giving them strong feet.
But their strength always comes back to this: "He makes my feet like the feet of a deer; he causes me to stand on the heights" (Psalm 18:33).
This is God's doing, and he has a reason for our feet to remain strong: He is preparing us for battle, which is what Psalm 18 is all about. "He makes my feet like the feet of a deer; he causes me to stand on the heights" (Psalm 18:34).
The Psalms were written between actual battles; David was always on the run from his foes, constantly on his feet.
Figurative Feet, Symbolic Battles
We have to get ready for battle too. Ephesians 6 depicts how we prepare to fight spiritual forces by putting on the Armor of God.
This is not a real shield, sword, breastplate, etc. but the imagery reminds us of how real the fight is. We must find our feet for this battle by standing on the Rock.
And we know it's not about healthy feet in the truest sense. As I write this, my feet are giving me trouble. One of my toes has been broken twice and I often have to manually unlock it.
Metatarsalgia causes ongoing pain between my toes and the ball of my other foot. These are examples of natural wear and tear due to a lifestyle of regular activity, now catching up to me as I push reluctantly towards 50.
But are my spiritual feet strong? Do I wear shoes of peace? Am I standing on the Rock, or am I sinking in the sand (Matthew 7:24-26)? I like to hope that I'm putting my faith in Jesus, that I'm learning to (or at least trying to) love my neighbor better. And the ultimate health of my real feet isn't the point but my standing with Christ.
Even if I lost the use of both of my feet, a Christian is sturdiest when he stands on the promises of God, which provide the only footing that matters and by them, even if I couldn't walk, I would be able to move forward as an active agent of Jesus' love.
My real feet won't be pretty by the end, but Jesus' feet bear the mark of crucifixion. His are the most beautiful feet I can imagine.
For further reading:
How Ruth Was an Absolute Trailblazer in the Bible
What Is the Biblical View of Submission?
Why Did Moses Remove His Shoes in Front of the Burning Bush?
What Does Love in Action Look Like?
What Does it Mean to be the Hands and Feet of Jesus?
Why Did Jesus Use the Same Body After the Cross?
Photo Credit: ©iStock/Getty Images Plus/hobo_018
---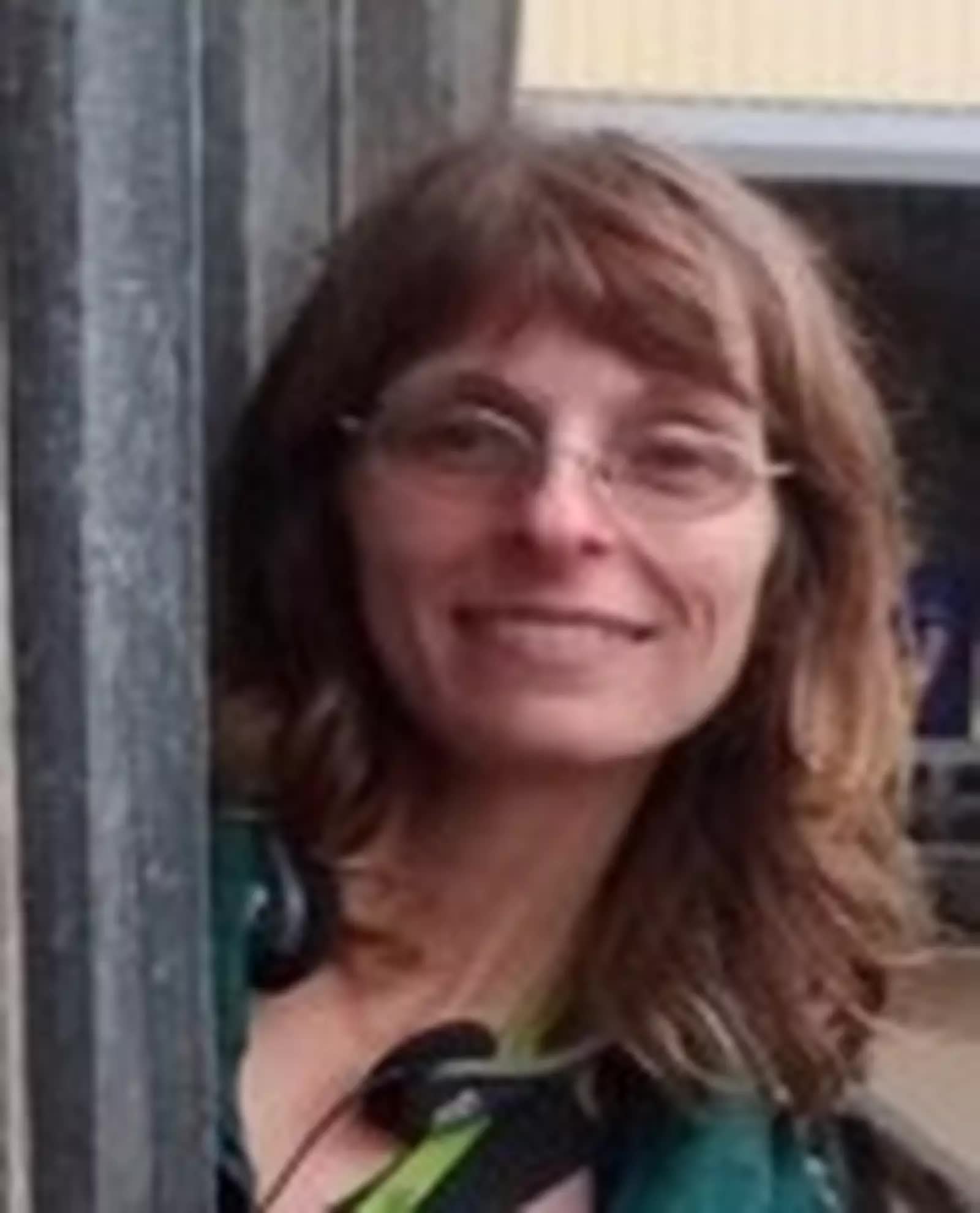 Candice Lucey is a freelance writer from British Columbia, Canada, where she lives with her family. Find out more about her here.
Related podcast:
The views and opinions expressed in this podcast are those of the speakers and do not necessarily reflect the views or positions of Salem Web Network and Salem Media Group.
Related video:
These verses serve as a source of renewal for the mind and restoration for the heart by reinforcing the notion that, while human weakness is inevitable, God's strength is always available to uplift, guide, and empower us.
Video stock video and music probided by SoundStripe