The Bible assures us, God speaks. In the Old Testament, he spoke in miracles and prophecies. And from a burning bush that was not consumed, we find God introducing himself for the first time in Scripture as I AM.
This appearance of God is considered by scholars to be the revelation of God to Moses as YHWH, meaning "present" and "God with" his people. It reveals that God is profoundly present in the midst of the mundane and the marvelous.
Through this Exodus event where Moses removes his shoes in front of the burning bush, I AM promises salvation so unbelievable that Moses can hardly fathom it. And yet he removes his sandals and believes.
What Is the Context Around Exodus 3:5?
After surviving a life replete with challenges, an elderly Moses is out on his own, leading a flock of his father-in-law Jethro's sheep to the "far side of the mountain" (Exodus 3:1).
On the "mountain of God," Moses notices a burning bush engulfed in flames but not consumed...so he draws closer. There, in the presence of this miracle, God calls Moses by name, and Moses responds. But God warns him to not come any closer.
Then he instructs, "take off your sandals, for the place where you are standing is holy ground" (Exodus 3:5).
Then he said, "I am the God of your father, the God of Abraham, the God of Isaac and the God of Jacob." At this, Moses hid his face, because he was afraid to look at God.
The Lord said, "I have indeed seen the misery of my people in Egypt. I have heard them crying out because of their slave drivers, and I am concerned about their suffering. So I have come down to rescue them from the hand of the Egyptians and to bring them up out of that land into a good and spacious land, a land flowing with milk and honey — the home of the Canaanites, Hittites, Amorites, Perizzites, Hivites and Jebusites. And now the cry of the Israelites has reached me, and I have seen the way the Egyptians are oppressing them. So now, go. I am sending you to Pharaoh to bring my people the Israelites out of Egypt" (Exodus 3:6-10).
Believing he was in the presence of God, Moses is obedient and hides his face in reverence. God then explains his plan and present purpose for Moses. He is calling him to lead his people enslaved in Egypt into a "land flowing with milk and honey" (Exodus 3:17).
In this section of Scripture, we see Moses run the gamut of reactions...from wonder and reverence, through doubt and fear. He doesn't think anyone will believe he can do this. Who will he say sent him?
God replies, "I AM WHO I AM."
And as we learn in Exodus 3:15, God explains this is "my name forever, the name by which I am to be remembered from generation to generation." This is God with his people, imminent salvation.
Here, in front of this fire, a unique relationship is forged with God.
Why Does Moses Remove His Shoes?
Removing his sandals demonstrates Moses' reverent obedience to God's call, even in his "unprepared" station and in his advanced age. As Matthew Henry's commentary explains, "putting off the shoe was a token of respect and submission."
Some scholars consider that removing shoes signifies putting off the earthly or profane upon approaching the holy, as the Old Testament priests did when entering the sanctuary.
Removing his shoes signified a forfeiting of comforts and rights; and a willingness to surrender his past, present, and future to the God who equips.
Recommended
It also symbolizes taking off his shoes before entering a home. This article explains that after being rejected by the Hebrews and Egyptians, and wandering as a foreigner, Moses finds his true home — here with God.
We see God asking this again of Joshua in Joshua 5, before the fall of Jericho, which truly tells us, God chooses whoever he wants, wherever he wants, and keeps his promises.
In the case of both Moses and Joshua, when God appears (either in a burning bush or in physical form), he establishes his presence. He clarifies that he is God by proclaiming the very ground on which they stand is holy.
In the New Testament, we see Jesus instructing his disciples to shake the dust off their feet if their message of the gospel is rejected. This suggests a union with the place you stand...either with God or not with God.
In the presence of God, we come unadorned and ready to commune. We take off barriers to him and honor him as the king who washed his disciples' feet.
Must We Remove Our Shoes for God Today?
We can't clean up enough to come before God and taking off our shoes certainly doesn't remove our sins. Yet God speaks to us and is with us still today, through the Holy Spirit.
God has made a way, as promised, for us to come into his holy presence, by the power of Jesus to redeem.
In the Old Testament, Moses represents the Law by which we do not enter heaven; rather, only Jesus can lead us. He removed his sandals, showing God as the redeemer of all.
So, whether we're wearing sandals, boots, or slippers, God calls our hearts home. And we figuratively "remove our sandals" when we commune with him because we've been shown who he is, and how far his love and grace extend.
This story in Exodus 3 confirms that God will interrupt our mundane, comfortable lives with a calling we don't feel equipped to handle. We are to remember when God calls, he delivers.
We learn to rely on his strength. We act in the power of the Great I AM. All we have to do is humble ourselves and follow his direction.
Then we can walk confidently in the direction of his will. And whether our feet are bare or sandaled, we can find divine strength in knowing our feet are "fitted with the readiness that comes from the gospel of peace" (Ephesians 6:14).
For further reading:
Why Does God Call Himself "I Am That I Am"?
What Are All of the 'I AM' Statements of Jesus?
Moses and the Burning Bush — Bible Story
The Symbolism of the Shoe with Special Reference to Jewish Sources
Why Did Moses Have to Take Off His Sandals?
What Is the Countenance of God?
Why Is the Gate of Salvation Narrow?
Photo Credit: ©iStock/Getty Images Plus/Bojani
---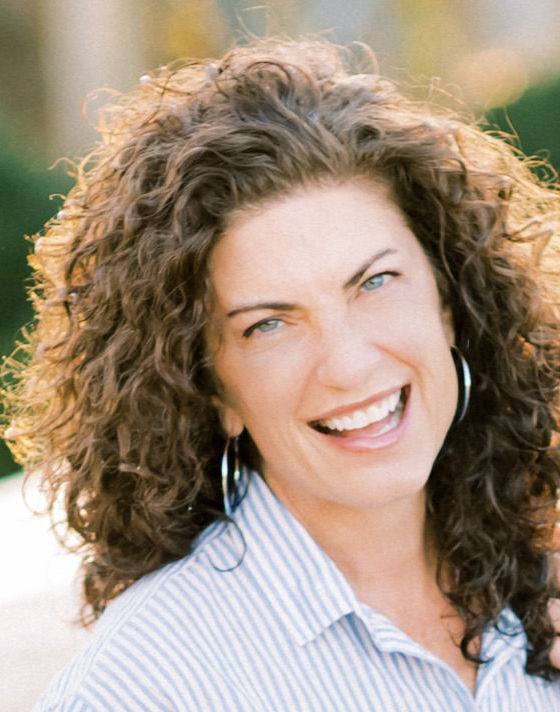 Lia Martin loves to inspire others to lean into the Lord daily. She's a writer, editor, marketer, former Crosswalk.com Faith Editor, and author of Wisdom at Wit's End: Abandoning Supermom Myths in Search of Supernatural Peace. When she's not cultivating words, she loves walking in nature, reading, exploring the latest health trends, and laughing with her two wonderful kids. She blogs at liamartinwriting.com.
Related podcast:
The views and opinions expressed in this podcast are those of the speakers and do not necessarily reflect the views or positions of Salem Web Network and Salem Media Group.
Related video:
These verses serve as a source of renewal for the mind and restoration for the heart by reinforcing the notion that, while human weakness is inevitable, God's strength is always available to uplift, guide, and empower us.
Video stock video and music probided by SoundStripe