It sounds so majestic and poetic — the "countenance" of God. But what is the countenance of God, and why is it important for us to understand?
Here, we explore what is the countenance of God in the Bible and how it applies to our lives today.
What Does 'the Countenance of God' Mean?
Countenance is another word for face or, more specifically, visage, meaning facial expression. It is the expression appearing on the face of the Lord as He looks upon His people.
The phrase is most well-known for its use in Aaron's blessing, also called the Aaronic Blessing, in Numbers 6:24-26. While the NIV and other translations use "face" instead of countenance, the King James Version and other earlier or more formal translations use "countenance."
As the Lord commanded Moses to tell Aaron and his sons,
"This is how you are to bless the Israelites. Say to them: 'The Lord bless you and keep you; the Lord make his face shine on you and be gracious to you; the Lord turn his face toward you and give you peace.' So they will put my name on the Israelites, and I will bless them" (Numbers 6:23-27).
The King James Version, in verse 26, specifically states, "The Lord lift up his countenance upon thee, and give thee peace."
Used here, countenance, or face, of God means to look upon the people favorable, with approval. It's a good and welcome thing, a blessing, to have God's countenance turned upon the people in this way — an honor. It brings peace and joy to know we rest in the favor of the Most High.
Does God Have a Physical Countenance, or Face?
God is beyond the physical. As Jesus tells us in John 4:24, "God is spirit, and his worshipers must worship in the Spirit and in truth." But as humans, we have a difficult time understanding One as complex, almighty, and all-powerful as God, so we have a tendency to ascribe human characteristics to God.
We call God "our heavenly Father," and refer to God as a "Him," when we know the Creator of the Universe is beyond time, gender, and other constraints. This is called anthropomorphism, and it is helpful for our human psyche to do things like this as a way of trying to comprehend God.
God does not have a physical face unless God chooses to take on a physical form. And He did choose to take on a physical form when He chose to come to earth in the form of Jesus Christ to be "the way and the truth and the life" (John 14:6) to show us the path to heaven.
God's countenance is really a metaphor or representation for God's expression, God's approval, God's blessing — not an actual face or facial expression as we have one.
Can We See the Countenance of God?
The Bible tells us we cannot see God's countenance, His face. God and Moses had an extraordinarily close relationship, and even Moses was not able to see God's face. In fact, in Exodus 33, after God says He is pleased with Moses, Moses then asks to see God's glory (Exodus 33:18).
However, God says no — while He would proclaim His holy name and offer up His compassion, mercy, and goodness, He would not permit Moses to see His face, "For no one may see me and live" (Exodus 33:20).
Instead, God arranged for Moses to hide within a rock cleft, which God would pass by and allow Moses only a glimpse of His back. But, God said, "My face must not be seen" (Exodus 33:23).
For us today, God shows us His face not directly, but through the form of His Son, Jesus Christ. As the Apostle Paul put it in 2 Corinthians 4:5-6,
For what we preach is not ourselves, but Jesus Christ as Lord, and ourselves as your servants for Jesus' sake. For God, who said, 'Let light shine out of darkness,' made his light shine in our hearts to give us the light of the knowledge of God's glory displayed in the face of Christ.
Recommended
Put another way, in Hebrews 1:3, we are told Jesus "is the radiance of God's glory and the exact representation of his being, sustaining all things by his powerful word."
Does God Ever Remove His Countenance from Us?
God does turn His approval and blessing from us at times. For instance, God warns Moses in Deuteronomy that the Israelites would eventually betray and disobey God, turning from Him to be unfaithful by worshipping and embracing the strange, false gods of the lands they were about to enter. God vows His anger would then turn against His people.
"And in that day I will become angry with them and forsake them; I will hide my face from them, and they will be destroyed. Many disasters and calamities will come on them, and in that day they will ask, 'Have not these disasters come on us because our God is not with us?' And I will certainly hide my face in that day because of all their wickedness in turning to other gods" (Deuteronomy 31:17-18).
In the Book of Ezekiel, God revealed to the prophet Ezekiel that His great judgment that would come upon the people for their sin and idolatry. As He said in Ezekiel 7:22 about His holy temple in Jerusalem, "I will turn my face away from the people, and robbers will desecrate the place I treasure. They will enter it and will defile it."
Today, it is the same — God is angry when we turn from Him. He is angry when we worship idols and put other gods or other things before Him, whether that is money or people or diversions. He turns His countenance from us in the hopes we will repent and find our way back to Him.
How Can We Get God's Countenance to Shine Upon Us Again?
God gave humans free will. We have a choice to follow Him — or not. When we choose Jesus, we choose His way.
That means keeping His commands, putting God first, loving others, and doing what we can to live out our faith as Jesus would. It means keeping our focus on matters of the Kingdom foremost.
In Revelation 22, we are shown that one day, we will see Eden restored. In the last days, after a great war between good and evil, evil will be cast into the Lake of Fire.
We will see a new heaven and earth, a new Jerusalem, to replace the old. The River of Life and the Tree of Life will appear for the healing of the nations and peoples. As it says,
No longer will there be any curse. The throne of God and of the Lamb will be in the city, and his servants will serve him. They will see his face, and his name will be on their foreheads. There will be no more night. They will not need the light of a lamp or the light of the sun, for the Lord God will give them light. And they will reign for ever and ever (Revelation 22:3-5).
Staying in obedience and in relationship with God, and keeping God first in our lives, is the best way to keep God's countenance turned favorably upon us.
Photo Credit: ©iStock/Getty Images Plus/Maksim Tkachenko
---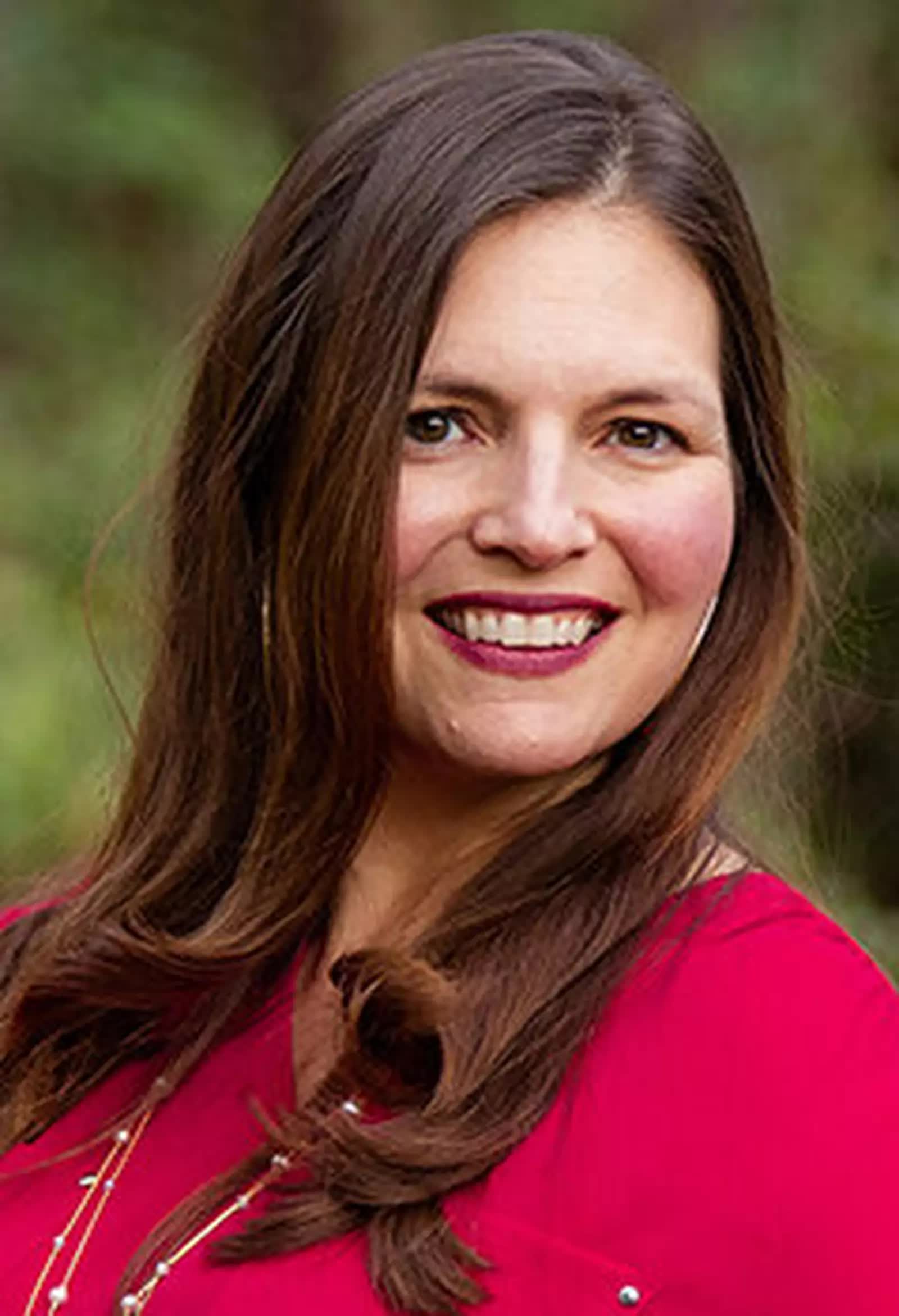 Jessica Brodie is an award-winning Christian novelist, journalist, editor, blogger, and writing coach and the recipient of the 2018 American Christian Fiction Writers Genesis Award for her novel, The Memory Garden. She is also the editor of the South Carolina United Methodist Advocate, the oldest newspaper in Methodism. Learn more about her fiction and read her faith blog at jessicabrodie.com. She has a weekly YouTube devotional, too. You can also connect with her on Facebook, Twitter, and more. She's also produced a free eBook, A God-Centered Life: 10 Faith-Based Practices When You're Feeling Anxious, Grumpy, or Stressed.
---
This article is part of our Christian Terms catalog, exploring words and phrases of Christian theology and history. Here are some of our most popular articles covering Christian terms to help your journey of knowledge and faith:
The Full Armor of God
The Meaning of "Selah"
What is a "Concubine"?
Christian Meaning of Humility
What Is Grace? Bible Definition and Christian Quotes
Who are Gentiles? Biblical Meaning
What is Fornication?
Meaning of Shekinah Glory
What is Discernment? Bible Meaning and Importance
What Is Prophecy? Bible Meaning and Examples
Related podcast:
The views and opinions expressed in this podcast are those of the speakers and do not necessarily reflect the views or positions of Salem Web Network and Salem Media Group.