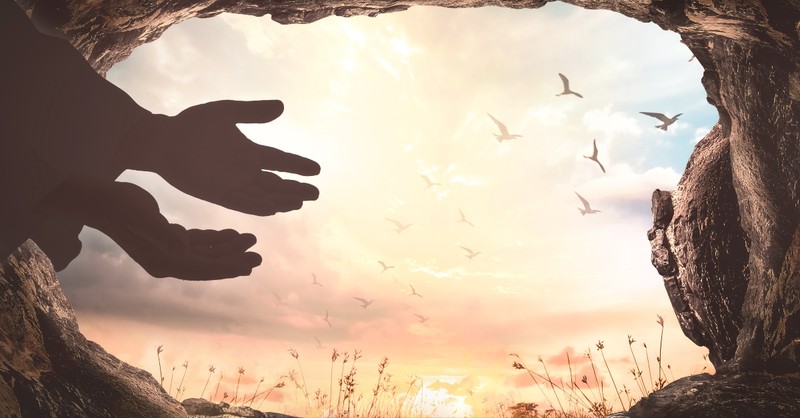 Jesus' resurrected body was recognizably His, solid enough for the women to cling to, yet also different from before the crucifixion. He was the same, but "glorified." Why did Jesus come back with holes in his body and not, instead, receive a brand-new body?
His Body Did Change
His pre-crucifixion form was fully human and, thus, He opened the door to enter a room. He walked from town to town, covering many miles at a human pace. After the crucifixion, Christ's body was different in some respects. Christ could walk through walls, appear and disappear suddenly. Generally speaking, however, the resurrected Jesus was familiar. He ate food (Luke 24:41-43). He did not float like a spirit for "a ghost does not have flesh and bones, as you see I have" (Luke 24:39).
Why the Scarred Jesus?
There were still holes in Christ's hands and feet from His ordeal at Calvary. Christ was now flesh and bone (Luke 24:39), not flesh and blood, which "cannot inherit the kingdom of God" (1 Corinthians 15:50). The blood "was literally drained from His body" under the soldier's whip and at the cross.
Jesus did not undergo a transfusion during those three days. By His blood we are saved, all of it, forever. Although He returned from the grave, "the blood remained shed" as atonement for our sins. His body — though clearly not weak or gory — was recognizable as the body that was tortured. Why?
1. Fans of Familiarity
His disciples and friends needed to recognize Jesus, and so did the crowds who thought He was dead. Jesus had to look like the Rabbi they knew and loved. Later, "He appeared to more than five hundred brethren at one time."
How did the people know this man was the Messiah in spite of the logic, which said this cannot be Jesus; He died? They would have seen the incontrovertible truth. Christ returned in His comforting, familiar form. Eye-witness accounts of Jesus resurrected contribute to the evidence, which challenges skeptics even today.
2. Personal Proof
Thomas needed to "see the nail marks" in order to believe in the resurrection (John 20:25). Having seen the holes, the disciple was more than satisfied — he was overwhelmed and fell at the feet of His Lord. "There is [...] evidence that Jesus' disciples had real experience with one whom they believed was the risen Christ."
Christians today can relate to Thomas and take comfort in Christ's merciful invitation: Look. Touch. Christ extends this invitation personally today: Put yourself in Thomas' shoes and ask, "What do I believe and why?" He is not afraid of or offended by questions and doubts but, instead, is prepared to answer them.
3. Redeeming Reminder
Jesus returned from the grave and ascended into heaven still bearing "the marks of the crucifixion. And He will wear those marks, even in eternity. I think this is to remind us of how we got there."
We who were bought with the blood of the Lamb, saved by faith, and who will rise to be with Christ in heaven, are fully saved and will be perfected at this time. Yet, our joyous purpose in heaven will be to worship and praise the Lord who suffered for our sakes.
4. Second Coming
Christ is coming back personally to retrieve His bride, "I am coming soon. Hold on to what you have, so that no one will take your crown" (Revelation 3:11). When He returns, we will look up and say, "He is coming with the clouds" (Revelation 1: 7).
How will we know Him? We will recognize Jesus' face; His hands; His feet. Christ must also return physically because the act of taking His bride home is a physical one, not merely spiritual.
5. Heavenly Mediation
Jesus continues to act as our mediator in heaven, even when we arrive, but not with redemption. "His 'mediatorship of union' will continue for all eternity" even though His "mediatorship of reconciliation" will be over in the "new earth."
According to The Cost of Discipleship, "[Jesus] stands between us and God, and for that very reason he stands between us and all other men and things. He is the Mediator, not only between God and man, but between man and man, between man and reality. Since the whole world was created through him and unto him (John 1:3; 1 Corinthians 8:6; Hebrews 1:2), he is the sole Mediator in the world."
Again, Christ fulfills an active role on our behalf. He is a "priest forever in the order of Melchizedek" (Hebrews 7:17). Christ cannot be a spirit and a priest.
6. Scripture Says So
Isaiah 53:5 says, "He was pierced for our transgressions, he was crushed for our iniquities; the punishment that brought us peace was on him, and by his wounds we are healed." The verb tense changes within this verse. Not "we were healed" but "we are healed" by His wounds: present tense. Furthermore, Isaiah never says that Christ's wounds are healed but that we are healed by them, right now.
Christ fulfilled prophecies and promises. He said that if the temple was destroyed, He would "raise it in three days" (John 2:19). There is no suggestion of a new, unrecognizable design. Everyone would soon see that He had spoken truthfully. Witnesses would recognize the temple, the priest, the groom. Taking on a cleansed appearance with all of the holes filled in would have sanitized the message, stripping it of meaning and power. I was destroyed, but I am risen.
7. Made in His Image
We see, in Christ's bodily resurrection, how it will be with us. We will suffer, might even be crushed for our faith, but we will also live eternally in scarred bodies, which are redeemed, without pain, familiar to us, and to each other. "Our bodies [...] are redeemed as well — not just or spirits." Romans 8:23 describes how we eagerly await "the redemption of our body."
In His image, we are called to share in Christ's sufferings: "after you have suffered a little while, the God of all grace, who has called you to his eternal glory in Christ, will himself restore, confirm, strengthen, and establish you" (1 Peter 5:10). Christians reflect the light of Christ for His glory. Meanwhile, our scars offer a poignant reminder that our suffering is not in vain because Christ's suffering was not in vain.
What Does This Mean?
"He had no beauty or majesty to attract us to him, nothing in his appearance that we should desire him." Isaiah 53:2 paints the picture of a man who was nothing special to look at. People often wonder if they will get new, better bodies in heaven; be more attractive or stronger. The answer is "no" and "yes."
If Christians look to Christ's example for what happens to the body after death, then the bodies of the redeemed will be familiar, but glorious; no longer tainted by sin, and perfect for the purpose to which they will live eternally. Christ, having been tainted by our sin, was always sinless Himself. He might not have been pretty to look at in life, but He was glorious to behold after death and, in Heaven, we will want to gaze upon Him day and night in worship.
©iStock/Getty Images Plus/Boonyachoat
---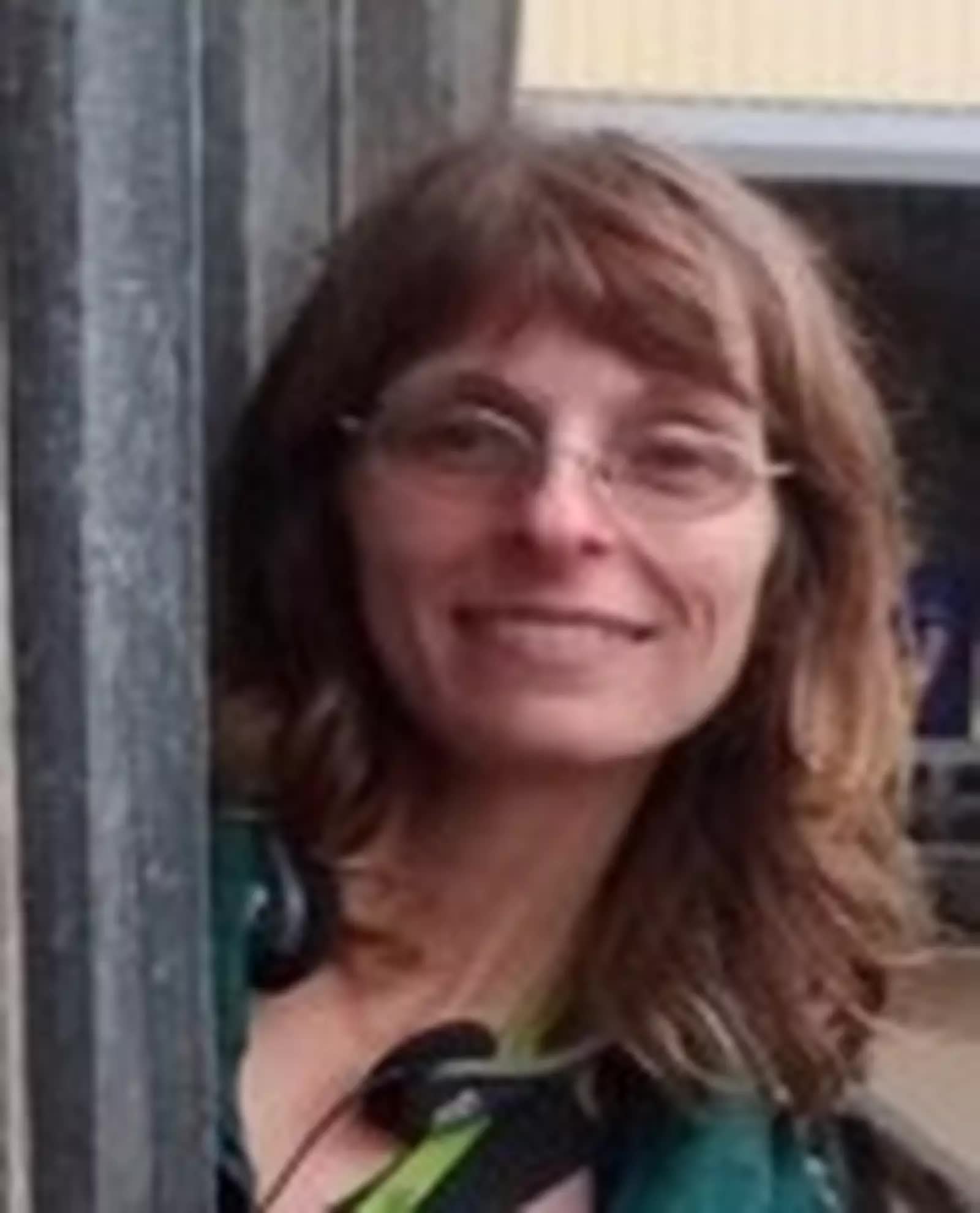 Candice Lucey is a freelance writer from British Columbia, Canada, where she lives with her family. Find out more about her here.