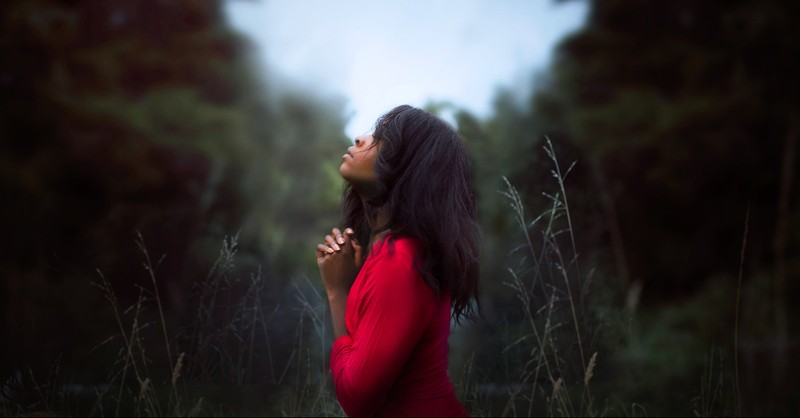 People tell me that praying is hard. They don't know how to start, how to sit, or maybe stand? What do they say? What do they ask?
Should they go to church to pray, or can they pray while driving? (eyes open, of course). For me, the hardest part about prayer is remembering to ask God what he wants me to pray for.
"Delight in the Lord and he will give you the desires of your heart." Great, I'm locked in and ready. Here's my list God. But that's not it at all.
Psalm 37:4 is frequently taken out of context to convince people God wants to give them their desires. If we pray right, if we pray hard enough, it's his great pleasure to grant our wishes.
An attitude like that turns Jesus into a genie or a magician who is only powerful if he gives us what we want. That would indicate that Jesus' status relies on our opinion of him, and it doesn't.
Besides, I'm so glad our Father doesn't always give me what I want at the moment I want it because sometimes the things I want are bad for me.
Almighty God acts according to his perfect will and total omniscience, and he acts out of love for his children. We can like it or not; experience peace with him or not, just as our kids sometimes reject our decisions and get angry with us.
Reject him now, but one day "at the name of Jesus every knee should bow [...] and every tongue confess that Jesus Christ is Lord, to the glory of God the Father" (Philippians 2:10-11).
Yet Psalm 37:4 tells me that God wants to give me what I desire, doesn't it? And Jesus says, "Ask, and it will be given to you; seek, and you will find; knock, and it will be opened to you" (Matthew 7:7).
He uses the story of the persistent widow to say keep on petitioning the Lord who loves you and he will hear and answer (Luke 18:1-8). What's up with that?
We have to see all of this in context. For one thing, Psalm 37:4 says, "Delight in the Lord, and…." It took a long time for me to realize that God does want to give me the desires of my heart, but not until my heart has changed to reflect his desires. "You ask and do not receive, because you ask wrongly, to spend it on your passions" (James 4:3).
Often, my prayer time must start with a factory reset after realizing my approach has been disrespectful and self-involved.
When I'm aware that this has happened, I ask God to speak into my heart; to change it. For help getting started, I go to the Lord's Prayer.
Model of the Lord's Prayer
Jesus taught us to pray to the Father as he did (Luke 11), with an awareness of God's Lordship and delight in the Father. Jesus' prayer starts with a posture of respect, awe, reverence and I want to copy Jesus who is, after all, the perfect example.
God is my Lord, not my chum. He is certainly my friend, but firstly, he is my Sovereign King. His very name is powerful. Demons recognized the Messiah and cried out "what do you want with me, Jesus, Son of the Most High God? I beg you, don't torture me!" (Luke 8:28). His name alone gets attention.
As a kid, I wasn't permitted to blaspheme, even though my parents weren't Christians. His name was powerful, even as a matter of tradition. But when I knowingly pray like Jesus, I truly want God's will to be done.
What if I Don't Know What God Wants?
What if I don't know what he wants? Jesus guides me here too, towards the Bread of Life, another name for Jesus himself (John 6:35).
The Lord has promised that "blessed are those who hunger and thirst for righteousness, for they shall be satisfied" (Matthew 5:6). This next part of the Lord's prayer is not a request for actual food. Jesus is not a vending machine.
By the time I get to "lead us not into temptation," there is already a line cut in the metaphorical ground in front of me, a straight line from Jesus heading right to Jesus who is "before all things." (Colossians 1:17).
Being "before" means both coming first and also going ahead, so I'm hemmed in by my Savior (Psalm 139:5). By his strength, I can disregard or overcome the sinful longings, which threaten to lure me off the path, but which do not satisfy.
I'm reminded that to want what Jesus wants is to want more of him, and he always wants to give me that. If I can resist any other longing for even a few minutes during prayer, Jesus comes so very, very close. That's often enough to keep me going, even during the hardest times of life.
God's Secret Will Is, Well, Secret
Someone recently reminded me that we shouldn't be surprised that God's ways are mysterious and puzzling to us. We try to box him in as though we have a right to know his mind, but we don't.
As Courtney Doctor writes, "We're prone to overlook God's revealed will and hyper-focus on his secret will. We often want to know God's hidden will for the future, while walking contrary to his revealed will in the present."
His revealed will is that I should seek discernment through his ways and his words. He has revealed that longing for him is the proper place to start.
Like Israel in the Old Testament, we don't have the full picture of what God plans to do with hardships and suffering. God's directions to Moses sometimes made no earthly sense, but God is not earthly.
Jon Bloom commented, "We are often unprepared for the answers we receive from God. His answers frequently do not look at first like answers. [...] They look like loss, disappointment, affliction, conflict, sorrow, and increased selfishness. They cause deep soul wrestling and expose sins and doubts and fears." We wonder how these are answers to prayers.
Moses might have raised his eyebrows and cleared his throat before saying something to God like "haha, right, lol. Cross a sea whose waters have parted on either side — haha — wait, are you being serious right now?"
"Then again," (he'd scratch his head and look down for a minute), "you told Noah to build a boat in the desert and I know how that story ends." We know that Israel did dumb stuff when God didn't answer their prayers the way they wanted, or as fast as they wanted.
See Abraham, Sarah, and Hagar for reference, or your own life story for that matter. I'm scanning my memories as I write this and I'm so glad you can't see me blushing furiously.
Boy, am I ever grateful for the mercy of God, and even (in retrospect) for some of those bleak, soul-searching times.
The Noise of Praise
I know for sure that the Lord brings beauty from ashes because he's changed my circumstances in tangible ways for the better, and also redirected my heart towards him by taking me through rough waters. The Lord uses suffering for good, such as when Joseph saved his family or Ruth married Boaz.
If we jump past sufferings into the future, we miss the miracle of God's resurrection power. It can be useful to imagine the future if you have to get through a minor discomfort like having a cavity filled or an exam.
Just think, this time tomorrow I'll be able to feel my face again and eat without dribbling. Orby this time next week exams will be over, and I can sleep without having those "arriving at the exam in my underwear" nightmares. I've often said, "In a year's time, we'll look back and laugh."
But there are also afflictions we can't avoid or ignore. Even so, when I go to the Lord, my longings must not be bigger than my delight in him or interfere with hearing his perfect will for me. With loud delight in prayer, it is possible to overwhelm the noise of suffering with songs of true praise.
Delight in the Lord
As a real human being, this is challenging. God offers his children peace in his Sovereign power, mercy, grace, and love. He wants me to know that he is bigger and better than the biggest and worst things life can throw at me; that I'm truly a beloved daughter of the King.
The most glorifying thing I can do while experiencing any kind of turmoil is to proclaim through tears that Jesus is Lord, he is good, gracious, great, and glorious, as my pastor says.
He doesn't expect me to switch off my emotions but to recognize that nothing about him has changed, even when life is turned upside down.
His unchanging nature reminds me that his promises are certain. I can delight in hope for future eternity with him.
For further reading:
How Do You Delight Yourself in the Lord When Your Joy Is Waning?
Why Did God Withhold from His Most Faithful in the Bible?
What Is Praying for God's Will?
Will God Really Meet All My Needs?
Why Do People Put God in a Box?
What Does it Mean That There Will Be Beauty for Ashes?
Photo Credit: ©Unsplash/dianasimumpande
---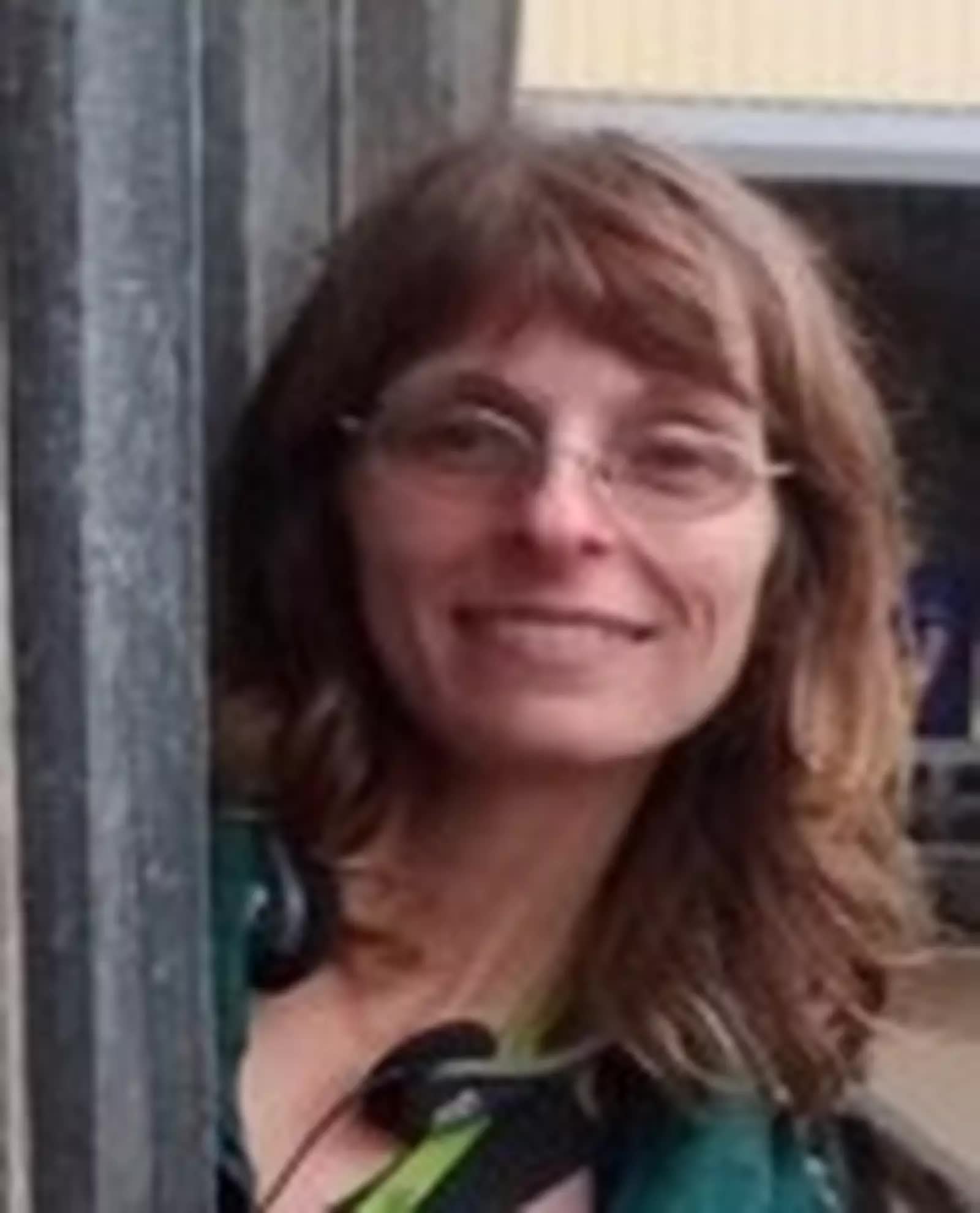 Candice Lucey is a freelance writer from British Columbia, Canada, where she lives with her family. Find out more about her here.