…and provide for those who grieve in Zion — to bestow on them a crown of beauty instead of ashes, the oil of joy instead of mourning, and a garment of praise instead of a spirit of despair. They will be called oaks of righteousness, a planting of the LORD for the display of his splendor (Isaiah 61:3).
Beauty for ashes represents God's redemptive power from the very beginning. In his story for all humanity, many trials come and fall away, dust returns to dust (Ecclesiastes 3:20), and legends in the Bible were known to put ashes on their heads as a sign of grief (Joshua 7:6).
Job repented in ashes. God reduced the cities of Sodom and Gomorrah to ashes (2 Peter 2:6). Throughout Scripture, ashes signify our human condition. Ashes remind us that trials produce humility, and sacrifices can bring about renewal.
What Does Beauty for Ashes Mean?
Beauty for ashes, or "a crown of beauty instead of ashes," is a scriptural promise detailed in Isaiah 61. Where it had been customary to don sackcloth and sit in ashes during times of grief and repentance, Isaiah announces that God has sent him to proclaim good news for the poor, freedom for prisoners, and comfort for the brokenhearted.
He is describing the heart of the One who cleanses the ash from our lives and clothes us in the beautiful gift of salvation. The One who forgives our iniquities and remembers our sins no more (Hebrews 8:12).
The ashes of grief, shame, and disgrace are exchanged with the reward of an everlasting covenant with God (Isaiah 61:8). Through Isaiah, God tells his people that "all who see them will acknowledge that they are a people the LORD has blessed" (Isaiah 61:9).
And although you and I aren't returning from exile in Babylon, God knows we experience all forms of exile, darkness, and trouble because he gave us free will to choose him or our sinful nature.
His promise here of beauty for ashes is the very life in his breath. He speaks in Isaiah 61, to assure us that no destructive force in our lives is greater than his plan to redeem it all.
That receiving his gift of salvation is akin to donning a glorious robe and bejeweled crown…not for our own glory, but to reflect the beauty of the provider.
The same power that grows "oaks of righteousness" (Isaiah 61:3) out of dirt, is the power God has to exchange our hopelessness with hope.
Gill's Exposition of the Bible describes that Isaiah 61:3 is "a beautiful play on words" showing the people of Zion that their habit of putting on sackcloth and ashes (Esther 4:1-3; Job 2:8) is destined to be replaced by something marvelous. Gill continues:
"Christ gives his mourners the beautiful garments of salvation, and the robe of his righteousness, and the graces of his Spirit, and his gracious presence, together with his word and ordinances…all which, as they are ornamental to his people, they yield them joy, peace, and comfort: and this is a beauty that is not natural to them, but is of grace; not acquired, but given; not fictitious, but real; is perfect and complete, lasting and durable, and desired by Christ himself, who gives it."
What Is the Context of Isaiah 61:3?
In this article, Rich Brown explains why the people in Zion were mourning, and why the prophet Isaiah stepped up to share good news.
Much like we do worldwide, the people of Zion were mourning the "good old days" of past generations and bemoaning the work of rebuilding the temple after returning to Jerusalem from Babylon. What they'd lost felt too unbearable to envision a new beginning.
Yet, God is always reminding us in his Word that even death is not the end of his eternal creation. His very breath generates life, from any ashes or dust.
Then the LORD God formed a man from the dust of the ground and breathed into his nostrils the breath of life, and the man became a living being (Genesis 2:7).
When Isaiah promises beauty for ashes, he was encouraging us to look ahead. He was reminding us that things of this world will pass, and we need not anguish in our clinging to the beauty we thought once was.
Isaiah was heralding a new covenantal relationship with God. One so radiant, that the truth of it would cause these very people to display God's splendor. Says Brown,
"In a sense it represented the death of a dream based on collective memory. Human nature being what it is, those hopes were flawed from the beginning. What the people had to do, the prophet counseled, was to build something new…out of that would arise a new covenantal relationship with God."
In the same way, after the supper he took the cup, saying, "This cup is the new covenant in my blood, which is poured out for you (Luke 22:20).
What Beauty for Ashes Promises Christians Today
Debbie McDaniel illustrates our need for beauty from ashes because life can be riddled with heartache. Our beauty for ashes covenant provides strength to endure. We can trust that God is with us through death, loss, and pain, providing for our needs. Providing a Savior to wash and rebuild our souls.
God's reach is wide and long and high and deep (Ephesians 3:18). He can carry you in your hopelessness, replacing your pain with purpose — and even joy. May you hold on to the truth of this promise through the words to the song, "Beauty for Ashes," by Mid-City Worship:
… you give me beauty for ashes And you pull me close to your heart You have turned mourning to dancing… That's what you do That's who you are Brand new eyes, brand new hands You have wiped away my past Brand new day, brand new life You have pulled me from the lies
I'm no longer what I used to be I am stronger, because you live in me The old is gone, the new has come I'm alive!
Beauty for ashes defines our hope. Because of Jesus, we no longer sit in the ashes of our own sins or sins against us. He saves, he gives, he loves, he renews.
For further reading:
God Can Bring Beauty from Ashes? What This Promise Means
An Ash Wednesday Prayer to Remember God's Merciful Love
How to Survive the First Year of Grieving a Loved One
What Is the Significance of 'Jesus Wept' in the Face of Death?
Does Salvation Affect More Than Just Eternity?
How Does God Make All Things New?
How Can God Make Good What Was Meant for Evil?
Photo Credit: ©SparrowStock
---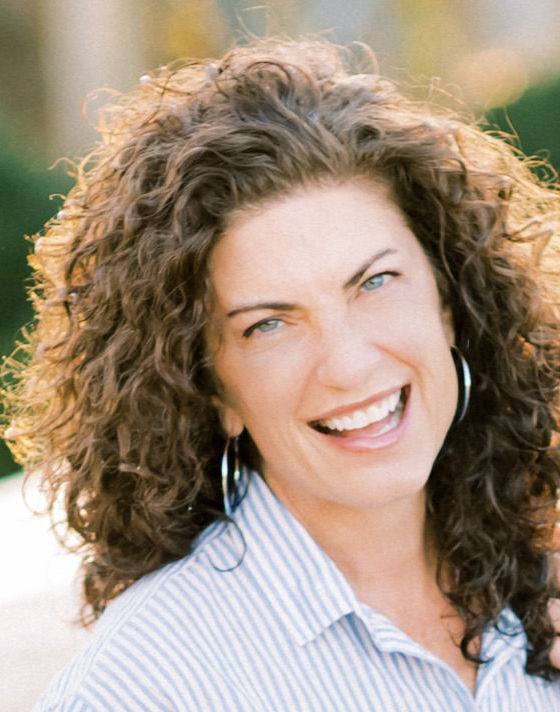 Lia Martin loves to inspire others to lean into the Lord daily. She's a writer, editor, marketer, former Crosswalk.com Faith Editor, and author of Wisdom at Wit's End: Abandoning Supermom Myths in Search of Supernatural Peace. When she's not cultivating words, she loves walking in nature, reading, exploring the latest health trends, and laughing with her two wonderful kids. She blogs at liamartinwriting.com.
Related podcast:
The views and opinions expressed in this podcast are those of the speakers and do not necessarily reflect the views or positions of Salem Web Network and Salem Media Group.
Related video:
These verses serve as a source of renewal for the mind and restoration for the heart by reinforcing the notion that, while human weakness is inevitable, God's strength is always available to uplift, guide, and empower us.
Video stock video and music probided by SoundStripe