"Jesus wept." These are just two little words, but they have an extraordinary meaning for us.
I think when we read the gospels, we tend to forget the human side of Jesus — that He had human relationships throughout His life. It can be easy to slip into reading Jesus as a higher being (which of course, He was, He's God!), who was so set apart from those around Him — that His relationships were strictly of a leader-follower dynamic.
Of course, the gospel writers definitely highlighted His ministry in that dynamic to reveal His teachings and miracles as the prophesied Messiah, but under all that, He had friends. He had deep relationships with the people around Him, whom He spent and lived with for three-plus years.
Think about your friendships — from the moment when you first met to now (how many years since you've known each other). You've shared countless inside jokes, similar interests, hobbies — you've shared secrets, vulnerabilities, heartbreaks, joys, etc.
Jesus experienced all that as both man and God. This is something to remember when reading a passage like this. This is a full-blown picture of Jesus' human emotions that are combined with His divine knowledge and power. We are able to see His personal relationships on full display with the death of his friend, Lazarus, and what this means for us, as friends of Jesus, who also experience the reality of death.
Get your FREE Holy Week Guide here. Have encouragement delivered straight to your inbox!
'Jesus Wept' Meaning and Origin
Jesus loved Martha, Mary, and Lazarus (John 11:5). When Lazarus died and had been in his tomb for four days (John 11:17), Jesus came to see His friends. Mary went out and met Jesus, and, in her grieving process, started bargaining with Jesus that if He had been there, her brother would still be alive. As their friends came out and started to cry with Mary, it says that Jesus was deeply moved.
The Greek word underlying "deeply moved" is embrimaomai. It is used elsewhere in the New Testament, in John 11:38, Matthew 9:30 ("sternly warned"), Mark 2:43 ("sternly charged"), and Mark 14:5 ("scolded"). In all instances, it means to feel something deeply and strongly. According to the ESV Study Bible Commentary,
Jesus was moved with profound sorrow at the death of his friend and at the grief that his other friends had suffered. In addition, this sorrow was intermixed with anger at the evil of death.
Not only was Jesus deeply moved, but John says that He was deeply moved in His spirit when He witnessed the palpable grief around Him. The phrase, "In his spirit" here is not referring to the Holy Spirit but to Jesus' own human spirit (ESV). This grief is a human reality (felt by His Human spirit), but life and resurrection are divine realities (the Holy Spirit).
Jesus' human spirit reveals that heartfelt mourning in the face of death is not an indication of a lack of faith — of doubt — but it is honest grief at the reality of death and suffering.
The Reality of Death
Death is a devastating reality of humanity. It happens to us all — our own mortality — and to those around us, yet with its unwavering commonality, it does not make it any easier to experience. It's especially hard to swallow when death comes unexpectedly and too soon in a life.
When a death is tragic, like a child dying from cancer, the goodness of God can be put into question. Questions such as, "Why would God allow this?" "Why didn't He heal the child?" Studies have shown that it is one of the worst things to tell someone in mourning that "Everything happens for a reason" or "It's all a part of God's plan."
Even with perfectly good intentions, these sentiments may trigger the grieving. It could also cause them to move further away from God to think, in the midst of losing a loved one, that God caused the most devastating and negative thing to happen to them. It creates animosity and strife.
The Goodness of God
For anyone who's ever experienced loss, it can be hard to reconcile the reality of death and suffering with the goodness of God. I believe that the tragedies in life are not created by God nor is it part of His plan or will. Unfortunately, we live in a broken world, and when sin entered the world with the fall of humanity (with Adam and Eve), the reality of death entered as well.
I don't believe that a tragic death, or death in general, is a part of God's plan. I believe that God fully desires for us to live a beautiful life, healthy, and without pain — which is why He made a way for us to be in paradise forever with Him once again (John 3:16).
However, because of the brokenness of this world, children have cancer and illnesses, people experience suffering and death. Since we are surrounded by these realities, the logical question that arises is, "Wouldn't God, who is all-powerful, omniscient, and truly good, intervene and save [a child from death]? That is an absolutely valid question and there is nothing wrong with asking it. God can handle it. He can handle the doubt we work through.
Although this is one question that I cannot definitively answer either, I acknowledge that it's one of the mysterious sides of God that make Him the Lord our God (Deuteronomy 29:29). It is through faith alone that provides peace to that question. Faith alone that God is good (Luke 18:19).
What Does Jesus Wept Mean for Us?
Therefore, the importance of "Jesus wept" is recorded in the Gospel of John. Jesus models for us that sorrow is something that needs to be felt. Grief is a part of life. Even though He knew that, in mere moments, Lazarus would be raised to life by Him, and that He would, one day, defeat death — the final enemy (1 Corinthians 15:26; Revelation 21:4) — Jesus still cried over the loss of His friend.
When the question arises, "Why would God allow this to happen?" It is a soothing reminder that Jesus did not like this about life. He became angry, He wept in the face of death. He, Himself, experienced death, a horrible, painful death on a cross, so that we may be with Him forever — never having to experience death again (1 Corinthians 15:55).
Even though we have this hope that one day we will experience eternity with the Lord (1 Thessalonians 4:13), it is ok to grieve, to feel sorrow, to feel angry about death, because Jesus did too.
Because Jesus wept he reminds us of the reality of death. Even though he knew Lazarus would rise again, he still felt the painful emotions associated with the passing of a good friend. Jesus' tears also remind us of God's goodness. Even though the world has gone very wrong, because of sin, it will not always be this way. We have hope.
Further Reading
Jesus Wept: 3 Reasons the Savior Was Weeping
Jesus Wept (But Do You Know Why?) - Your Daily Bible Verse
Short and Sweet: Why It's So Important That "Jesus Wept"
©iStock/Getty Images Plus/mactrunk
---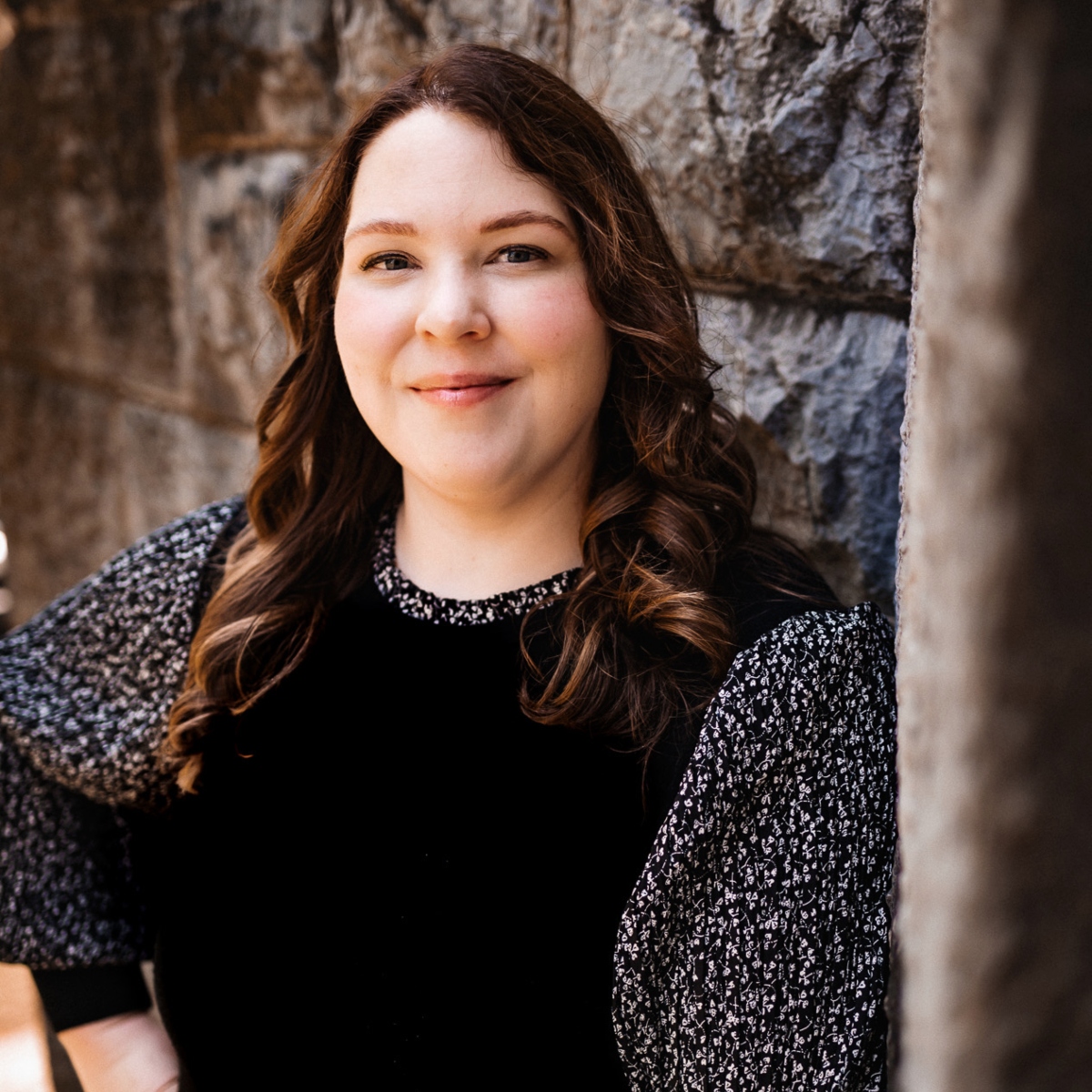 Molly Law is the Editor of C.com. She has a Master of Arts in Publishing Studies from the University of Stirling, UK, where she studied and lived for a year in Scotland. She has a Bachelor of Arts in English Professional Writing from Gardner-Webb University. Her editorial career includes Senior Editor of a bimonthly magazine for the nonprofit ACA and Editorial Assistant at Luath Press in Edinburgh, UK. She enjoys reading 18th-century British Literature, creative writing, and traveling. Check her out here.
Related podcast:
The views and opinions expressed in this podcast are those of the speakers and do not necessarily reflect the views or positions of Salem Web Network and Salem Media Group.
Related video:
These verses serve as a source of renewal for the mind and restoration for the heart by reinforcing the notion that, while human weakness is inevitable, God's strength is always available to uplift, guide, and empower us.
Video stock video and music probided by SoundStripe