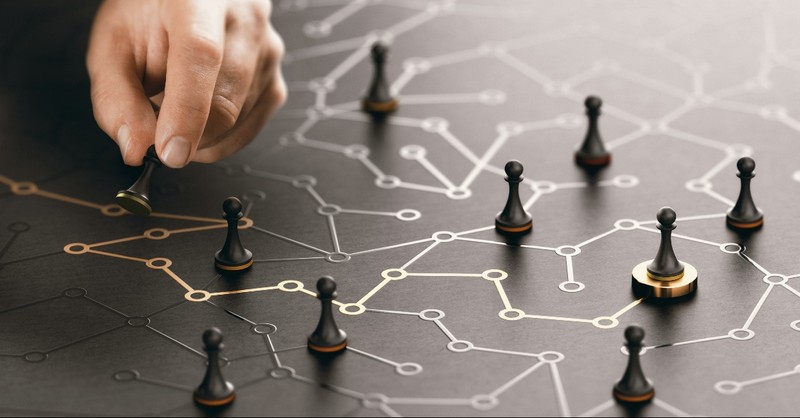 We have all listened to a sermon on Finding God's Will for Your Life. You might have even read a book or two or scoured the internet looking for answers. (Maybe this is what lead you to this article.)
There is this pressing human need to know that God is pleased with our choices. It eases our mind to believe that God has a big plan for our life — and for the universe. We want to make sure everything we do is good with Him.
It sure would make things a lot easier if God would just tell us exactly what He wants us to do right now, with this decision. But is it even possible to know God's will for our life?
God Has Gifted You with His Will
Eric Liddell was a Scottish athlete best known for winning in the 1924 Olympics. Even after refusing to run on a Sunday, thus, forfeiting his best event "The Flying Scotsman" still went on to win a gold medal. Eric then proceeded to become a missionary in China.
While there, he died inside an internment camp. The 1981 movie, Chariots of Fire, was made commemorating his Olympic story. Liddell is quoted to have said, "God made me fast and when I run, I feel His pleasure."
"Here's how to determine God's will for your life," says English theologian, John Stott, "Go wherever your gifts will be exploited the most."
What is it you do that makes you feel connected to God? What skills or natural abilities do you possess that makes you feel completely alive?
What positions have you held where you knew you were using your gifts and resources to the max? Can you relate to the statement made by Eric Liddell?
Humans Like to Complicate Things
"Finding God's will for your life" is a predominant theme in many churches. It's even taught that because Jeremiah 17:9 exists, "The heart is deceitful above all things and beyond cure. Who can understand it?" anything you desire may be tainted by your evil, sin-filled heart.
Many teachers say that living a Holy, set-apart life is what opens you to the understanding of God's will. They say holiness is the key to God revealing His will. Through Holy living, we shun sin and the appearance of evil. They also believe that by allowing sin into your life you can miss God's will.
Growing up in church, the illustration I remember most vividly is my children's pastor walking along the stage and accidentally bumping into a chair. This, we were told, is how we find God's will. We just bump into it — if we are doing all the things good Christians are supposed to do. It is the "if" that is the problem here.
We all want someone to tell us what to do, it is easier that way. Having a road map, which gives us the planned stops and detour alerts is optimal, yet life does not come with a travel guide.
Even what should be the most basic concept that a child understands, the Gospel of Christ, humankind has messed up by adding to it and requiring layers of doctrine to secure Salvation.
I am here to tell you; my God is so powerful that nothing will stop His plan. My God is so amazing that even a donkey spoke actual words and pigs took a flying leap off a cliff.
God does not need me to accomplish His purpose on the Earth. I cannot mess up His plan. Sure, I might initiate one of those detours, but the journey will always be completed.
Remember this: It's not up to you to make sure you are doing all the things that assure God's will is going to happen. This will do nothing but frustrate, exhaust, and keep you self-focused. Finding God's will does not have to be complicated.
But once again, humans have tried to make a camel fit through the eye of a needle. (No, not the ancient city gate, an actual needle.) The burden placed on the shoulders of mankind has been great and it is a weight we should not carry.
During a season of my life when I was stepping out by faith and entering new territory, I had an epiphany one day — God's will is not something you do, it is something you become. This is where Psalm 37:4 again, proved true, "Delight yourself in the LORD and he will give you the desires of your heart."
Indoctrinated with the belief I had to do all the right things, the Holy things, the pure and set apart things, the list of dos and don'ts that kept me unspotted from the world (which translated meant, I had to work continually to please God) I never understood the simplest element — God loves me. That is it. I am loved — period.
When a ministry is focused on teaching people all the things to do and not do — they miss out on a very important piece of human psychology and, God's heart. You see, change does not come because of outward obedience and conformity. Change comes because of love.
Live a Gospel-Centered Life
Instead of being concerned with what you should do, focus on who you should be. Following your passion is bogus. Passions change. But following your purpose, that brings fulfillment, and may well include many passions over a lifetime.
Scripture is full of recommendations for our lives — how we should treat people and behave is shown in the Beatitudes and the Golden Rule, to name a few. Might these apply to the decision you are about to make? Look at the behavior and actions of Christ Himself. How did Jesus set the example for us?
No matter where you go, what you do, where you live, or what title you hold — as a Christ-follower — your first goal should be your primary life purpose, to live out the Gospel of Jesus.
It is one of the things we know for sure is God's will. Just look at 1 Timothy 2:3-4, "This is good, and pleases God our Savior, who wants all people to be saved and to come to a knowledge of the truth."
Photo Credit: ©iStock/Getty Images Plus/Olivier Le Moal
---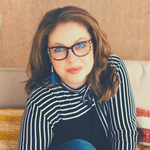 Rebekah Drumsta's work has been globally reaching by serving with various nonprofits and organizations. Her background is diverse including educational and online content development, event coordinating, international relations, and public speaking. Currently, Rebekah delights in being a homeschool mom and Life Coach. She serves as Director of PR for an international non-profit while also hosting her personal blog, RebekahDrumsta.com which focuses on recovery after religious trauma and spiritual abuse. Rebekah holds a BA in Urban Ministry and Family Crisis with a Christian Counseling Minor, an MA in Religious Education, and is a Certified Professional Life Coach. She has made appearances on and consulted with sources including BBC, NBC, ABC, The Daily Telegraph, and a variety of other platforms.