Have you ever failed at something?
Failure has a way of bringing us face-to-face with our problems. It gives us a chance and a choice to either get back up and fight, to stay down in apathy, or to run away in fear.
Walt Disney is one of the most well-known names in the world because of his success in the media and entertainment industry. But what most people do not know is that he actually failed at business early on and even went bankrupt several times.
In response to his failures, Walt Disney reportedly said: "You may not realize it when it happens, but a kick in the teeth may be the best thing in the world for you."
Our Failures in God's Eyes
While we are all familiar with our own mistakes and the repercussions from them, a good question to consider is: Does God see our failures?
And the answer is… yes! Our salvation changes our nature, but it does not blind God from the reality of who we are and what we do as if we have "pulled the wool over" on God's eyes.
For unbelievers, God not only sees their failures and sins but will judge them accordingly because he is just (Psalm 94).
On the other hand, while God does observe a Christian's failures (even their sinful failures), he looks at them differently than he did before they were saved.
That is because when we are saved, we are "justified by [God's] grace as a gift, through the redemption that is in Christ Jesus" (Romans 3:24, ESV).
To be justified does not mean "just as if we have not sinned," it means that God declares us righteous and holy despite our sins, mistakes, and failures.
While we may still receive the natural consequences for our sins and reap what we sow (such as getting a speeding ticket for speeding), God "releases" us from the legal penalties of our sins and entitles us to the positive benefits of the righteousness of Christ as free men and women.
Even better, while God does still "see" our failures because he is all-knowing, he actively uses them for our good and his glory (because he is all-powerful!).
God has a way of taking our successes as well as our disasters and making something "good" out of them (Romans 8:28). This is important to understand because we all actually learn more in life from our failures than we do our successes!
Scripture (especially the Old Testament) is full of relatable stories that illustrate these truths so well. For example, there is a man named Joshua in the Old Testament book (that is conveniently named after him) that royally messed up, although, most people know him for his great faith and even greater victories.
Joshua had everything going for him. His mentor was the legendary prophet Moses, he was the leader of the Israelites, and he had seen and heard God do some amazing things through him (such as knocking the walls of Jericho down).
But one time, as Joshua was basking in yet another victory, he forgot to pray and ask God for counsel before making a big decision (Joshua 9).
As a result, not only did Joshua fail himself, but he failed the people he was trying to lead by putting their lives in danger and losing their respect for him.
If you have ever made a big mistake in leadership, you know that the public shame and breach of trust is often the hardest part to deal with.
Joshua's lack of good judgment and failure to walk in God's plan ended up in an impossibly difficult battle with multiple enemies teaming up against his people.
But because God is a God of second chances (and third, and fourth, etc.) and he loves to show up when we need him the most, God says to Joshua:
Do not fear them, for I have given them into your hands. Not a man of them shall stand before you (Joshua 10:8, ESV).
And that is exactly what happened!
God kept his promise and came through for the Israelites by helping them win their battle in a miraculous way (by sending down hailstones on the enemy and causing the sun to hang in the sky for longer than it was supposed to so they could keep fighting!).
Through the experience, Joshua learned several valuable lessons. He learned that:
He needed to always seek God before making a big decision;
When he is walking in God's will, there is nothing to fear;
Recovering from failure is always an uphill (but worthwhile) climb;
God can take even the most broken situations (whether it is our fault or not) and make something good out of it.
As we read Joshua's story, none of us can look down on him too hard because every one of us is one or two decisions away from destroying things in our life, also.
Our Failures and the Love of Christ
Left to ourselves, we all tend to be selfish, wayward, lustful, hypocritical, and prone to failure. The phrase, "I would never do that" is probably one of the most inaccurate statements we could make!
The reality is that we could do that (whatever it is) apart from the grace of God, the Holy Spirit's conviction, and accountability from others in our life.
But even when we do mess up in little, everyday decisions as well as big, life-defining ones, we are never too far gone that God cannot use our story for his glory.
If the Creator has the ability to pause the rotation of the earth as he did for Joshua, then certainly he can work in and through our situations, no matter how dire they are.
One of the wonderful results of being a Christian is that we have a Heavenly Father who loves and cares for his people so much that he will step into our failures to do what only he can do to save his people and demonstrate his ability.
In fact, he already did. About 2,000 years ago, the Son of God defied all the rules to set aside the privileges of his deity:
Be born as a human to a virgin woman — fulfill hundreds of prophecies;
Perform unthinkable miracles — live a sinless life;
Die on a cross to take the sins and failures of the world on his shoulders;
Rise back up from the dead — do more amazing things;
Elevate himself out of our atmosphere into Heaven to reclaim his throne at the right hand of his Father.
There has been no act of love like it before or since.
Whether we are talking about Joshua's story or your story, all are truly about the goodness and graciousness of God to step in and help his children — whom he loves — that have failed so many times, yet still cry out desperately for his help.
God can take our mess and turn it into a masterpiece:
He can take our mistakes and make something amazing.
He can our losses and turn them into wins.
He can take our failures and bring victories.
He can take our ashes and turn them into things of beauty.
So, what failures do you have in your life? What past choices shroud you in shame?
Because of the Gospel of Jesus Christ, no one is too far gone, no failure is too large, and no problem is too hard that the resurrection power of Jesus Christ cannot pull us out or pull us through.
Jesus defeated death, hell, and the grave, and as Colossians 2:15 says that he "disarmed the rulers and authorities and put them to open shame, by triumphing over them in him."
Let us not allow our enemy to make us think that how we messed up last week is too big for God to handle today.
Without God, victory is impossible. With God, victory is assured.
For everyone who has been born of God overcomes the world. And this is the victory that has overcome the world — our faith. Who is it that overcomes the world except the one who believes that Jesus is the Son of God? (1 John 5:4-5).
Photo Credit: ©SparrowStock
---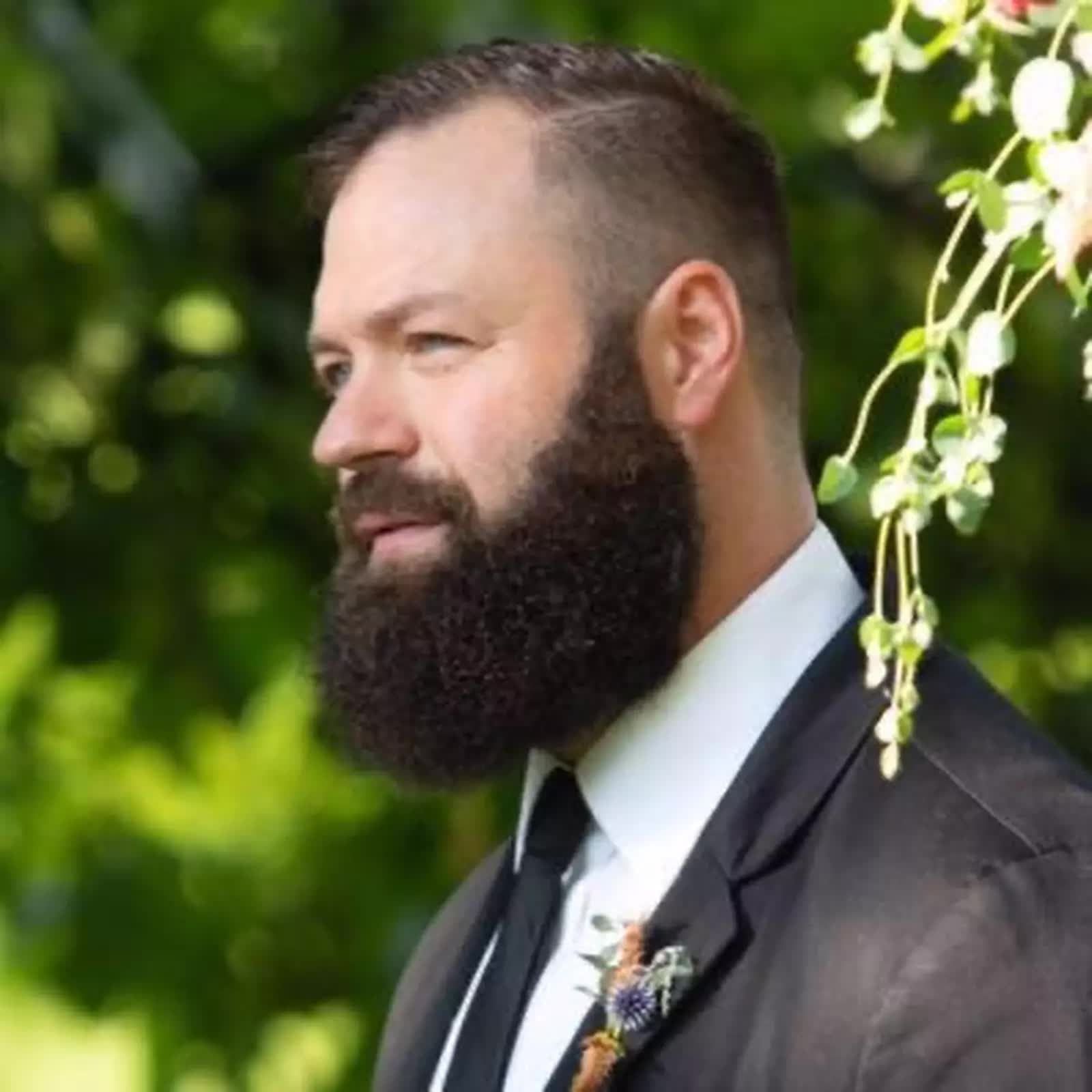 Robert Hampshire is a pastor, teacher, writer, and leader. He has been married to Rebecca since 2008 and has three children, Brooklyn, Bryson, and Abram. Robert attended North Greenville University in South Carolina for his undergraduate and Liberty University in Virginia for his Masters. He has served in a variety of roles as a worship pastor, youth pastor, family pastor, church planter, and now Pastor of Worship and Discipleship at Cheraw First Baptist Church in South Carolina. He furthers his ministry through his blog site, Faithful Thinking, and his YouTube channel. His life goal is to serve God and His Church by reaching the lost with the gospel, making devoted disciples, equipping and empowering others to go further in their faith and calling, and leading a culture of multiplication for the glory of God. Find out more about him here.