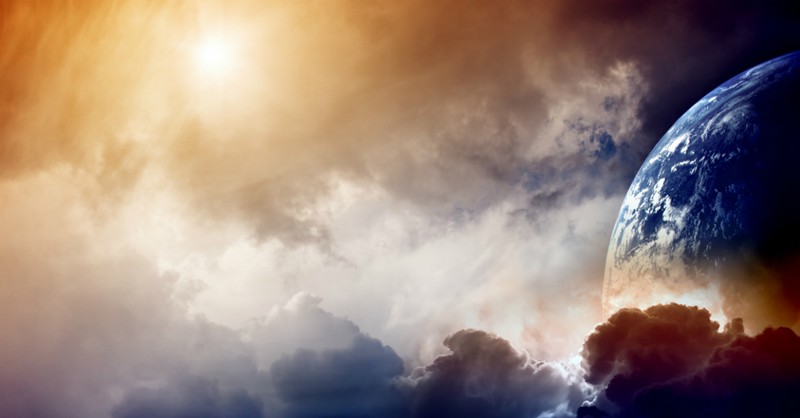 "And we know that in all things God works for the good of those who love him, who have been called according to his purpose" (Romans 8:28).
Paul, in Romans, spends considerable time talking about the nature of sin (Romans 1-3). He also talks about justification by faith alone (chapters 4-5). Additionally, he helps Christians understand their new identity in Christ, growth in grace, and glorification (Romans 6-8), the sovereignty of God (chapters 9-11), and then ends with practical application meant to help Christians live before the face of God (Romans 12-16).
Romans 8:28-30 is considered "the golden chain of salvation," a beautiful description of biblical truth concerning the Lord's activity in the life of the Christian. After these verses in Romans 8:31-39, Paul beautifully articulates the security of the Christian.
God's Will for His People
While it's crucial we understand the context and aim of the book of Romans to get a good handle on why it was written, we will spend our brief time in this article answering the questions, "What is the meaning of Romans 8:28, and does God really work all things for good?" To answer this question and understand what Paul teaches in Romans 8:28, we must consider the hidden and revealed will of the Lord by looking at Deuteronomy 29:29.
Deuteronomy 29:29 declares that the Lord has two wills, one hidden and one revealed. When I speak of the Lord having "two wills," I do not mean that the Lord is divided within Himself. The Lord has revealed Himself as self-existent and unchangeable (Isaiah 43:10; 44:6,8) in a unity of three distinct persons, Father, Son, and Holy Spirit with each person distinct from the other yet identical in essence.
All this means is God is neither conflicted, nor divided, but exists outside of our time and space as infinite, majestic, holy, and entirely beyond what our finite minds can fully grasp apart from His revealed Word.
1. Hidden will of God. The hidden will of God is known as His decretive will and includes all the Lord has ordained. The decretive will of God establishes every event in history, including all the thoughts and hidden intentions of every person. It's essential to understand that while the Lord works out everything according to the counsel of His sovereign will (Ephesians 1:11), not everything God ordains in His hidden will is necessarily pleasing to Himself.
For example, God hates evil, but He sovereignly turns what was meant for evil around for the good of His people (Genesis 50:20) to achieve a greater good that pleases Him, namely, the growth of His people in the grace of the Lord Jesus (Romans 8:28).
2. Revealed will of God. The revealed will of God is known as the prescriptive will, which describes what the Lord God finds pleasing. For example, when the Scriptures teach Christians about the will of the Lord in Ephesians 5:17 and 1 Thessalonians 4:13, Paul has the prescriptive will of God in mind.
History Belongs to God and Testifies to His Revealed Character
Finite creatures can't know the hidden will of God when they are going through very challenging situations. You and I can only look back in history and know only part of what the Lord's hidden will was and only know it because God's decretive will always come to pass. Whatever happens in history manifests itself in real-time and space because God ordained it in His sovereign but hidden will.
Christians are not to seek out the hidden will of God. Instead, the people of God are to live by what has been revealed in the 66 books, which constitute the inspired, inerrant, sufficient, clear, and authoritative word of God. To that end, Christians are to obey the commandments of God by the grace of God to honor, please, and worship the Lord God in every facet and stage of life.
By understanding the difference between the hidden will of God and the revealed will of God, we can now answer the question posed at the beginning of this article.
History is not moving willy-nilly towards no end. Behind history is the God of the Bible who sovereignly is orchestrating good for His people in painful situations turning what was meant for evil around for the good of His people and His glory (Genesis 50:20) so they will grow to be more like Jesus Christ (Romans 8:28).
Christians do not need to worry about the hidden will of God, we cannot know it anyway, which is why we can trust God at His revealed Word.
Romans 8:28 and the Christian Life
Rather than causing anxiety about what will happen or what might happen in our lives, as is often the case for many Christians, these truths should comfort the people of God. Christians have real peace because of Christ alone (Romans 5:1-5) and can know peace in experience and practice in their daily lives (Philippians 4:6-8), so they can grow to be like Christ (Romans 8:28).
Christians can know that the God who has revealed Himself in His Word is also the same one who is unchanging (Hebrews 13:5; 13:8) and therefore can rejoice in Him (Philippians 4:4) because Christ alone is sufficient (Philippians 4:13).
Christ, the Lord of peace who alone is entirely righteous, the Rock of Refuge (Psalm 18:2), and very present helper in time of need (Psalm 46:1) for the people of God also summons God's people to the throne of grace to find help in their time of need from their High Priest, Jesus Christ (Hebrews 4:16-18).
In matters of decisions, for example, if presented with the option of moving to a new city or in looking for a new house, Christians are free to choose without worry and fear if they are displeasing the Lord. Rather than restricting the freedom of the people of God, these truths help Christians to know and enjoy the Lord who promises them rest (Matthew 11:28-30).
In particular, these truths help Christians understand the hidden will of God is not like a parent withholding something from their child for their good for a time. Instead, these truths help the people of God understand we would not be able to understand those things the Lord has chosen to keep hidden from His people.
The Lord's hidden will is not meant to be punitive towards His finite creatures but testifies to His infinite goodness, mercy, and grace to His people in purposefully revealing His character in His Word to His creation.
The hidden will of God should cause the people of God not to question or doubt God but to have a deeper love, confidence, and faith in the revealed and faithful character of God in the word of God. Such growing confidence in the revealed character of God can only lead to a greater genuine desire among His people to obey the Word, not to be hearers only but also doers of His Word by the grace of God (James 1:22).
---
Dave Jenkins is the Executive Director of Servants of Grace Ministries, the Executive Editor of Theology for Life Magazine, and the Host of the Equipping You in Grace Podcast. He received his MAR and M.Div. through Liberty Baptist Theological Seminary. You can follow him on Twitter at @davejjenkins, find him on Facebook at Dave Jenkins SOG, Instagram, or read more of his writing at Servants of Grace. When Dave isn't busy with ministry, he loves spending time with his wife, Sarah, reading the latest from Christian publishers, the Reformers, and the Puritans, playing golf, watching movies, sports, and spending time with his family.
Photo Credit: Getty