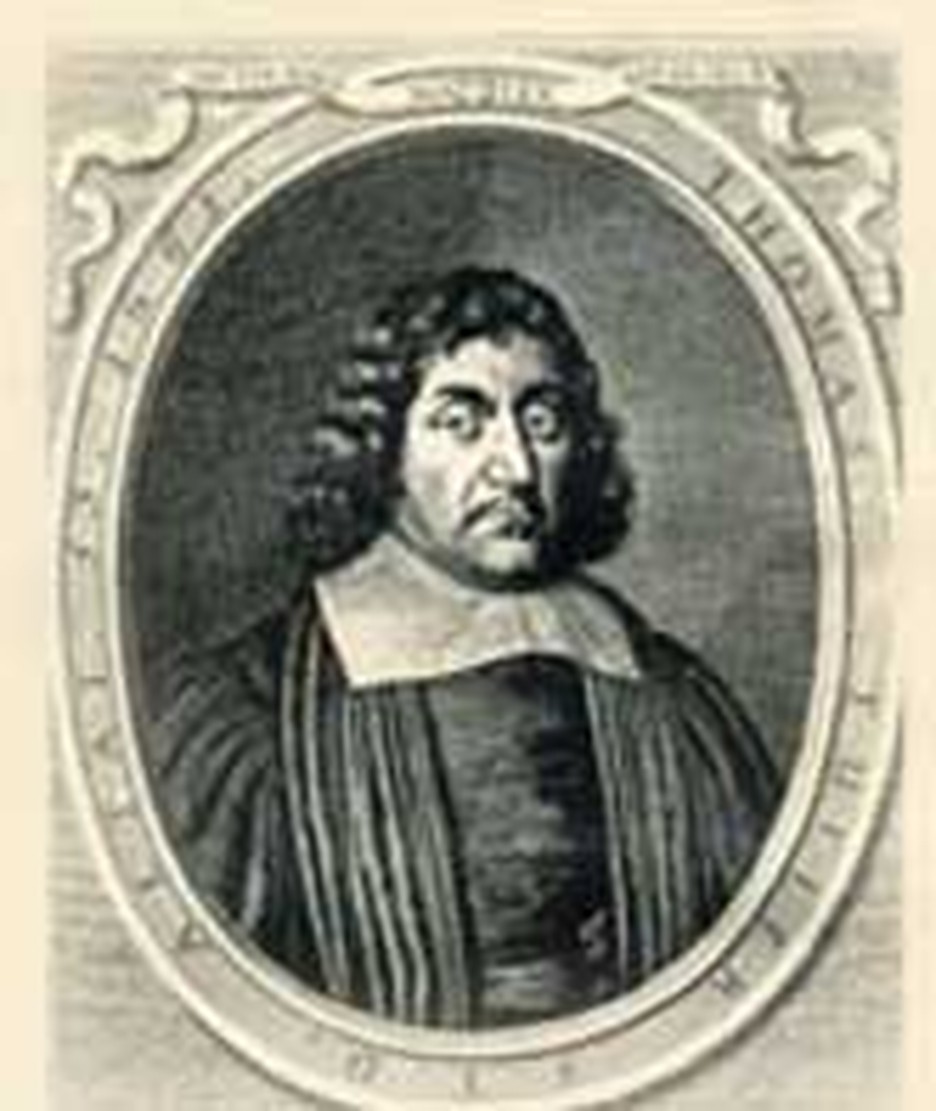 Thomas Fuller, a popular preacher of 17th century England, once said "...God's children are immortal while their Father has anything for them to do on earth." Evidently God ran out of things for Thomas to do on this day, August 16, 1661, for that is when the witty preacher-historian died. His death at Covent Garden was probably from typhus and undoubtedly hastened by the large amount of blood which was drawn from him because of the mistaken methods of the day.
Fuller was one of the first men to make a living by writing, no mean feat, since he wrote during the tumultuous years of the English Civil War and the Restoration. He would later remark with some exaggeration "All that time I could not live to study, who did only study to live." In actuality, he got along well with men on both sides--loved by Charles I on the one hand and by some of the men who maneuvered Charles' death on the other.
A genuinely amiable man, Fuller took as his motto Paul's words to Timothy: "Let your moderation be known to all men: the Lord is at hand." Because of his moderation, fellow Royalists accused him of lukewarmness. In reply he asked, "Why should Peter fall out with Thomas, both being disciples to the same Lord and Master?" Although the Puritans imprisoned and questioned him, his good humor and clever replies won him quick release.
Fuller's fame rested chiefly on two books, A Church History of Britain and Worthies of England. These and other books were larded with pithy sayings: "Two things a man should never be angry at: what he can help, and what he cannot help;" or, "He that falls into sin is a man; that grieves at it, is a saint; that boasts of it, is a devil;" and "There are two kinds of people, those who do the work and those who take the credit. Try to be in the first group; there is less competition there."
The Cambridge History of English and American Literature sums up his character with the following words. "As a man, he seems to have been perfectly honest and sincere; a better Christian than most men on either side; not quite destitute, perhaps, of a certain innocent vanity and busybodiness; but without a drop of bad blood in his composition." Charles Lamb, Robert Southey and Samuel Taylor Coleridge regarded him highly in the 19th century.
Bibliography:
Recommended
Fuller, Thomas. Selections, with an introduction and notes by E. K. Broadus. Oxford: Clarendon Press, 1928.
__________ . Thomas Fuller 's The Holy State and the Profane State, edited by Maximilian Graff Walten. New York, Columbia University Press, 1938.
"Fuller, Thomas." Dictionary of National Biography. Edited by Leslie Stephen and Sidney Lee. London: Oxford University Press, 1921-1996.
"Fuller, Thomas." Encyclopedia Britannica. Britannica, 1911
Roberts, S. C. Thomas Fuller, a seventeenth-century worthy. Manchester University Press, 1953.
"Thomas Fuller." The Cambridge History of English and American Literature in 18 Volumes (1907 - 21). Volume VII. Cavalier and Puritan. http://www.bartleby.com/217/1010.html.
Various internet sites, especially those with quotations.
Last update June, 2007