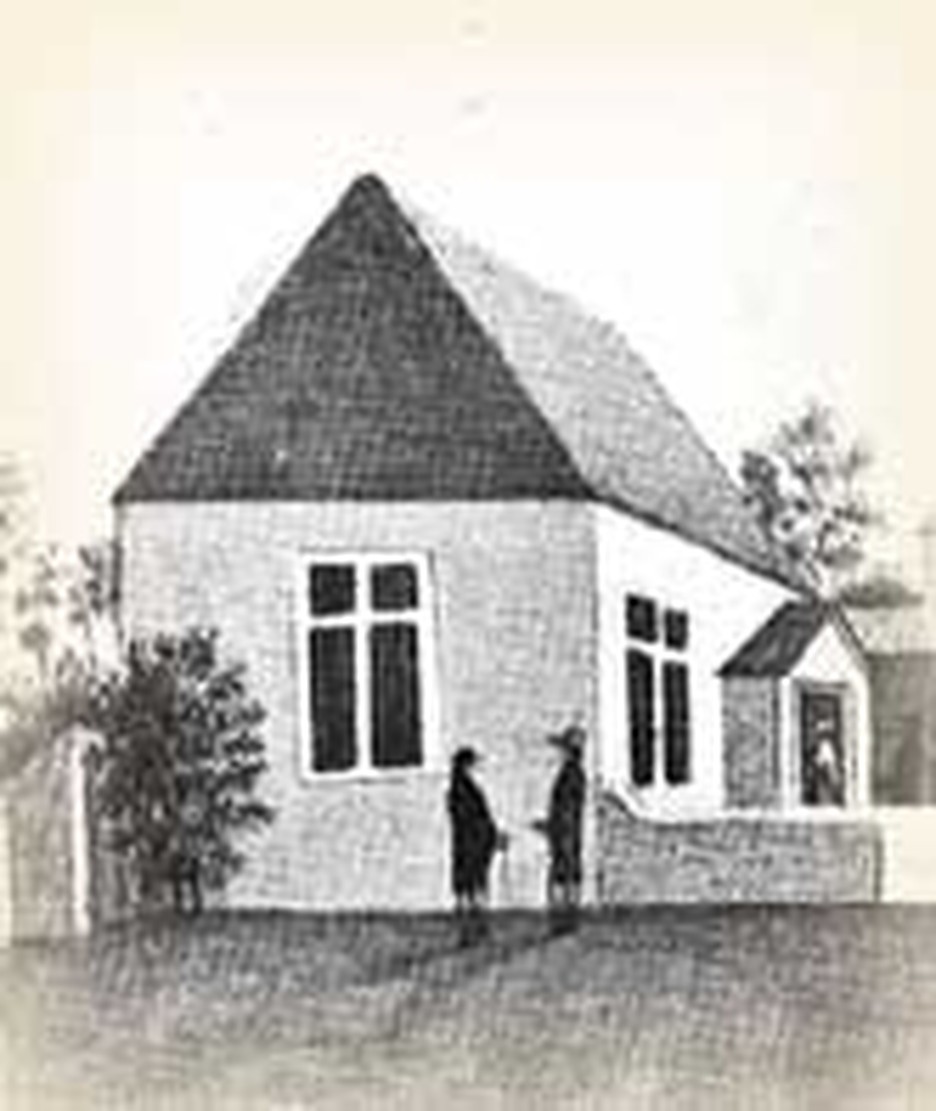 On this day, January 8, 1672, James Lancaster, a Quaker, found Elizabeth Hooton weak and struggling to breathe. This was somewhat surprising, for just the day before, the Quakeress had been to town, exhorting members of the Society of Friends.
James made his way upstairs and looked in on Elizabeth. "She was much swelled and I said, 'Let her have air.' And they opened the windows and opened her bodice; and then her breath came and she looked up and saw me, but could not speak. I said, 'Let us put her to bed lest she get cold, and we did and she looked upon me and I her; my life rose toward her and also her life answered mine with great joy betwixt us.
"And she said, 'It is well, James, thou art come;' and fastened her arms about me and said, 'Blessed be the Lord God that made us partakers of those heavenly mercies...' and more words to the like effect; and embraced me with a kiss and laid herself down and turned her self on her side and so her breath went weaker and weaker til it was gone from her and so she passed away as though she had been asleep; and none knew of her departure but as her breath was gone..."
With such peace, Elizabeth Hooton greeted death while on a mission of encouragement to Jamaica. Elizabeth had been George Fox's first convert (in 1647), and the first woman to become a Quaker preacher. She was close to fifty year old at the time. Foxe's words met a need in her. She was frustrated with the "dead" and compromising Baptist assembly she attended.
Soon afterward, Elizabeth felt a "call" from God to preach. She left her family and began to urge judgment and repentance across England. Because of her outspokenness, she soon found herself in prison. Indeed, she went to prison many times in her life. Other abuse followed her, too.
In Boston authorities took her a two-days walk into the Massachusetts forest and abandoned her there to starve. Although over sixty at the time, she survived, finding her way to Rhode Island.
In England, some cattle she owned were confiscated. She petitioned Charles II of England, and used the opportunity to preach at him. To rid himself of her, he gave her a letter saying she might settle anywhere she liked in Britain's American colonies. New England's authorities scorned the paper.
In fact, authorities at Cambridge, Massachusetts dealt even more harshly with the old woman than Boston had, whipping her through three towns in the middle of winter, before again abandoning her deep in the forest. Once again she survived and made her way back to England.
In Lincoln, she landed a three-month jail sentence for disturbing a congregation at worship. Quakers felt that most of what passed as worship was a facade. To warn souls, Elizabeth sometimes even donned sackcloth. "And it came upon me to get a coat of sackcloth, and it was plain to me how I should have it. So we made that coat, and the next morning, I were moved to go among them again at Whitehall, in sackcloth and ashes. And the people was much strucken--both men and women was strucken into silence."
Bibliography:
"Elizabeth Hooton." Dictionary of National Biography. Edited by Leslie Stephen and Sidney Lee. London: Oxford University Press, 1921 - 1996.
"First Woman Preacher." Quaker Women http://www.users.globalnet.co.uk/~helfrich/ 17th%20century%20pages/FirstWoman.html
Manners, Emily.< em>Elizabeth Hooton, First Quaker Woman Preacher. London: Headley Brothers, 1914.
Last updated June, 2007.