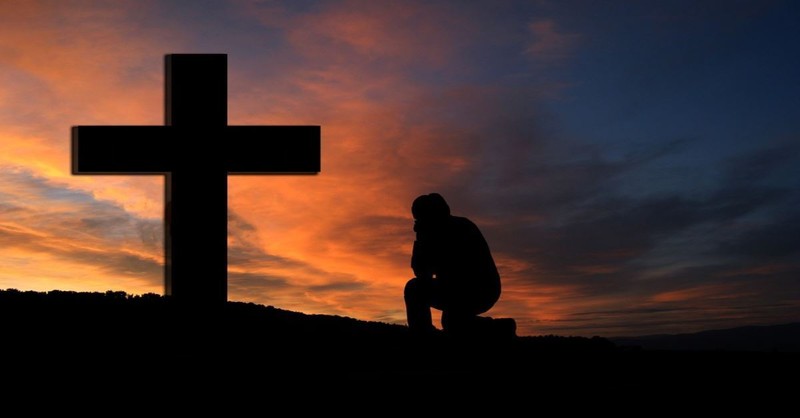 Before going further, it's important that we clearly understand what repentance really means. In the Old Testament, two Hebrew words help us understand repentance. The first is the word nacham, which means to turn around or to change the mind. The second is the word sub. It is used over 600 times in the Old Testament and is translated by such words as "turn," "return," "seek," "restore." You see it very often in phrases like "to turn to the Lord with all your heart."
When you come to the New Testament there is one word you need to know — the Greek word metanoia, which literally means "to change the mind." Repentance fundamentally means to change your mind about something. It has to do with the way you think about something. You've been thinking one way, but now you think the opposite way. That's repentance — the changing of the mind.
Let's suppose a man wants to learn how to parachute. So he goes to a parachute school and they show him how to rig up his gear, how to pull the rip cord, and how to land safely. Finally the day comes when they take him up in an airplane. He's scared to death but he's afraid to back out. The moment comes when he is to jump. He goes to the door of the airplane and sees the ground 7,000 feet below. His legs grow weak, he's about to throw up, and somebody behind him is trying to push him out of the airplane. At the last second he says, "No. I'm not going to do it." "Go ahead, you can do it," his instructor shouts. "I've changed my mind," he replies. "I'm not going to jump." And he doesn't. That man has repented. He's changed his mind in a decisive way. That story illustrates how repentance works. Repentance is a change in the way I think that leads to change in the way I live. When you really change your mind about something, it's going to change the way you think about it, talk about it, feel about it, and act about it. I'm suggesting that true repentance is more than just a mental game. Repentance is a decisive change in direction. It's a change of mind that leads to a change of thinking that leads to a change of attitude that leads to a change of feeling that leads to a change of values that leads to a change in the way you live.
Excerpt from Repent! The Forgotten Doctrine of Salvation by Ray Pritchard
What does it mean to Repent?
Repent!
I meet so many people today who are scared of that word. In fact, they're so scared of it that they avoid using it altogether! Yet, very few actually understand what that little word means.
You may be surprised to learn the word repent in the Greek New Testament simply means to turn around. It was a military term that described a soldier marching in one direction and then doing an about-face. And when it's used in a spiritual sense, it means to change your mind.
So really, repent is a perfect description of what happens when you come to Christ. You no longer reject Christ, but now you believe that Jesus Christ is the Son of the living God. You do a spiritual about-face, which in turn changes everything.
And not only do you change your mind about Christ, but you change your mind about sin as well as you discover what it really means to honor God. You realize that it's no longer about performance. It's about a heart attitude that confesses Christ and seeks to honor Him in every aspect of life!
So should you be afraid of the word repent? No! Instead, embrace the idea of doing a spiritual about-face, turning to Christ and away from sin in your life!
Taken from "What Does it Mean to 'Repent'?" from Power Point Ministries (used by permission).
Repentance before Salvation
When Peter preached the truth about Jesus Christ in Acts chapter two, he left thousands of listeners wondering what they should do next.
The apostle's response in verse 38 is simple. He says, "Repent, and each of you be baptized in the name of Jesus Christ for the forgiveness of your sins." As a result, 3,000 people were added to their numbers that day.
Is this the message of most churches today? Does it seem strange that Peter said "repent" instead of "believe"? Actually, Scripture often uses these concepts together. Repentance and faith are two sides of the same coin. Both are essential for salvation and each is dependent upon the other.
But, in terms of salvation, you can't separate faith and repentance. To be saved, you must place faith in Christ for the forgiveness of sins. That decision requires a change of mind, or repentance, about your way of life. Both happen at the same time.
Yet, many people mistakenly believe they must repent before they can make a faith decision for Jesus. Repentance doesn't mean we must completely change our ways and "clean ourselves up" so we can then receive Christ as Lord. There should actually be no delay or separation between repentance and faith.
If you're holding off on a decision for Christ until you think you're "ready" or "worthy," then you're waiting in vain. Jesus is ready to receive you right now. Only as a child of God will you find the power - His power - to truly become the person He created you to be.
Excerpt from Repentance before Salvation? by Charles Stanley