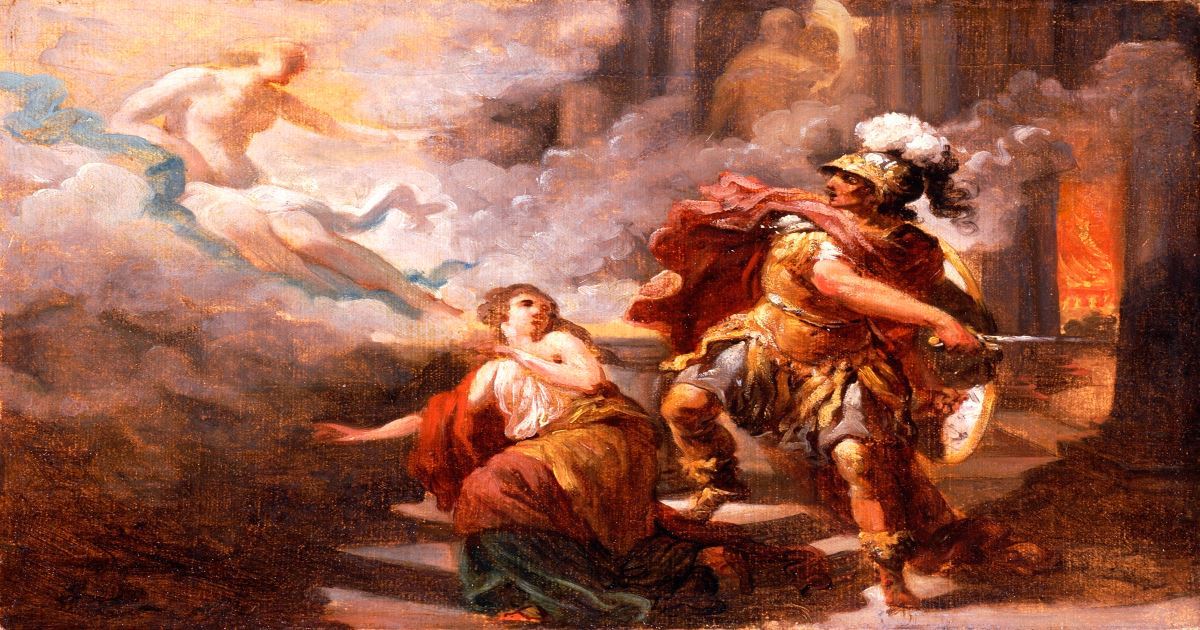 According to the Bible, wrath is synonymous with anger as stated in Proverbs 15:1, "A gentle answer turns away wrath, but a harsh word stirs up anger." Wrath is known as one of the deadly sins, but what makes it such a dangerous transgression? Let's explore the meaning of wrath to better understand why it is condemned by the teachings of Christianity.
Meaning of Wrath
Wrath can be summarized as strong vengeful hatred or resentment. The warnings of wrath in Christianity arise from the consequences of vengeance in human relations. We can become consumed by rage and revenge to the point of acting irrationally and immorally. This is the wickedness of wrath and why it is included as a deadly sin.
In the Summa Theologiae, Medieval scholar Thomas Aquinas declared Anger is "the name of a passion. A passion of the sensitive appetite is good in so far as it is regulated by reason, whereas it is evil if it set the order of reason aside."
Because humans are flawed creatures, there will be times that we are mistreated by others in our life. While it is a natural reaction to be angered by this, we must stay vigilant to not become a slave to our emotion and instead respond in a rational manner as God commands. Let us recognize that God will judge all and serve justice upon those who trespass against us. Let the wrath of God serve retribution as Romans 12:19 states, "Do not take revenge, my dear friends, but leave room for God's wrath, for it is written: "It is mine to avenge; I will repay," says the Lord."
Heed the words of the Lord's Prayer, "forgive us our trespasses, as we forgive those who trespass against us; and lead us not into temptation, but deliver us from evil."
Bible Verses about Wrath
So if wrath is a sin, then what is the wrath of God?
Wrath of God
The meaning of the "Wrath of God" can be found in Baker's Dictionary of Biblical Theology:
God is holy; he totally and completely distances himself from sin, evil, corruption, and the resultant filth and guilt. He maintains his purity and rejects, fights against, and destroys that which would offend, attack, or undo his holiness and love. Hence, God's anger and wrath must always be seen in relation to his maintaining and defending his attributes of love and holiness, as well as his righteousness and justice. The emotion or passion that moves God to this maintaining and defending is expressed by the terms "displeasure, " "indignation, " "anger, " and "wrath." A consequence of his wrath is vengeance, punishment, and death.
The wrath of God has been revealed throughout the entire history of humanity. It was implied when Adam was warned he would die if he disbelieved and disobeyed God ( Gen 2:17 ) and when he revealed that Satan's head would be crushed ( Gen 3:15 ) because God's loving character, will, and purposes were challenged by Satan and Adam and Eve. God revealed the execution of his wrath when he drove Adam and Eve from Paradise ( Gen 3:24-25 ). God revealed his displeasure when, placing a curse on Cain, he banished him ( Gen 4:11 ). When he destroyed the cosmos by the flood God demonstrated the results of his grief and wrath with his image-bearers (Gen. 6-8).
Article Image from Wikipedia