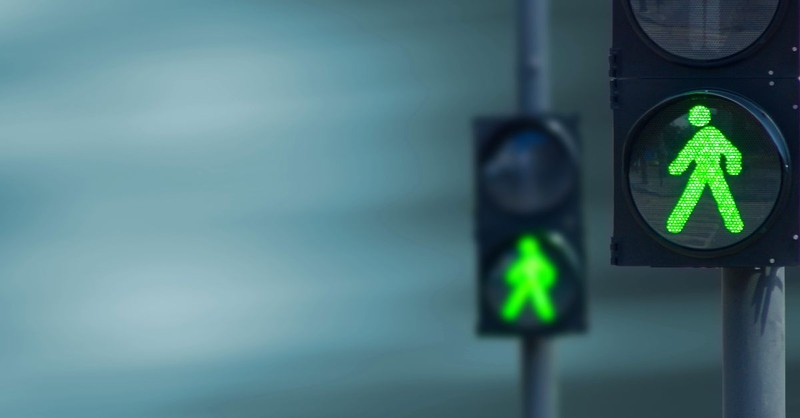 What did Jesus mean when he said that he was glorified in those that followed him? The glory of God's wonder is the disclosure of God's presence and character. The lives of the disciples uncover the character of Jesus, and how he is available through them to the world.
Is the presence and character of Jesus shown through our lives and how we live? (John 17:26, 15:15, 16:50; 1 John 5:19; Romans 8:29-30; Ephesians 3:21).
What Is the Call of Salvation?
Jesus is asking the Father that the disciples would be joined unanimously and love as the Father, Son, and Holy Spirit are joined together, the most grounded of all associations (John 17:21-23, 10:30; Romans 12:4-5; Galatians 3:28).
Joy is a typical subject in Christ's lessons. He wants us to be cheerful (John 15:11; 16:24; 16:33). The way to unfathomable bliss is living in close contact with Jesus, the wellspring of all joy.
At the point when we do stay in close contact with Christ, we will encounter the security and care of God, and see the triumph that God brings through any situation, even if it appears that defeat is imminent (John 6:39; 10:28; 15:11; Hebrews 2:13; 1 John 2:19).
The world detests Christians since the values of Christians vary from the world's values. Since the believers of Christ do not associate with the world by participating in their wrongdoing, they are the living allegations against the shameless immorality of the world (John 15:19; 1 John 3:13).
A believer of Christ becomes blessed (put aside for hallowed use, purged, and made sacred) through accepting and following the Word of God (Hebrews 4:12). The person in question has as of now acknowledged pardoning (forgiveness) through the sacrificial death, burial, and resurrection of Christ.
Such a high priest truly meets our need — one who is holy, blameless, pure, set apart from sinners, exalted above the heavens. Unlike the other high priests, he does not need to offer sacrifices day after day, first for his own sins, and then for the sins of the people. He sacrificed for their sins once for all when he offered himself (Hebrews 7:26-27).
In any case, the day-by-day use of God's Word purifying affects our minds and hearts. It calls attention to sin, propels us to confess and repent, restores our relationship with Christ, and guides us back to the correct way (1 John 5:18; John 15:3).
What Does it Mean to Be in the World but Not of the World?
Jesus did not request that God remove the believers from the world, however, that for God to utilize them in the world. Since Jesus sends us into the world, we ought to do whatever it takes not to escape from the world or stay away from associations with non-Christians.
We are called to be salt and light (Matthew 5:13-16), and we are to accomplish the work God has sent us to do.
In John 20:21, Jesus sets the course with the Father. He told the disciples that God had authorized him to do his work. He has now passed this work of spreading the gospel of salvation all throughout the world, over to his disciples.
We need to remember that whatever God has requested that we do, that the power to do the work comes from God, and that Jesus has shown us by his words and his actions, how to achieve the work that he has given us. As the Father has sent Jesus, Jesus now sends his followers.
In Matthew 28:18-20, Jesus left the disciples with these final instructions. They were under his authorization to make more disciples. They were to baptize and help them to submit to him, and that he would always be with them.
While in past missions, Jesus had sent the disciples just to the Jews (Matthew 10:5-6), their main goal from this point forward would be to go around the world. Jesus is the Lord of the earth, and he died for the transgressions of the people from all countries (Luke 24:47).
We are to go whether it is nearby or to another nation. We are to teach and preach to all that will listen and make more disciples. It is anything but a choice. It is a command to all who call Jesus "Lord and Savior."
We are not all evangelists, but rather that we have all been given gifts that we can use in assisting with accomplishing the Great Commission. As we submit to God, we have solace in knowing that Jesus is consistent with us no matter where we go.
Jesus' words avow the truth of the Trinity. He did not say to baptize them into the names of, yet he said to baptize them into the name of the Father, Son, and Holy Ghost.
The disciples were to baptize others who believed because this was an outward sign of an inward change that a person was now joined with Jesus Christ in his passing to the sin of this world and to the resurrection to new life.
Submersion shows that a person is submitting to Christ. That person is displaying a willingness to live in the way God directs, and that it is distinguishing proof of the association with the covenant people of God (Acts 2:38,41,42).
Why Does This Matter?
How is Jesus presently with us today? Jesus was physically with the disciples until he rose up to heaven, and afterward profoundly through the Holy Spirit (Acts 1:4). The Holy Spirit would be the presence of Jesus that would never depart from them (John 14:26). Jesus is continually with us today through the Holy Spirit.
We cannot be sent out into the world unless we have been saved. "For all have sinned, and come short of the glory of God" (Romans 3:23). To be saved from sin is to acknowledge that Jesus Christ is the Son of God (Acts 8:37), and to confess and believe in our hearts that Christ died for our sins and that he rose from the grave.
If you declare with your mouth, "Jesus is Lord," and believe in your heart that God raised him from the dead, you will be saved. For it is with your heart that you believe and are justified, and it is with your mouth that you profess your faith and are saved (Romans 10:9-10).
We have been conveyed into the world to give testimony of the Lord, Jesus Christ. We are to be identified with Christ in this world as Christ has identified himself with us. We are to go into all the world and preach the gospel. "He said to them, 'Go into all the world and preach the gospel to all creation'" (Mark 16:15).
As Christians, believers in Jesus Christ, we are to do our part in sharing the Gospel of Christ wherever we may go. That is being "from saved to sent."
For further reading:
What Did Jesus Mean to 'Go and Make Disciples'?
Why Should We Not Be Conformed to This World?
Are We Transformed by Our Salvation or Resistant to It?
Does Salvation Affect More Than Just Eternity?
How Are the Sanctified Different? (1 Thessalonians 5:22-28)
Photo Credit: ©iStock/Getty Images Plus/cooperr007
---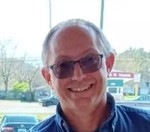 Chris Swanson answered the call into the ministry over 20 years ago. He has served as a Sunday School teacher, a youth director along with his wife, a music director, an associate pastor, and an interim pastor. He is a retired Navy Chief Hospital Corpsman with over 30 years of combined active and reserve service.