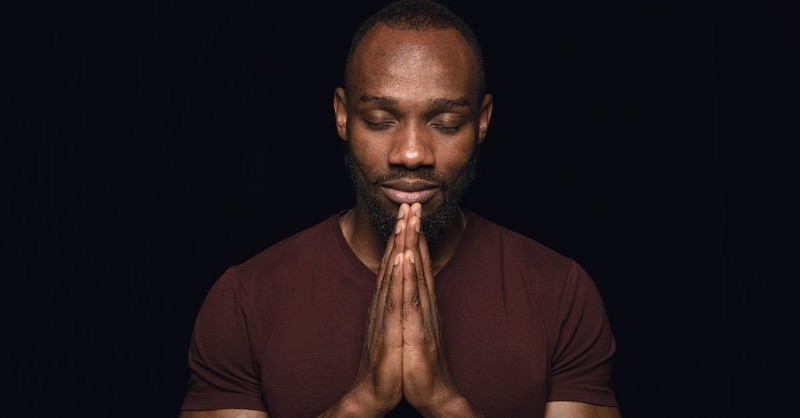 To answer the question, we need to look at the definition of the word sanctified. According to the Merriam-Webster online dictionary, sanctified is the past tense form of the word sanctify, to free from moral guilt or blemish especially ceremonially; to make holy through prayers or ritual.
Sanctify is to be set apart to a sacred purpose or to religious use (consecrate); to free from sin (purify); to impart or impute sacredness, inviolability, or respect to, to give moral or social sanction to; to make productive of holiness or piety (Deuteronomy 5:12).
Sanctification is an act of sanctifying; the state of being sanctified, or the of growing in divine grace as a result of Christian commitment after baptism.
Who Are the Sanctified?
Then "who are the sanctified?" must be determined before we can delve into "the how" the sanctified are different. God is the wellspring of our relationship with Christ (1 Corinthians 1:30). That relationship is alive and personal.
Our identifying with Christ and our association with him brings about our having God's insight (Colossians 2:3), having a right position with God (2 Corinthians 5:21), being sacred (1 Thessalonians 4:3-7), and having the punishment for our transgressions paid for by Jesus (Mark 10:45).
To be sanctified, one must first realize that he or she is a sinner (Romans 3:23, 6:23), understand and accept what God has done for them (John 3:16-17), call upon Christ, and accept him as his or her personal Lord and Savior (Acts 16:30-31; Romans 10:9-13).
Reject any kind of evil (1 Thessalonians 5:22).
As Christians, we cannot keep away from all evil since we live in a wicked world. We can, nonetheless, ensure that we do not give evil traction by abstaining from any enticing circumstances and by focusing on complying with God. That means we are to keep our eyes focused on God and obey his Word.
May God himself, the God of peace, sanctify you through and through. May your whole spirit, soul and body be kept blameless at the coming of our Lord Jesus Christ. The one who calls you is faithful, and he will do it (1 Thessalonians 5:23).
A great many people consider the three parts of each person's life elements as body, soul, and spirit. However, Paul switches this request, giving the most noteworthy need to the spirit and the least need to the body.
The spirit associates us to God and empowers us to venerate God and to partnership with Him. The soul is the seat of feelings (our emotions) and makes us aware of our being. The body associates us with the environment around us.
We should be kept impeccable by God in our love of Him and in our partnership with Him. We should be liberated from any allegation in our internal being and in our social connections.
Our spirit, soul, and body are not particular pieces of ourselves. This articulation is Paul's method of saying that God should be associated with each part of our lives.
It is not right to imagine that we can isolate our spiritual day-to-day routines from each and every part of our lives, or that submitting to God just in some ethereal feeling of living for him only one day every week. Christ should control all of our being, in addition to the religious part.
We ought not to become sluggish and careless just because Christ has not returned yet. All things being equal, our lives should communicate our excitement as we wait for his return. We should ask ourselves what it is that we should be doing when Christ does return and if we are actually doing it (2 Peter 3:14).
The one who calls you is faithful, and he will do it (1 Thessalonians 5:24).
Paul ensured the Corinthian Christians that God would count them liberated from transgression (blameless) when Christ returns (Ephesians 1:7-10).
This assurance was not a direct result of their extraordinary gifts or of their performance, but of what Jesus Christ achieved through his death and resurrection.
All who comply with God's Word will be viewed as liberated from transgression when Jesus Christ returns (1 Thessalonians 3:13, Hebrews 9:28); and God is dependable, he does what he says he will do (1 Corinthians 1:7-9).
We Are No Longer Bound to Sin
Paul continually instructed that salvation starts and finishes with God. We can never be saved by our own legitimacy or merit. We must acknowledge God's endowment of salvation (Ephesians 1:4).
There is no other alternative way to obtain a pardon from our sin and transgressions. Paul is empowering the believers by advising them that they have been chosen (2 Thessalonians 2:13).
A Christian becomes purified (put aside for hallowed use, purged, and made holy) through accepting and complying with the Word of God (Hebrews 4:12). That individual has effectively acknowledged absolution through the sacrificial death and resurrection of Christ (Hebrews 7:26-27).
Yet, the everyday utilization of God's Word purifying us affects our hearts and minds. It calls attention to any sin, it persuades us to admit our sins and repent, it reestablishes our relationship with Christ, and it guides us back onto the correct direction (John 17:17).
In 1 Peter 1:2, Peter empowered his readers by this solid presentation that they were chosen ("elect") by God the Father. At one time, only the country of Israel could profess to be God's chosen; however, through Christ, all believers (Jews, previous Jews, and Gentiles) have a place with God.
Our salvation and security rest in the mercy and grace of the all-powerful God. No persecutions, trials, or tribulations that we may encounter can deny us of the everlasting life that God provides for the people who have faith in him.
In addition, Peter likewise refers to each of the three individuals from the Trinity. God the Father, God the Son, and God the Holy Spirit. All individuals from the Trinity work to achieve our salvation.
The Father chose us before we ever thought to choose him (Ephesians 1:4). The Son died for us while we were yet sinners (Romans 5:6-10). The Holy Spirit brings us salvation and separates us (sanctifies) for our service to God (2 Thessalonians 2:13).
The Sanctified and the Christian Life
In biblical times, the Jews knew about the ceremonial purging custom that would prepare them for worship, and they realized that they must be "clean" or "holy" to be allowed to enter the Temple.
Sin consistently obstructs our vision of God, so assuming we need to see God, we should eliminate it from our lives (Psalm 24:3-4). Peace is combined with holiness.
A right connection with God prompts a right association with other believers. Despite the fact that we may not have affection for fellow believers, we should seek after harmony as we become more Christlike (Hebrews 12:14).
Sanctification is a slow process. It does not happen immediately or overnight. Sanctification is additionally personal as each of us has various everyday issues in which the Spirit is working and the many areas in our lives that the Spirit must reach.
We all suffer from the same physical and spiritual condition, the Fall of Man. Therefore, every human being needs the Great Physician. Although we may not like it, the battles and struggles that we face work to bring about Christlikeness within us. Hardships prompt us to rely on God more than ourselves.
For further reading:
What Is Sanctification Through Salvation?
Are We Transformed by Our Salvation or Resistant to It?
What Is Progressive Sanctification? Is it Biblical?
How Is Representing Christ a Great Responsibility?
Photo Credit: ©iStock/Getty Images Plus/master1305
---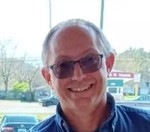 Chris Swanson answered the call into the ministry over 20 years ago. He has served as a Sunday School teacher, a youth director along with his wife, a music director, an associate pastor, and an interim pastor. He is a retired Navy Chief Hospital Corpsman with over 30 years of combined active and reserve service.