I often wonder just how obedient I am to the leading of my Father. He is my King, but do I act like his loving subject? I suspect that if you looked at my life you'd see areas where, for sure, I'm tracking. Others would send up red flags.
It's useful to examine those areas once in a while, not out of an interest in self-condemnation but because the Lord wants to help us. 2 Corinthians 5:21 insists that "for our sake he made him to be sin who knew no sin, so that in him we might become the righteousness of God."
What Does God Want from Me?
What does he want from me? Wait, what? Want from me? Micah 6:8 tells us that the Lord requires us to "do justice, and to love kindness, and to walk humbly with your God." Requires from…. Demands from... Do your hackles rise at the very idea of anyone placing demands on you, even the Lord?
I can hear the tone in my voice, one of exasperation, whining at my parents "what do you want from me?" There is also a way to ask that question, which is respectful and sensible.
The employee sitting across from his manager, desirous to know how he can contribute to the new strategy for increasing profits, asks, "What do you want from me?" You can hear the subtle change of tone towards personal accountability.
Do I think God is demanding and unfair? Do I think of submission as a dry duty to be performed? Or, at the other extreme, have I got some skewed idea that Christ relies on my performance to be successful in his ultimate goal?
Accountability is positive, but I never want to overstate my importance individually as a member of the body, as though God needs me. Christ has already accomplished what he set out to do and he has written the ending to his satisfaction.
Lord of Fulfillment
But even if I wanted to be a petty whiner, who am I to argue with God? He is in charge, he made us, he runs this entire show, and we are His, so arguing is silly and futile. We all do. It's human, predictable, and natural, but it's not reasonable for a Christian to keep running from the long arm of the Lord. He's never even an arm's length away. By his Spirit, he's right here all the time.
And that long arm is not the arm of the law — Christ fulfilled the law. We are not under its oppressive influence which, beneath the gaze of priests, demanded certain behavior rather than a right and loving heart towards God. We are judged by the lawmaker (the Father) and justified by his Son against condemnation.
Paul prayed this for the church at Thessalonica: "Now may the God of peace himself sanctify you completely and may your whole spirit and soul and body be kept blameless at the coming of our Lord Jesus Christ. He who calls you is faithful; he will surely do it" (1 Thessalonians 5:23-24). We don't accomplish a thing; we submit to the transforming power of our Savior.
So, why is God making demands? That's where I get stuck — do you? No one likes being told what to do. Real submission to Almighty God causes a change in us, and change is hard. At the same time, imagine if we didn't change.
Imagine stagnating; reaching a point in life where you stopped growing spiritually. This gives me an unpleasant shiver. Christ is alive in me; therefore, I should constantly be growing and changing. In fact, as my fruit grows (very slowly I think!), it's finding room in me by getting rid of old habits and former sins or diminishing their influence over my life.
What Does God Do for Me?
The first thing I have to alter when I feel like resisting the pull of the Spirit and his discernment is this preposition: I replace "from" with "for" and all becomes a little clearer. What do I mean by that?
At Christmas, we buy gifts for people we care about — "for." An action is performed, and someone else benefits. But at the end of Christmas, the credit card company takes something "from" us. A demand is made; a requirement is stated. We must pay.
But Paul writes, "For our sake he made him to be sin who knew no sin, so that in him we might become the righteousness of God" (2 Corinthians 5:21). Christ did this for us. Believers will be changed. They will become righteous. It's not a demand but a gift; not a requirement but an offering. Sort of like a …. sacrifice? Yes!
Christ died while we were still sinners so we could enjoy a personal relationship with the Father (Romans 5:8). Christ shed his blood so we could be forgiven because our sin was cutting us off from God. "For this is my blood of the covenant, which is poured out for many for the forgiveness of sins" (Matthew 26:28).
Here is more of what he offers: "If we walk in the light, as he is in the light, we have fellowship with one another, and the blood of Jesus his Son cleanses us from all sin" (1 John 1:7). He wants us to simply follow him, keep our gaze fixed on him, and the result will be more and more fruit.
Following the love of our life is not a duty but a natural expression of worship for the one who gave up everything for our sake. He doesn't demand of us what we willingly want to give.
There Are Expectations
We are expected to stop looking for sinful pleasures, but the Lord never takes anything away without offering something better in its place. We stop pursuing sin because we prefer to follow Christ. When we love him, we want to be like him, to follow him, to witness what he does in and around us; this excites us.
We start to make choices with a thought to what he would think and do. Would Christ approve? Not just in a superficial sense of whether we are doing wrong or right things, but are our choices going to hurt us?
Will they hurt others? Or are they redemptive and fruit-bearing? Are they healthy, promoting his glory and our good? There is a subtle difference between leading a "must do, must not do" sort of existence and living for God's glorious goodness.
Yet, Scripture tells us, we must "pay careful attention to yourselves and to all the flock, in which the Holy Spirit has made you overseers, to care for the church of God, which he obtained with his own blood" (Acts 20:28).
Luke's writings about the early church remind us that, even though we are freed by the blood of Christ, we are not cowboys. We belong to him, and through him, we belong to a family.
The members of that family need each other. I was talking to a friend recently who told me about an encounter his mother had with a cold-hearted doctor.
This doctor berated her as his younger brother was being treated for a concussion. Overhearing this, the older son stormed onto the scene prepared to defend his mother. The doctor wisely made his escape from the enraged twenty-something and locked himself in his office.
I'm not suggesting that he was right to seek violence or vengeance, but he was correct to stand up for his mother. When we marry the loving instinct to protect one another with the redemptive power of Christ's Spirit in us and the instruction God placed in Scripture, we support one another in ways, which both surprise others and offer a glimpse of Christ to a watching world.
The Impact of a Re-Reading
Christ made an incomprehensible sacrifice for me. For you. And I don't just act more righteously because of his sacrifice (legalistically; religiously). I am totally remade. You are remade. We become the righteousness of God. This is huge, it's our whole identity.
And it's not a work of mine except to the extent that I allow his transforming power in my life. I allow this power more when my attitude is also remade, but Christ's Spirit even helps with that part. I'm grateful on all counts.
For further reading:
Why Is a Spiritual Check-Up Important for Christians?
What Does it Mean to Be a Disciple of Christ?
Why Are We Given Grace Upon Grace from the Lord?
Can We Really Run Away from God?
Photo Credit: ©iStock/Getty Images Plus/ipopba
---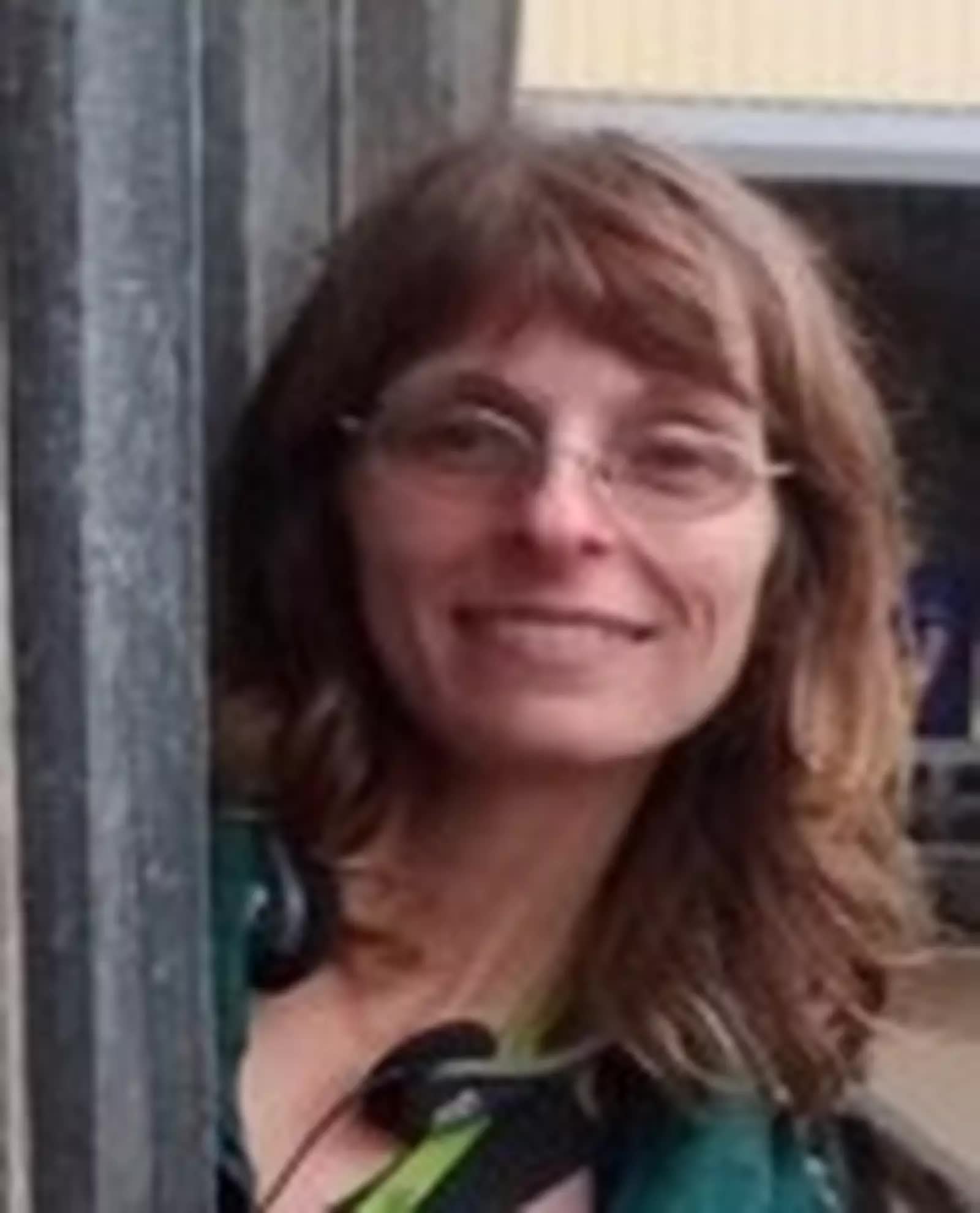 Candice Lucey is a freelance writer from British Columbia, Canada, where she lives with her family. Find out more about her here.