Watchman Nee was one of China's most influential Christian church planters, leaders, and evangelists during the twentieth century. His congregation of churches called The Little Flock grew into a nationwide movement of over 500 assemblies during the height of Communist persecution.
He spent his last 20 years of his life in prison, enduring hardship for the gospel's sake, and died there in 1972, having never wavered from his faith. His writings and teachings continue to live long after his physical body went to be with the Lord. They've been translated into many languages and are considered valuable instruction for Christians who want to live a life surrendered to Christ.
When Did Watchman Nee Become a Christian?
Watchman Nee was born Nee Shu-tsu, in Foochow, China, in 1903. His paternal grandfather served as the first Chinese Congregationalist pastor in the province. While still in the womb, Nee's mother, who had already given birth to two girls, asked the Lord for a boy. Like Hannah, she vowed to God that she would dedicate her baby's life to the Lord if her request was granted. From a very young age, Nee's father impressed upon him the importance of that pre-birth consecration. But it wasn't until Nee was 17 that he finally heeded God's call, abandoned his plans for the future, and gave himself wholeheartedly to Christ.
Upon salvation, Nee's life changed dramatically and forever. He later testified, "From the evening I was saved, I began to live a new life, for the life of the eternal God had entered into me."
When it came time for Nee to carry out His God-given commission to preach the Good News and sound a warning call in the darkness for lost souls, he assumed the name Watchman Nee—or To-sheng, which means "the sound of the watchman's rattle."
Nee was blessed from birth with an incredible intellect and the ability to understand and remember everything he read quickly. Instead of attending Bible institutes or universities to continue his ministry training, he spent copious hours prayerfully examining scripture and the classic writings of great theologians from the first century forward. His revelation from his studies proved valuable for more than his spiritual development. The Holy Spirit empowered him to live out those truths and pass them on to others through his ministry.
The crucified and resurrected life (Rom. 6:4-5, 8) was central to Nee's convictions and teachings. He believed, lived, and taught that Christ's indwelling spirit gives a Christian the power to deny self, take up our cross, and live a new life wholeheartedly dedicated to Christ. But not all Christian groups in China supported his teachings, particularly his firm stand against division within the Body of Christ.
Although many Christians today still respect and value Nee's work, some of his teachings remain controversial. Some feel that his beliefs about sanctification reflect a perfectionist theology. In contrast, critics on the opposite end of the spectrum fear that Nee's endeavor to pursue a deeper relationship with Christ borders on mysticism. Nee was aware that some Christian groups opposed him during his time. Once when he was told about a particularly egregious rumor, he responded, "The Watchman Nee portrayed by them I would also condemn."
How Did Watchman Nee Handle Persecution?
Watchman Nee endured poverty, illness, slander, malice, and imprisonment during his 30 years of ministry in China. But he pressed forward against the rising tyrannical control of governmental forces and the occasional backlash of politically motivated Christian groups. Despite adversity, Nee never wavered in his faithfulness to the mission or the message God entrusted him.
Dan Graves explains this period:
"Among China's millions of Christians, none has been as well known to the West as Watchman Nee. Many of his books, such as The Normal Christian Life and Sit, Walk, Stand, were printed in English and reached Western shores, where they were well-received.

Communist China has been hostile to Christian believers. Efforts are made to herd all Christians into a few state-controlled churches. Watchman Nee's fearless witness angered the party, which denounced him and his church. He was accused of exercising "a dark, mysterious control" over 470 supposedly independent churches. Nee could see the writing on the wall.

Rather than bemoan the fate he saw approaching, he worked night and day to dictate to assistants all that Christ had taught him. For days on end, he went with only two hours of sleep. The words they wrote down described the glory of God, the power of Christ's resurrection, the proofs of God's existence, and Christ's righteousness for believers.

He was arrested in 1952. With fierce brainwashing and honeyed promises, the Communists tried to break his fidelity to Christ. His captors promised him that if he would lead the faithful into the Three Self Patriotic Movement (the Communist-controlled church) he would be freed. Nee refused.

For four years believers did not know where he was. Then in 1956 he was given a hearing in Shanghai and accused of numerous severe crimes. To each charge he was allowed to answer only Yes or No. He stood silent for all but two: sabotage and spying. Those he denied. The Court of Public Security recommended severity. A few days later he was publicly accused and "proofs" presented. Among the allegations was that, at a time when Mao was bringing in a bright new socialist future, Nee had demoralized people by preaching that mankind is in the last days.

At the end of the hearing, Nee was sentenced to fifteen years imprisonment with reform by labor. He was placed in the First Municipal Prison, where he had to labor in a factory eight hours a day, attend re-education another eight, and was allowed to rest the final eight. Loud speakers blared continuous propaganda. The prisoners were fed so little, their ribs protruded. He was permitted to send only one heavily-censored letter a month. Later he was employed translating English articles into Chinese for the government. Released convicts reported that he refused to buckle to the Communists, but instead sang hymns in his cell. Apparently he also refused an opportunity to be ransomed to the West.

On this day, April 12, 1972, Nee completed twenty years in prison, five years more than his maximum sentence. Ten days later he wrote in good spirits to his sister, possibly from a country prison. Within weeks he was dead."
("20th Prison Anniversary for Watchman Nee" by Dan Graves, MSL, first published on Christianity.com on May 3, 2010)
Who Did Watchmen Nee Influence?
From the moment of his conversion, Watchman Nee gained a deep love for the lost and began preaching the gospel to anyone who would listen. Several years later, he contracted a severe case of tuberculosis that left him bedridden. Every medical professional who examined Nee diagnosed his case as terminal. During the onset of his illness, Nee sought the Lord non-stop for healing but surrendered his life once more to God's will. While suffering debilitating pain in the face of death, God began to show Nee deep scriptural truths about Jesus's life, death, and resurrection. Nee relayed those truths in his book The Spiritual Man when he could barely hold a pen. He often had to lean against a desk to alleviate some of his searing chest pain while writing. But he persevered past his agony and lethargy to complete the book, believing those words would be his last.
When his death was considered imminent, even among many of his brothers and sisters in Christ who diligently prayed for his recovery, Nee made a sudden and complete recovery. From that moment, he knew that his calling was not that of a revivalist or evangelist. Rather, he declared that God was calling him to use his gifts, influence, and life to "build up local churches in other localities to manifest Himself, to bear testimony of unity on the ground of local churches so that each saint may perform his duty in the Church and live the Church life." – Watchman Nee's testimony
God used Watchman Nee to build the Church in China, raising over 400 local congregations and dozens of churches in places like Malaysia, Singapore, and the Philippines. Today, over two thousand churches exist because of Nee's ministry. And God is using his testimony, martyrdom, and writings to build the global Church.
Best Books by Watchman Nee
Watchman Nee's collected works are rich with truth about the Christ-centered life. Here are just a few of his most popular books:
The Normal Christian Life. This Christian classic has sold over one million copies and is generally regarded as Nee's first introduction to the Western Word. Nee reveals foundational principles and spiritual insights to help Believers gain strength and vitality in their everyday walk with Christ.
Sit, Walk, Stand. This little book does a great job of breaking down Paul's letter to the Ephesians and explaining what it means to be saved by grace, grow into our spiritual walk, and ultimately stand on Christ's provision when facing our adversary.
The Release of the Spirit. This book discusses the dichotomy between a Christian's outward and inward man and reveals brokenness as the key to freedom.
Inspiring Quotes by Watchman Nee
"Nothing has done greater damage to our Christian testimony than our trying to be right and demanding right of others." – Sit, Walk, Stand
"God will not give me humility, or patience, or holiness, or love as separate investments of His grace. He has given only one gift to meet our need, His Son Christ Jesus." – The Normal Christian Life
"Do we impress people with ourselves, or with the Lord? Do we draw people to our teaching, or to the Lord? This is genuinely vital. It determines the value of all our work and labor." – The Release of the Spirit
"It is because we know God's will that we may say to Him: "God, we want You to do this thing, we are determined that You do it, You cannot but do it." – The Prayer Ministry of the Church
"Take this as the secret of Christ's life in you: His Spirit dwells in your innermost spirit. Meditate on it, believe in it, and remember it until this glorious truth produces within you a holy fear and wonderment that the Holy Spirit indeed abides in you." – Watchman Nee's Life and Ministry
Check out these 25 Watchman Lee quotes and inspirational sayings for more inspiration
Dan Graves' Bibliography:
Kinnear, Angus I. Against the Tide: The Story of Watchman Nee. Fort Washington, Pennsylvania: Christian Literature Crusade, 1973.
Lyall, Leslie T. Three of China's Mighty Men. London: Hodder and Stoughton, 1980, 1973.
Nee, Watchman. A Better Covenant.
--. The Normal Christian Life. Wheaton, Illinois: Tyndale, 1956.
--. Sit, Walk, Stand. (Fort Washington, Pennsylvania: Christian Literature Crusade, 1974, 1962).
"Nee, To-Sheng." Biographical Dictionary of Evangelicals. Edited by Timothy Larsen. Downers-Grove, Illinois: InterVarsity Press, 2003.
Photo Credit: © Getty Images/Tinnakorn Jorruang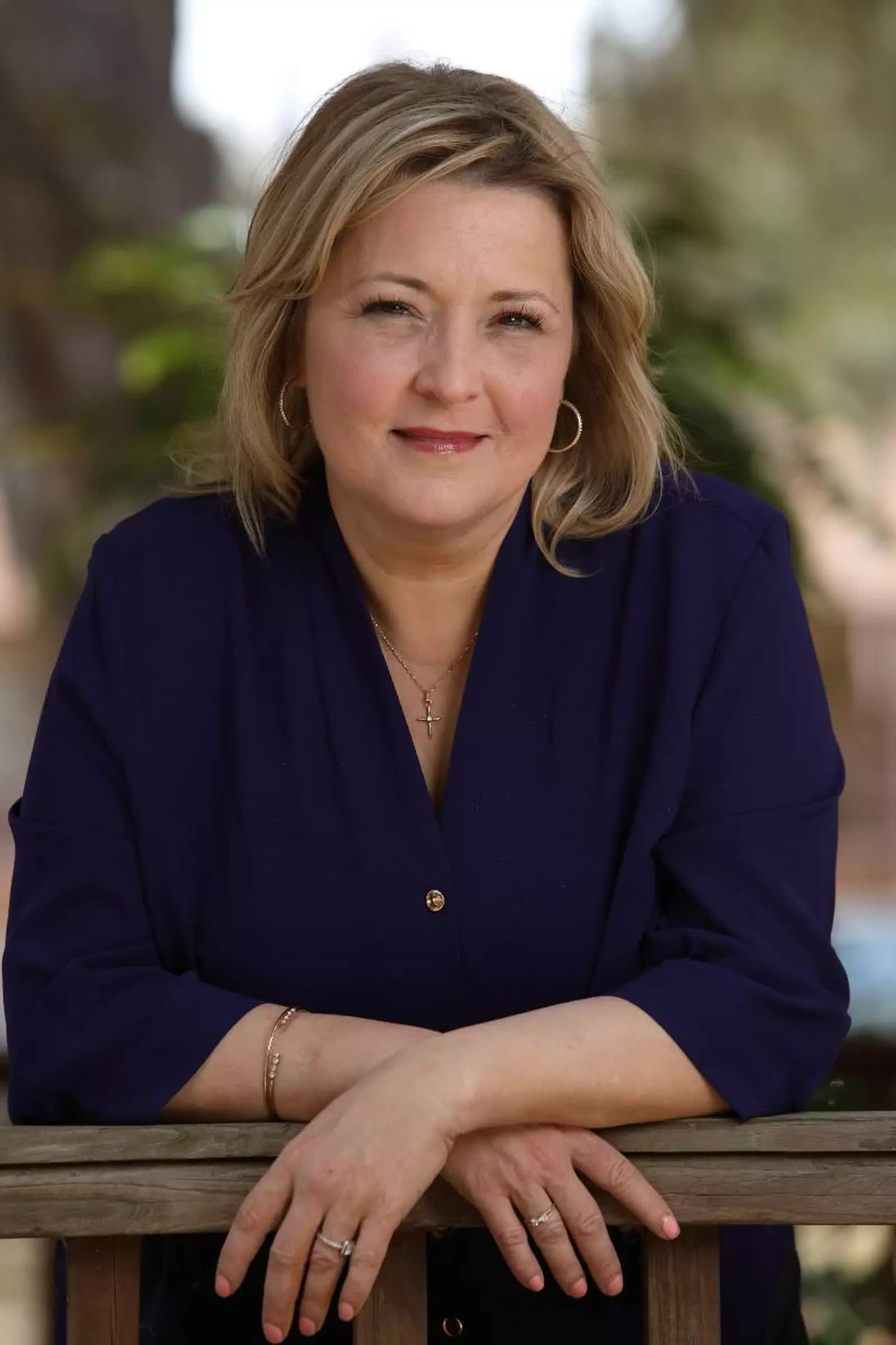 Annette Marie Griffin is an award-winning author and speaker who has managed and directed children's and youth programs for more than 20 years. Her debut children's book, What Is A Family? released through Familius Publishing in 2020. Annette has also written curriculum for character growth and development of elementary-age children and has developed parent training seminars to benefit the community. Her passion is to help wanderers find home. She and her husband have five children—three who have already flown the coop and two adopted teens still roosting at home—plus two adorable grands who add immeasurable joy and laughter to the whole flock.
---
This article is part of our People of Christianity catalog that features the stories, meaning, and significance of well-known people from the Bible and history. Here are some of the most popular articles for knowing important figures in Christianity:
How Did the Apostle Paul Die?
Who are the Nicolaitans in Revelation?
Who Was Deborah in the Bible?
Who Was Moses in the Bible?
King Solomon's Story in the Bible
Who Was Lot's Wife in the Bible?
Who Was Jezebel in the Bible?
Who Was the Prodigal Son?
Related podcast:
The views and opinions expressed in this podcast are those of the speakers and do not necessarily reflect the views or positions of Salem Web Network and Salem Media Group.