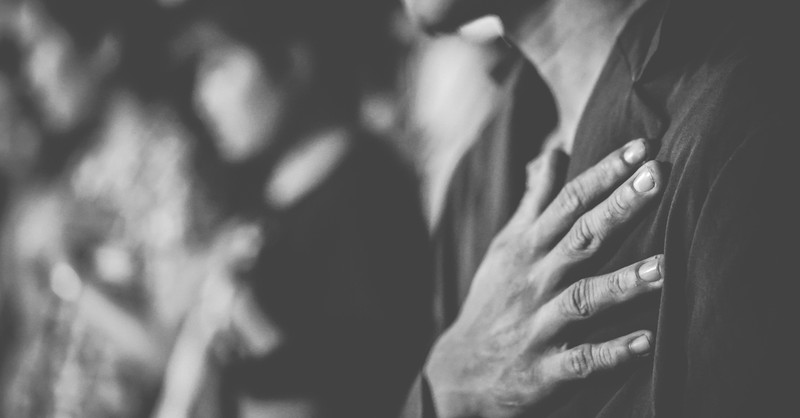 Over the years, many of us have heard testimonies of individuals seeing Jesus face-to-face and coming to faith in Christ. There are people who claim visions and dreams, supernatural encounters, and experiences as the foundation of their profession of faith.
One particular story stands out in our current day. It is the account of an individual claiming that Jesus appeared during a Satanic ritual where this individual was seeking the next level of ascension and greater influence.
While hearing the account of this testimony, it became clear the test of authenticity was based on the feeling of love physically felt during this experience, bearing resemblance to a previous physical encounter with a professing Christian.
Statements were made alluding to universalism, the use of spirit guides and angels, and extensive conversations with God to gain extrabiblical revelation.
Scripture was diminished in priority, and gathering with the assembly to worship God and to benefit from biblical discipleship was off the table.
There were things said of great concern in witnessing a false conversion, and as questioning the validity of this experience by other concerned professing Christians was met with resistance, there were questions coming to mind as a believer in Christ.
What are we to do with such statements and experiences as these? How do we navigate testimonies such as these? How do we respond to claims of revelation from God contradicting Scripture and the very nature of God Himself?
Our answers, as well as our conduct, are found in the Word of God. It guides us into all truth, directing us to speak the truth in love.
The Biblical Instruction to Test
The Word of God demonstrates testing, and it instructs us to test all things (1 Thessalonians 5:19-21).
In his first epistle, John instructed fellow believers to test the spirits, telling them, "Beloved, do not believe every spirit, but test the spirits to see whether they are from God, for many false prophets have gone out into the world."
The claim to personal supernatural encounters and experiences falls into this category. Testing does not mean we do not love others. In fact, testing is done in love so that the truth is brought to the forefront.
Those who speak the truth in love do not desire for anyone to be deceived, and to test claimed experiences in accordance with Scripture demonstrates spiritual maturity and the authority of God's Word.
If an individual claims that God told them repentance is not necessary, then we know from Scripture this is not true. This contradicts what God has already revealed through His Word.
In 2 Corinthians 11, the Apostle Paul expressed concern and delivered correction to believers at Corinth regarding super apostles coming to them. He expressed his concern and correction saying,
But I am afraid that as the serpent deceived Eve by his cunning, your thoughts will be led astray from a sincere and pure devotion to Christ. For if someone comes and proclaims another Jesus than the one we proclaimed, or if you receive a different spirit from the one you received, or if you accept a different gospel from the one you accepted, you put up with it readily enough.
There is a great danger in accepting another gospel and another Christ when not questioning or testing a person's experience or claim with a face-to-face encounter with Jesus. Scripture must be the foundation of truth upon which we stand.
Glorious Faith Though We Have Not Seen Him
When some hear about such radical supernatural encounters, there can be a personal questioning of one's own faith and walk with God.
Some may wonder why they have not had the same things happen at their conversion, and there is the temptation to believe that our testimony of Christ saving us is mundane and without power.
But this could not be further from the truth. The true Gospel of Jesus Christ is based on the power of the gospel testified of in Scripture.
Romans 1:16,17 tells us, "For I am not ashamed of the gospel, for it is the power of God for salvation to everyone who believes, to the Jew first and also to the Greek. For in it the righteousness of God is revealed from faith for faith, as it is written, 'The righteous shall live by faith.'"
Our salvation is based upon what Christ did and not what we can do or personally attest to in experience.
Your faith is not based on what you have seen. It is based on what is not seen and by the truth of His Word, the Gospel of Jesus Christ. We can be encouraged in Scripture by the words of the apostles.
Peter encouraged the elect exiles of the dispersion in their faith and salvation, telling them, "Though you have not seen him, you love him. Though you do not now see him, you believe in him and rejoice with joy that is inexpressible and filled with glory, obtaining the outcome of your faith, the salvation of your souls" (1 Peter 1:8,9).
Like those Peter addressed, we who are in Christ have not seen Him. We were neither present nor existed when Jesus walked this earth. Placing our faith in Christ alone for salvation and the gift of eternal life came at the preaching of the gospel.
Romans 10:17 tells us, "Faith comes by hearing and hearing by the word of Christ." This, in context, refers to the gospel. It is the substance of things hoped for, the evidence of things not seen (Hebrews 11:1).
We have not seen Him, yet we believe. We have not caught a glimpse of eternity, yet we look forward to that time when we will be with God forever because of our faith placed in Jesus Christ for salvation and eternal life.
In John 20, Jesus appeared to the disciples, and Thomas was with them. Jesus instructed Thomas to put his finger in His hands and his hand into His side, telling him to believe.
After his response, Jesus said to him, "Have you believed because you have seen me? Blessed are those who have not seen and yet believed." This is another descriptive passage encouraging us in our faith as we read the gospel of John 2,000 years later.
You and I do not need to see Jesus face-to-face or have a supernatural encounter as proof of our faith in Jesus Christ.
According to this author, the essentials of the Christian faith are the deity of Christ, salvation by grace, salvation through Jesus Christ alone, the resurrection of Christ, the Gospel of Jesus Christ, the Holy Trinity, and monotheism.
What Does This Mean?
What binds everything together in these essentials is faith. As this same author stated, "As Christians, we live by this verse with the understanding that we believe in a God, we cannot see. But we see His work in our lives and all around us in His creation."
We are saved by grace through faith in Christ alone. Be encouraged in the glorious faith in Christ alone though you have not seen Him. What binds fellow believers in Christ together is the supernatural transformation God does in us at the moment of salvation.
For further reading:
How Can Our High Priest Empathize with Us?
What Is Our Association with Christ?
Why Are We Called to Remain in Christ's Love?
Photo Credit: ©iStock/Getty Images Plus/NoonVirachada
---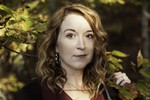 Dawn Hill is a Christian blogger known as The Lovesick Scribe and the host of The Lovesick Scribe Podcast. She is passionate about sharing the truth and pointing others back to Jesus Christ through the written Word as the standard of authority for Christian living and instruction while being led by the Holy Spirit into maturity. She is the author of NonProphet Woke: The Reformation of a Modern-Day Disciple. She is a wife to Nicholas and a mother to Anabel and Ephraim. You can follow her on Facebook and Instagram.