For which is easier, to say, 'Your sins are forgiven,' or to say, 'Rise and walk'? (Matthew 9:5).
I hid my face and was angry, but he went on backsliding in the way of his own heart. I have seen his ways, but I will heal him; I will lead him and restore comfort to him and his mourners, creating the fruit of the lips (Isaiah 57:17-19).
Everyone has to deal with injury or illness at some point in their lives. Mental illness. Sporting mishaps. Cancer. Disease. Either it strikes one's own body or affects a loved one or friend.
We cannot get away from the brokenness of minds and bodies, which leads to such distress, agony, chaos, and even death.
Even unbelievers will often pray when faced with a diagnosis, and God sometimes does heal — but not always. Since he is so powerful, why doesn't God heal everyone?
Examples of Miraculous Healing
Jesus healed a paralytic, a leper, a woman with a 12-year bleed, and many, many more individuals.
He healed faithful men and women who came to him for help and performed miraculous first aid on one of the men who came to arrest him after his ear was cut off by a disciple. "'No more of this!' And he touched his ear and healed him" (Luke 22:51).
2 Kings 20 describes how Hezekiah, on the point of death, was miraculously healed of a painful illness. Those who read the Bible know what God can do — but Scripture reminds us there is no guarantee.
Examples of Unresolved Sickness
Paul talked about a persistent problem, which the Lord chose not to remove.
A thorn was given me in the flesh, a messenger of Satan to harass me, to keep me from becoming conceited. Three times I pleaded with the Lord about this, that it should leave me (2 Corinthians 12:7-8).
God would not take the thorn away.
David battled "anguish, loneliness, fear of the enemy, his heart-cry over sin, and the guilt he struggled with because of it" as Debbie McDaniel points out in "Depression in the Bible."
Today's psychiatrists would diagnose him with clinical depression. Perhaps he suffered this illness throughout his life.
Examples of Long-Awaited Healing
Many figures in the Bible waited years, decades, to experience relief from pain, oppression, or infertility. Elizabeth and Sarah became mothers after conceiving appeared to be impossible from a medical standpoint.
Peter and John met "a man lame from birth" whom they healed by the power of the Holy Spirit (Acts 3:2-8). He had been lame during his entire childhood, and we cannot say how old he was when he was healed, but the wait was already long by this time.
In Luke 8, the demon-possessed man had "worn no clothes" for "a long time." (v. 27) Jesus did heal him, but his mental illness had been prolonged.
God Heals Through Earthly and Supernatural Means
Robert Hampshire points out that God created our body's ability to fight sickness; he created the men and women who become "medical workers and scientists."
He works through medicine and doctors, or he "will choose to answer our fervent prayers and work supernaturally (but still in accordance with his permissible will) to remove the disease immediately or over time."
For anyone who thinks that God will only cure sickness without medical intervention, however, remember 1 Timothy 5:23 where Paul urged his protégé "no longer drink only water, but use a little wine for the sake of your stomach and your frequent ailments."
Jesus referenced physicians, saying "those who are well have no need" of one (Matthew 9:12) and explained how the injured man's wounds were treated medically in the Parable of the Good Samaritan (Luke 10:34).
Rejecting scientific treatment for illness will sometimes mean rejecting the medium by which God chooses to heal.
Will God Heal?
There are many times when the Lord either says "wait" or he says "no." "Maybe the disease we have will eventually take us out of this life."
The outcome is always up to God; not every situation ends happily as it did for Job, whose health and wealth was restored beyond what he had previously experienced. Here are four things we learn by considering the question of healing.
1. God has the power to heal. Jesus healed the centurion's servant in Luke 7, the man with a demon in Luke 8; raised Lazarus, Jairus' daughter, and a widow's son from the dead. Nothing is beyond his power, so it is right to hope and pray for healing.
Steer clear of mystical, occult methods — any spiritual practice that comes from any source besides the Triune God. He does, however, work through doctors, chiropractors, physiotherapists, etc.
They don't have to be Christians "for it is God who works in you, both to will and to work for his good pleasure" (Philippians 2:13).
2. "God can and will use [suffering] to accomplish his plan and be glorified through it." When a believer suffers injury or illness in spite of fervent prayer, the question is "why?" Doesn't God favor the faithful? "Sometimes His perfect plan for our lives is to allow us to suffer and experience disease, illness, and hardship."
One reason "is that He can often teach us things through suffering that we would never be able to learn through a book or seminar, or through comfort and prosperity." He might not be teaching a lesson at all but encouraging his children to come closer; to rest in him more.
The healed body becomes independent of God; prideful and forgetful. Pain of any kind — mental or physical — frequently drives a person towards Jesus, perhaps for the first time.
"God changes us, molds us, strengthens us, and builds us through hardship. And there is nothing like the experience of being comforted by God alone in that dark hour."
3. We are in no position to judge what is fair. So often, our attitudes in prayer to the Lord are like those of children demanding gifts from Santa. We want our arthritis to go away, family conflicts to end, a spouse's depression to clear up, and a loved one's cancer to go into remission.
We want God to protect us from everything that might cause us pain, and if not protect, then heal. These are natural desires, but when God chooses not to grant our requests (or does so at a pace that does not suit the petitioner), people are sometimes resentful.
They behave as though it isn't fair. Many Christians have happily prayed for the well-being of strangers, submitting to God's choice when those strangers were not healed, but when illness hits home and hits hard, they lose their faith saying, "it's not fair."
"People [are] hurt greatly by the false teaching that God always wants to heal every malady." This belief "can cause a massive amount of guilt and disillusionment for the afflicted in those times when God actually chooses not to heal."
4. God is more concerned with spiritual healing. Kathryn Butler writes "the gospel offers a hope that exceeds the reparation of our bodies."
Christ healed the paralytic and the demon-possessed man, but he did something even better: he forgave them for their sins. "Which is easier, to say, 'Your sins are forgiven you,' or to say, 'Rise and walk'?" (Luke 5:23).
"The Lord our God is merciful and forgiving, even though we have rebelled against him" (Daniel 9:9). We needed our relationship with the Father to be healed more than anything else, and Christ has accomplished that for all who believe in him for salvation.
By allowing his body to be completely broken, then being healed of his wounds and even raised from the dead, Christ enabled us to also be completely healed — reconciled to the Father, raised from the dead, after our present lives are over.
A Healthy Understanding
One writer suggests, "the real question is not 'Why does the Lord heal some and not others?' It's 'Why is anyone ever healed at all?' God alone knows the answer."
We are not entitled to expect anything from the Lord against whom we have sinned and continue to sin; whom we treat like a cosmic genie instead of showering him with praise, reverence, and love.
"As Job found out the hard way, there can be no question of fair and equal treatment when sinners stand in the presence of a holy God. There can be nothing but the miracle and mystery of grace from beginning to end."
"When we die as Christians, we will all experience such glorious, eternal healing in Heaven that will cause us to forget our suffering on this earth. God promises that one day."
For further reading:
7 Bible Figures Who Struggled with Depression
Will God Heal Me if I Get the Coronavirus?
Inconsistency in Miracles, Healings, and Answers to Prayer
Are Miracles Today Violations of Nature?
What Is the Significance of 'Jesus Wept' in the Face of Death?
Is God with Us in Our Depression?
Why Did Jesus Want His Miracles to Stay Secret?
Photo Credit: ©iStock/Getty Images Plus/kieferpix
---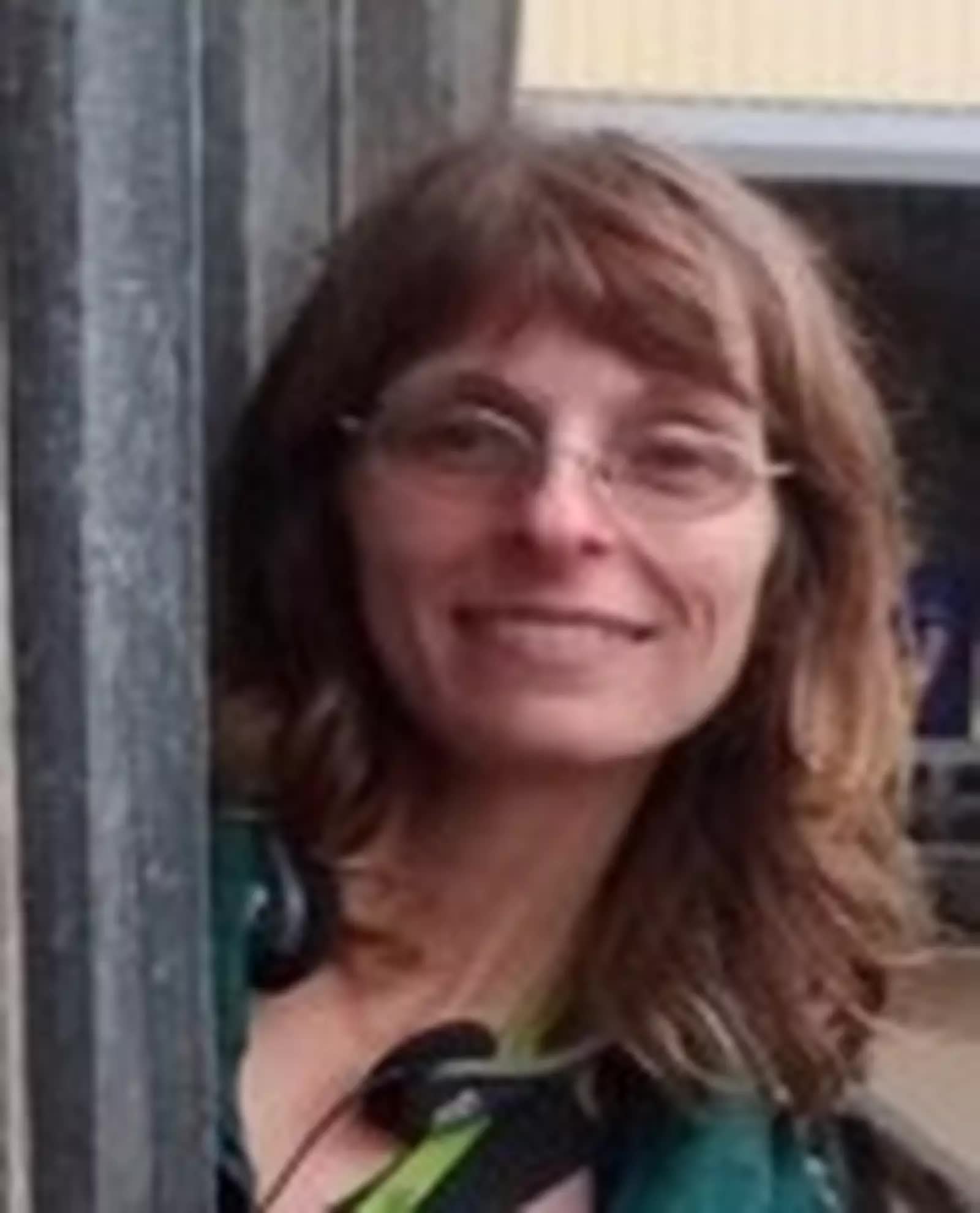 Candice Lucey is a freelance writer from British Columbia, Canada, where she lives with her family. Find out more about her here.
Related podcast:
The views and opinions expressed in this podcast are those of the speakers and do not necessarily reflect the views or positions of Salem Web Network and Salem Media Group.
Related video:
Jesus's presence is everywhere, but waiting is still part of prayer. Read more here.
Stock Footage & Music Courtesy of Soundstripe.com Thumbnail by Getty Images