Does this describe you or anyone you know? Stressed, frustrated, anxious, trouble-sleeping or sleep-deprived, despondent, or sad? I'm not describing the effects of parenting (sorry, bad joke); I'm describing the condition of humanity.
Many people in our current culture are constantly stressed, do not sleep well, and do not know how to unplug and rest because of smartphones and the "fear of missing out."
Then, on top of that, we all deal with tragedies like storms, job losses, sickness (such as a pandemic), divorce, and so much more. Because of these things, many people would describe themselves as depressed and ready to quit.
Sadly, as pervasive as this issue of sadness and depression is, many people are unwilling to talk about it and many churches are unwilling to deal with it. However, the Bible is far from silent on these issues.
So, what does the Bible say about depression? A lot actually!
What Is Depression?
While most English translations of the Bible never specifically use the word "depression," it does address so many angles of it. David wrote several sad, "lamenting" Psalms, Jeremiah is known for weeping over Israel.
Paul often expressed his affliction and anguish (2 Corinthians 2:4), and Jesus himself cried so much in the Garden before his crucifixion that "his sweat was like drops of blood" (Luke 22:44) — which is an actual, rare medical condition due to severe anxiety.
Knowing this about Jesus is especially inspiring because it reminds us that Jesus understands the darkness of human suffering and grief, and he overcame it.
But another story in Scripture that is very helpful in the discussion of depression and sadness is the account of the prophet Elijah in 1 Kings.
This story (and this article) may not deal with all of the weighty complexities of depression, but it will hopefully help us to normalize our situation, recognize God's desire to help us, and learn some tools to deal with it in a healthy way.
Elijah was used by God in some incredible ways to confront an evil king and queen, fight against the wickedness of his people, and speak messages from God. Because of Elijah's faithfulness, he was used by God to help the nation of Israel turn back to worship the one, true God again.
One of the most outstanding parts of Elijah's biography is that God worked through him to display his power by sending fire down on a sacrifice doused in water on top of a mountain! Oh yeah — and then Elijah killed a few hundred wicked prophets of the false god named Baal.
Elijah seems to be no less than an Old Testament "hero." God protected him, miraculously provided for him, answered his prayers, and gave him some amazing abilities. There was no one in human history before Elijah (except maybe Moses) that God had his hand on more.
As a result, you would think that there was no way that Elijah would ever doubt God's power and faithfulness and calling again, right? But Elijah had a problem… he was human.
And because of his humanity, he looked right past all the amazing things that had happened and fell into a slump of sadness and depression.
We read in 1 Kings 19 that after Queen Jezebel threatened Elijah's life:
Then [Elijah] was afraid, and he arose and ran for his life and came to Beersheba, which belongs to Judah, and left his servant there. But he himself went a day's journey into the wilderness and came and sat down under a broom tree. And he asked that he might die, saying, "It is enough; now, O LORD, take away my life, for I am no better than my fathers." And he lay down and slept under a broom tree… (ESV)
Elijah felt tired, afraid, defeated, and ready to die. But God responded to his despondence by sending a messenger (who was none other than the pre-incarnate Jesus Christ himself!) to bring him something to eat and drink and help him rest.
This miraculously gave him enough strength to then hike for the next 40 days to Mount Horeb (which was another name for Mount Sinai, where Moses met with God and Jesus would years later have his "transfiguration" experience). When he arrived, he went into a cave and had a remarkable conversation with God.
Elijah expected God to speak to him in a profound, earth-shaking way, but, instead, he spoke in a "gentle breeze" and "soft whisper" that calmed Elijah's soul, helped him work through his depression, and reminded him that he was not alone.
God set Elijah back in the right frame of mind and put plans in place to connect him with another prophet named Elisha, who he would invest time in to later take his place.
Does God Meet Us in Our Depression?
As we consider this amazing story, we can see that Elijah was dealing with thoughts and feelings that are real and near to so many of us. He was afraid, alone, frustrated, tired, insecure, and hopeless. He even got to the point where he was ready and willing to die.
In the same way, when we deal with these kinds of feelings of grief, sadness, loneliness, and depression today, we must know that they are not "sins." In fact, if we deal with them in the right way, they can lead us to a place of health.
Paul said that "godly grief produces a repentance that leads to salvation without regret, whereas worldly grief produces death" (2 Corinthians 7:10, ESV)
Our expression of sadness, fear, and doubt is a lack of faith, not unbelief in God. And instead of God rebuking us for our them, he is always speaking words of truth and comfort and calling us to himself, just he did for Elijah.
And when God speaks, he does not normally do it through handwriting in the sky or some big dramatic event — he "whispers" softly to us as we sit and read or listen to his Word and spend time in prayer.
If we slow down long enough to listen, cut out the clutter, and squelch the noises from our busy, distracted lives, we will hear Jesus say to us: "Come to me, all who labor and are heavy laden, and I will give you rest" (Matthew 11:28, ESV). "Cast all your anxieties on him, because he cares for you" (1 Peter 5:7, ESV).
When we do come to God and allow him to minister to us, we will find confidence in the promises of Scripture, hope in the message of the gospel, comfort in the presence of the Holy Spirit, rest in the assurance of our salvation, joy through focusing on God's goodness, and encouragement through the spiritual family that God has already set up for us in the local church.
God has a way of changing our outlook even though our situation stays the same. He can turn our "mourning into dancing" and "clothe" us with gladness (Psalm 30:11, ESV). Jesus, alone, can put in us a "spring of water" that hydrates our souls forever (John 4:14).
Whether we know yet what the weight of depression feels like or what the darkness looks like, we all need to understand the reality of what the Angel of the Lord told Elijah: "...the journey is too great for you" (1 Kings 19:7, ESV).
We cannot live life on our own. We need God and we need others. Recognizing that truth is the first step. Now, draw near to God through prayer and he will draw near to you (James 4:8), and then you will "find grace to help in time of need" (1 Peter 5:7, ESV).
Photo Credit: ©iStock/Getty Images Plus/Sorajack
---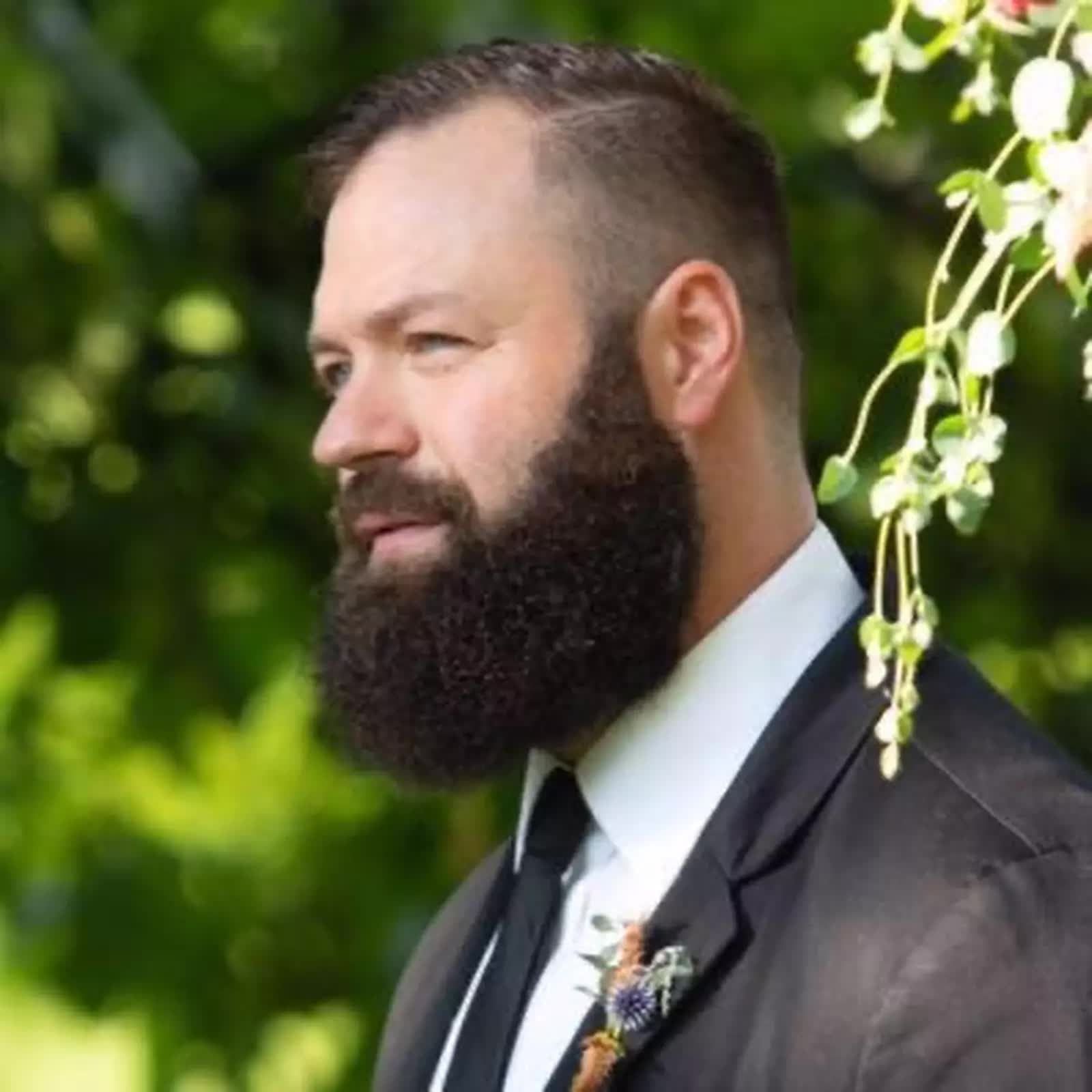 Robert Hampshire is a pastor, teacher, writer, and leader. He has been married to Rebecca since 2008 and has three children, Brooklyn, Bryson, and Abram. Robert attended North Greenville University in South Carolina for his undergraduate and Liberty University in Virginia for his Masters. He has served in a variety of roles as a worship pastor, youth pastor, family pastor, church planter, and now Pastor of Worship and Discipleship at Cheraw First Baptist Church in South Carolina. He furthers his ministry through his blog site, Faithful Thinking, and his YouTube channel. His life goal is to serve God and His Church by reaching the lost with the gospel, making devoted disciples, equipping and empowering others to go further in their faith and calling, and leading a culture of multiplication for the glory of God. Find out more about him here.
Related podcast:
The views and opinions expressed in this podcast are those of the speakers and do not necessarily reflect the views or positions of Salem Web Network and Salem Media Group.
So when sin is not being confronted, or even viewed as sin at all, it's time to address it with the hope of gently helping to restore believers caught in its web. Here are 10 sins that often go overlooked in Christian community.
Stock Footage & Music Courtesy of Soundstripe.com Thumbnail by Getty Images