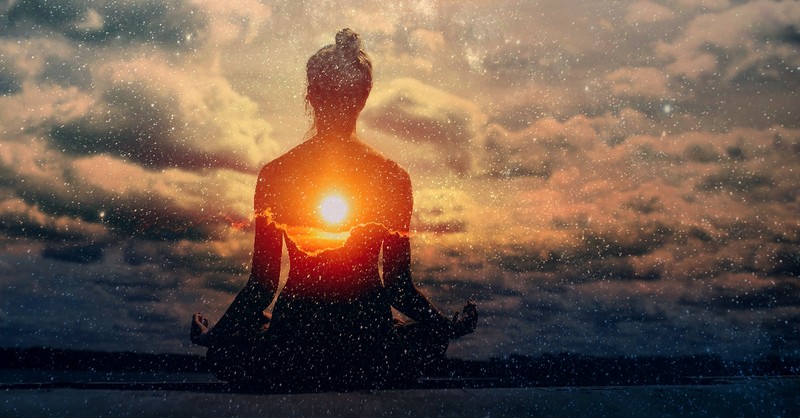 Self-actualization is essentially becoming "fully" yourself in regards to the nature of goodness. If we believe we are at our full potential of being good, loyal, unwavering, and many other positive characteristics, then we are self-actualized.
We have no need for God to tell us that we need improvement because we have reached our full potential as human beings.
So, what is the point of Jesus Christ dying on the cross if we have already achieved our highest abilities? Did we, as humans, erase our sins ourselves?
Even though the psychological concept of self-actualization states that we would be unselfish, we are deceiving ourselves. "For if anyone thinks he is something, when he is nothing, he deceives himself" (Galatians 6:3).
Simple but Complicated Psychology
There are a few psychologists that have studied this term throughout the years: Kurt Goldstein, Carl Rogers, and Abraham Maslow. Kurt Goldstein said that self-actualization is the highest goal to achieve whether it is a plant, animal, or human.
He states that self-actualization is an instinctive goal that will happen on its own. Carl Rogers's definition is basically to become fully functioning. It is the continuous goal to achieve by being guided by our own psychological processes and emotional processes.
Lastly, Abraham Maslow's definition is in growth stages like the essentials of food, water, shelter, family, and self-esteem, etc. Then as you achieve these levels of growth, you will supposedly reach the self-actualization stage.
While this is the basics of human life as perceived throughout human history, it contradicts what the Bible says, and how God has created us. Before we are saved, we are constantly attempting to do things in life as we see fit.
We operate in our own flesh because that is what we all know to do. Our minds and emotions are at the core of our everyday lives. But the Bible says in Galatians 2:20 that
I have been crucified with Christ. It is no longer I who live, but Christ who lives in me. And the life I now live in the flesh I live by faith in the Son of God, who loved me and gave himself for me.
Even modern psychology finds some of these studies to be worrisome because self-actualization can lead to an emotional lifestyle. But God calls us to trust Him and to focus on Him alone. Did we really reach a point in our lives where we truly believe we can lead a harmonious life without God?
Jesus already achieved the highest goal for us, which was saving us from eternal separation from God as we so rightly deserve. Paul stated in the Book of Romans 6 that we have been freed of the bonds of sin and that we are unified with Christ because of His blood, His sacrifice.
We are alive in Jesus Christ (Romans 6:11). The Bible also states in John 14:6 that Jesus is "… the way, and the truth, and the life. No one comes to the Father except through me."Jesus is the way, is the truth, and is life. We cannot come to our own fulfillment without Jesus.
The feelings we perceive to be so strong in us are not the truth. Therefore, do you believe what your feelings tell you? Or do you believe what God tells you? I choose, every day, in my best ability, to believe God despite my feelings.
When your feelings are screaming at you, pray louder, worship louder, and let God overwhelm you with His peace.
Old Self Vs. New Creation
Therefore, if anyone is in Christ, he is a new creation. The old has passed away; behold, the new has come (2 Corinthians 5:17).
In our old self, before we were saved and freed from the death of sin, we were enslaved to our humanistic nature. We were taught to trust in the world, trust in our own hearts, and trust in man to save us.
But the Bible states in Psalm 118:8 that "it is better to take refuge in the Lord than to trust in man." The Bible also states in Proverbs 3:5-6 that to "trust in the Lord with all your heart, and do not lean on your own understanding. In all your ways acknowledge him, and he will make straight your paths."
So as our old self is trying to achieve, our new self is trying to let go. If our emotions dictate our lives, then it leaves room for the enemy to come in and cause confusion. The Bible states in 1 Corinthians 14:33 that "God is not a God of confusion, but of peace."
Even making decisions based on that aspect causes anxiety. I know this is the truth because of personal experience. We are afraid of who we are and what we become, so we strive to become the best in our own ability.
Sometimes when man-made advice, science, religion, and philosophy are put in place of our minds, it deceives us.
So, what does the Bible state about this? Let's take a look here in Colossians 2:8-11:
Be careful that no one takes you captive through philosophy and empty deceit based on human tradition, based on the elemental forces of the world, and not based on Christ. For the entire fullness of God's nature dwells bodily in Christ, and you have been filled by Him, who is the head over every ruler and authority.
So, if you are a true follower of Christ, then this is the truth. Our achievements, becoming fully ourselves, is not our focus at all. If God gives us all that we need and more, then why burn ourselves out to become someone we were never meant to be?
A Closing Prayer
Father, I thank you for your peace, love, and salvation that you gave through your Son Jesus Christ. Father, I pray for all who are lost, broken, and struggling to survive.
I pray that they will be saved and see that you, God, are all that they need. I pray that we don't find our identities in the world or up our own sleeves but find it in you. In Jesus' name, Amen.
For further reading:
Why Is Being a Good Person Not Enough to Get into Heaven?
Does God Expect Us to be Perfect?
Why Is it Important to Have an Eternal Mindset?
What Does it Mean That Good Works Are the Result of Salvation?
What Does it Mean 'If Anyone Is in Christ He Is a New Creation'?
Why Shouldn't We Lean on Our Own Understanding?
Photo Credit: ©iStock/Getty Images Plus/primipil
---
Rebecca Mashburn (Gordon) has a wonderful husband named Joseph. She has a blog, Trust. Lean, Seek and is working on becoming what God is calling her to. She has a bachelor's in psychology and hopes to one day pursue a degree in biblical counseling. Rebecca loves to be in nature, especially in springtime, and she loves to travel. She has a loving family and hopes one day to have children of her own.