Be perfect, therefore, as your heavenly Father is perfect (Matthew 5:48).
At face value, this verse sounds confusing. Is God really telling us to live a perfect life, without sin, without mistakes? My mustard seed just shrunk to microscopic size — there is no faith in that I could ever be perfect, ever.
Let's zoom in and study this idea a little more closely, dissecting a few things that will help us understand the true meaning here.
We Have Free Will
While we are created in the image of God, we were also given free will. Free will means we can choose for ourselves. Free will means that no one is standing over us telling us what to do all the time, we are responsible for our own choices and actions — the good and the not so good consequences that follow.
We do, however, have a guidebook called the Bible. It is full of God's recommendations for life. He has told us what will be blessed and what will be cursed.
There are beautiful stories that illustrate, teach, and help us. Jesus lived the example of a perfect life for us to know and understand.
Recently, I chatted with a pastor friend about a personal decision I was struggling to make. It was especially important for me and I wanted to make sure I "did it right." We spoke for a while, getting all the facts, feelings, and thoughts out there.
He took a deep breath and then said to me, "You know what Rebekah, there's really not a biblical principle or example that fits this situation. I think it's more of a wisdom thing."
There was not a biblical mandate or absolute. It was not right or wrong, there was no way to be perfect or to get it right. In other words, I had to use my free will plus the knowledge of God's character and my own conscience to make this decision.
God Is Not a Narcissist
So if the Son sets you free, you will be free indeed (John 8:36).
God knows we are finite creatures, He designed us. So, a god who demands perfection from humans when he knows we will always fall short — that would be sheer narcissism at best. An All-knowing and All-loving God will not set us up for failure. He wants us to thrive in His truth.
Sin breaks things. Sin destroys lives. It is not the lack of perfection; it is the choice to do something wrong. God is not trying to control us in a manipulative manner — instead, He wants us to have freedom in His truth.
One viewpoint of this focal passage, "Be perfect, therefore, as your heavenly Father is perfect," is that perfect actually means maturing or be in the progress of becoming.
If this is true, it should take the pressure off, so to speak. Maturing in one's faith is a process, it takes time. With time comes experience and wisdom. And we will, one day, reach that perfection in heaven.
We Are Told to Follow God's Example
Follow God's example, therefore, as dearly loved children and walk in the way of love, just as Christ loved us and gave himself up for us as a fragrant offering and sacrifice to God (Ephesians 5:1-2).
You were never told to be like God, you were told to follow God's example, the antithesis of "WWJD." This can be learned, in part, by understanding the unchanging character of God and the emotions displayed by Jesus Himself.
It does not mean that we will ever arrive, or live a perfect life, it is that we stop to consider how Jesus might do something.
The goal is not perfection — that's fake — you would be living a certain way because it's what you think God tells you to do, out of duty, what you have been told is right but not because it's a choice you have made for yourself: For God values a willing heart above all else.
Because again, He is Divine, and we are human — it is impossible for humans to be like God.
Instead, we are to process our choices and actions with the understanding of who Jesus is, what He has shown us, and how He lived. We follow His example without the unattainable expectation of being exactly like Him.
In fact, many scholars believe that perfect should have been translated as love or complete. If this is the case, look at the verse again replacing the word perfect with the word love, "Be ye love even as your Father in Heaven is love." This radically changes things!
Being whole or complete because of Jesus and showing His love, now that is something humans can do!
My command is this: Love each other as I have loved you. Greater love has no one than this: to lay down one's life for one's friends. You are my friends if you do what I command. I no longer call you servants, because a servant does not know his master's business. Instead, I have called you friends, for everything that I learned from my Father I have made known to you. You did not choose me, but I chose you and appointed you so that you might go and bear fruit — fruit that will last — and so that whatever you ask in my name the Father will give you. This is my command: Love each other (John 15:12-17).
No matter how hard you work, how much of the Bible you study or memorize, how many classes you take, or services you attend, you will always make mistakes.
This can be a beautiful part of being human. You have heard the expression, "Life is about the journey, not the destination." For the Christian, it is both!
Allow God's grace to cover you. Stop always striving to be better and then feeling shame when you fail and start thriving in the completion of Salvation.
Instead, embrace the fact that you were designed by God intimately, someone who is complete in their standing with the gospel, who shows love, and is maturing in their faith.
Photo Credit: ©iStock/Getty Images Plus/BlackSalmon
---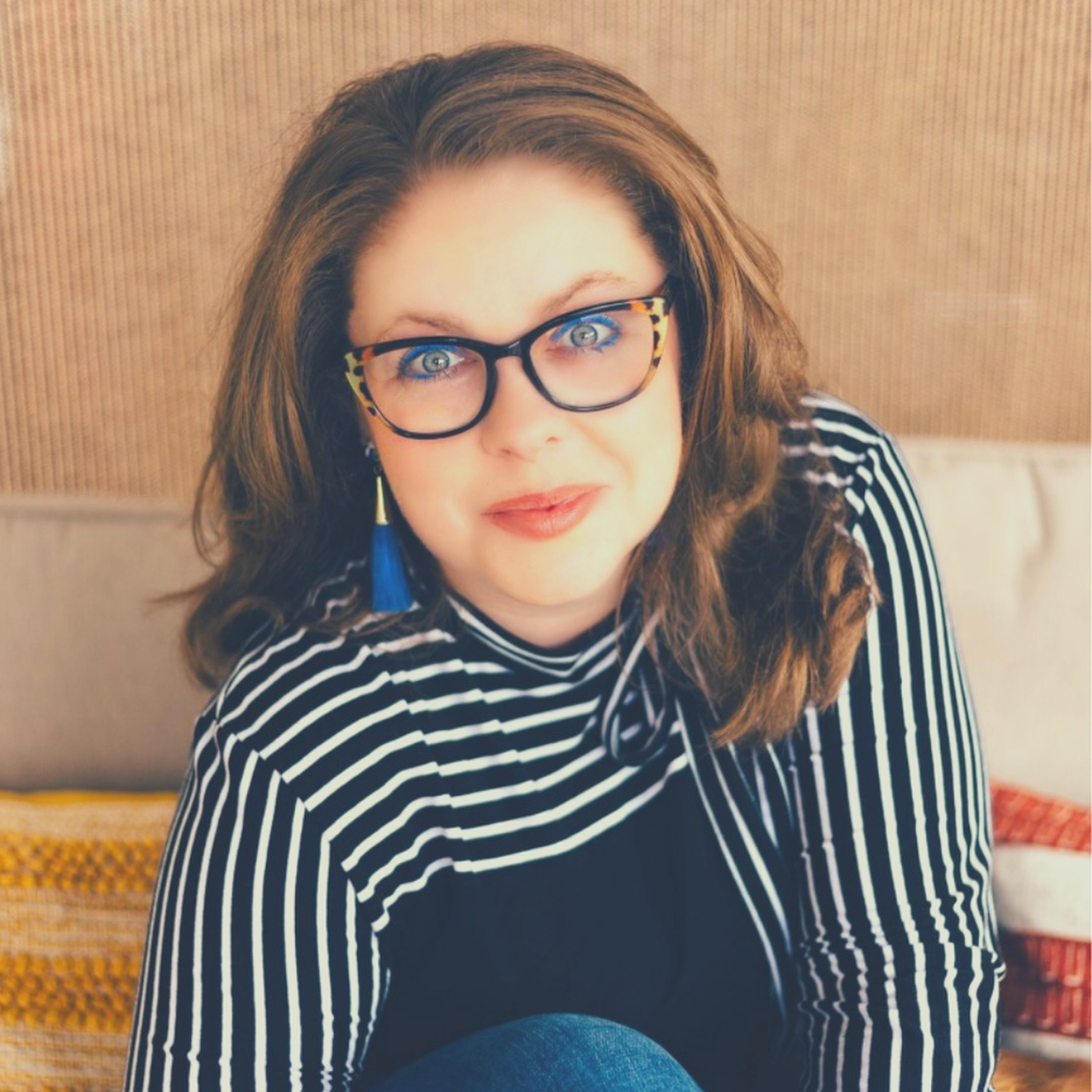 Rebekah Drumsta's work has been globally reaching by serving with various nonprofits and organizations. Her background is diverse including educational and online content development, event coordinating, international relations, and public speaking. Currently, Rebekah delights in being a homeschool mom and Life Coach. She serves as Director of PR for an international non-profit while also hosting her personal blog, RebekahDrumsta.com which focuses on recovery after religious trauma and spiritual abuse. Rebekah holds a BA in Urban Ministry and Family Crisis with a Christian Counseling Minor, an MA in Religious Education, and is a Certified Professional Life Coach. She has made appearances on and consulted with sources including BBC, NBC, ABC, The Daily Telegraph, and a variety of other platforms.
Related podcast:
The views and opinions expressed in this podcast are those of the speakers and do not necessarily reflect the views or positions of Salem Web Network and Salem Media Group.
Related video:
Jesus's presence is everywhere, but waiting is still part of prayer. Read more here.
Stock Footage & Music Courtesy of Soundstripe.com Thumbnail by Getty Images