The Bible, God's gift to each reader, reveals God's nature and character as a healer. The human body is a marvelous work of God's creation.
Although we have a new body without sickness or death in eternity, is it God's will for me to be healed here on earth? Can I ask God to heal me? Why does God heal some but not others? How do I ask for healing?
God created humans from the dust of the earth (Genesis 2:7). The human body's 11 systems have 37.2 trillion cells. In a lifetime, the heart beats over 2 billion times. Sixty thousand miles of vessels pump blood through the body.
There are 240 trillion connections to the brain's 100 billion cells. Only God! We say with the Psalmist, "For you created my inmost being; you knit me together in my mother's womb. I praise you because I am fearfully and wonderfully made" (Psalm 139:13, 14).
God created all things in heaven and earth, visible and invisible, thrones or powers or rulers or authorities (Colossians 1:16). Unlimited by natural law, Jesus' divine authority calmed the raging storm, healed the sick, and cast out demons, and raised the dead.
God's loving authority rules over life and death. "There is no god besides me. I put to death and I bring to life, I have wounded and I will heal, and no one can deliver out of my hand" (Deuteronomy 33:39).
Jesus healed many. "He cast out the spirits with a word, and healed all who were sick" (Matthew 8:16). "They laid the sick in the marketplaces, and begged Him that they might just touch the hem of His garment. And as many as touched Him were made well" (Mark 6:56).
A woman with an incurable blood issue of 12 years touched Jesus' garment. Instantly healed, she fell at His feet. Jesus acknowledged her, "Daughter, your faith has healed you. Go in peace" (Luke 8:48, emphasis mine).
Someone came from the house of a synagogue leader, Jairus, saying his 12-year-old daughter was dead and he didn't need to bother the Teacher anymore. Jesus, catching the eyes of Jairus said, "Don't be afraid; just believe, and she will be healed" (Luke 8:50, emphasis mine). Jesus raised her from the dead.
A centurion, a commander of one hundred soldiers, came to Jesus to tell of his servant's paralysis and terrible suffering (Matthew 8: 9).
Jesus, amazed by the centurion's faith, said no one in all of Israel had such great faith! Jesus said, "Go! Let it be done just as you believed it would. His servant was healed at that moment" (Matthew 8:10, emphasis mine).
Faith is the work of God. It's not mustered up in the mind, but a gift of God that persuades us to believe in God's authority and power for the miraculous. Faith is God's part. Believing is our part.
Healing Is in the Atonement
Adam and Eve disobeyed God, and their sin ushered in suffering and sorrow. But through Jesus, His death and resurrection conquered sin and death and provided wholeness in soul, body, and spirit.
"He took up our pain and bore our suffering… and by his wounds, we are healed" (Isaiah 53:4-5). Healing from sin and healing for physical needs were both included in the suffering of Jesus.
1 Peter 2:24 speaks of the spiritual healing of sin. "He himself bore our sins in his body on the cross, so that we might die to sins and live for righteousness; 'by his wounds you have been healed.'"
And, Matthew 8:16-17 speaks of physical healing. "Many who were demon-possessed were brought to Jesus, and He drove out the spirits with a word and healed all the sick. This was to fulfill what was spoken through the prophet Isaiah: 'He took on our infirmities and carried our diseases" (Matthew 8:17).
Is it God's nature to heal? Yes! So how do we respond?
Steps to Healing
1. Ask. King Hezekiah, a faithful king over Israel, was near death. He asked the Lord to heal him.
"Please, O Lord, remember how I have walked before you in faithfulness and with a whole heart, and have done what is good in your sight" (2 Kings 20:3). The Lord added 15 years to his life (2 Kings 20:5).
2. Be persistent in asking. Jesus told this story. Because of unexpected company, a man went to his friend's home at midnight asking for food. "Don't bother me. The door is already locked, and my children and I are in bed. I can't get up and give you anything" (John 11:7).
But he got up and gave the man whatever he requested. Not because of friendship, but because of the man's shameless boldness.
Jesus concludes, "So I say to you: Ask, and it will be given to you; seek, and you will find; knock, and the door will be opened to you. For everyone who asks receives; the one who seeks finds; and to the one who knocks, the door will be opened (Luke 11:9,10).
Like Hezekiah, who walked before the Lord in faithfulness, when we keep the commands and live right in obedience before the Lord, God's favor is upon us.
3. Fill your mind with God's Word. Read and recite Scripture. Immerse yourself in God's Word. Consider how you can apply the principles and promises to your daily life.
The Word opens the door of faith. Faith (persuaded to trust God) comes by hearing the Word of God (Romans 10:17) and results in believing.
4. Pray. "Is anyone among you sick? Let them call the elders of the church to pray over them and anoint them with oil in the name of the Lord. And the prayer offered in faith will make the sick person well; the Lord will raise them up" (James 5:14-15, emphasis mine).
Call your pastor and ask others from your church or small group to pray. The work of the Spirit includes "gifts of healing" within the body of the church (1 Corinthians 12:9).
5. Pursue God's presence with your whole being. Spend time worshipping and loving God. In His presence is fullness of joy. "I have seen you in the sanctuary and beheld your power and your glory (Psalm 63:2).
What Does This Mean?
Is it God's will to heal? Emphatically, yes! God heals. Does God always heal everyone? Elijah, the great prophet of Israel, never saw death. A chariot of fire took him to heaven in a whirlwind (2 Kings 2:11).
His student, Elisha, who did twice as many miracles, died from an illness (2 Kings 13:14).
Only God knows what is for our good (Romans 8:28). His ways are above our comprehension in light of eternity. "'For My thoughts are not your thoughts, nor are your ways My ways,' declares the Lord" (Isaiah 55:8).
God's favor rests on His children. God responds to our cries for help. "Call on me in the day of trouble; I will deliver you, and you will honor me" (Psalm 50:15).
When we need healing, ask! Seek Him through the scriptures. Look up all verses on healing. Meditate and recite them until they fill your thinking. Spend time in His presence. Pray persistently. Know God cares deeply for you and trust His timing.
My human thinking limits God; Peter walked on water until he took his eyes off Jesus. Too often, human understanding and solutions take the place of seeking God. I want to become more like the centurion who amazed Jesus by his believing faith in God's authority and power.
God "is able to do immeasurably more than all we ask or imagine, according to his power that is at work within us" (Ephesians 3:20,21).
For further reading:
Should We Lay Hands on the Sick in Healing?
Why Doesn't God Heal Everyone?
Related: Listen to our FREE podcast, Get Your Brave On with Amanda Carroll! You can find all of our episodes at LifeAudio.com.
Photo Credit: ©iStock/Getty Images Plus/microgen
---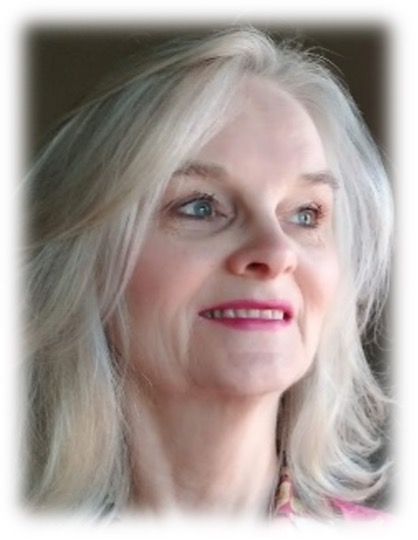 Judy McEachran loves to worship the Author of life and love. She is an ordained pastor and gifted musician who writes and speaks to encourage believers. She pastored churches in the Midwest and after retirement moved to Arizona. She is humbled not only by the gracious love of God but by her devoted husband, two sons, and ten grandchildren. You can visit her website at God Secrets that Impart Life. Find her music on YouTube. Judy's natural musical giftings invite worshippers into the presence of the Lord.
Related podcast:
The views and opinions expressed in this podcast are those of the speakers and do not necessarily reflect the views or positions of Salem Web Network and Salem Media Group.
So when sin is not being confronted, or even viewed as sin at all, it's time to address it with the hope of gently helping to restore believers caught in its web. Here are 10 sins that often go overlooked in Christian community.
Stock Footage & Music Courtesy of Soundstripe.com Thumbnail by Getty Images