Trials are a guarantee, but as believers, the sympathy we offer is grounded in the true hope of Jesus Christ. These Scripture passages and religious quotes can bring comfort, encouragement, and peace to our hearts, as well as to those in need.
"And do not forget to do good and to share with others, for with such sacrifices God is pleased." (Hebrews 13:16)

"Suffering in another human being is a call to the rest of us to stand in community. It is a call to be there. Suffering is not a question which demands an answer, it is not a problem which requires a solution, it is a mystery which demands a presence."―John Wyatt, A Matter of Life and Death
Photo Credit: Getty Images/InspirationGP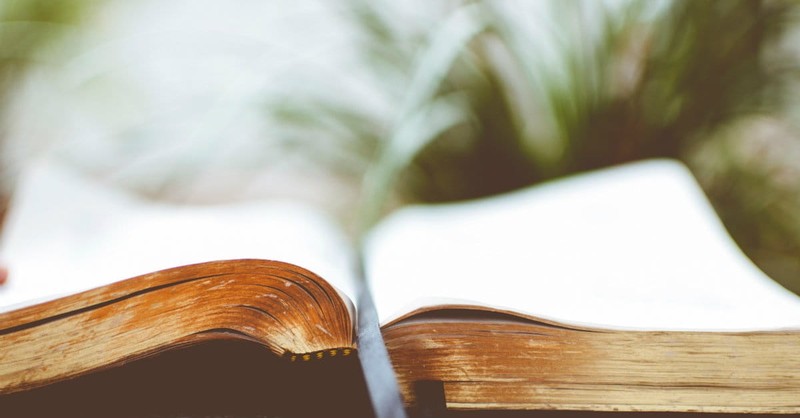 10 Sympathy Quotes from the Bible
Isaiah 55:10-11 says that God's Word doesn't return void. It is living, active, and charged with God's good intentions and purpose for our lives.
1. "Finally, all of you, be like-minded, be sympathetic, love one another, be compassionate and humble." (1 Peter 3:8)
2. "The LORD also will be a stronghold for the oppressed, a stronghold in times of trouble." (Psalm 9:9)
3. "For we do not have a high priest who cannot sympathize with our weaknesses, but One who has been tempted in all things as we are, yet without sin." (Hebrews 4:15)
4. "Moved with compassion, Jesus stretched out His hand and touched him, and said to him, "I am willing; be cleansed." (Mark 1:41)
5. "Praise be to the God and Father of our Lord Jesus Christ, the Father of compassion and the God of all comfort, who comforts us in all our troubles, so that we can comfort those in any trouble with the comfort we ourselves receive from God. For just as we share abundantly in the sufferings of Christ, so also our comfort abounds through Christ. If we are distressed, it is for your comfort and salvation; if we are comforted, it is for your comfort, which produces in you patient endurance of the same sufferings we suffer. And our hope for you is firm because we know that just as you share in our sufferings, so also you share in our comfort." (2 Corinthians 1:3-7)
6. "Beloved, do not be surprised at the fiery trial when it comes upon you to test you, as though something strange were happening to you. But rejoice insofar as you share Christ's sufferings, that you may also rejoice and be glad when his glory is revealed. If you are insulted for the name of Christ, you are blessed, because the Spirit of glory and of God rests upon you." (1 Peter 4:12-14)
7. "But he said to me, 'My grace is sufficient for you, for my power is made perfect in weakness.' Therefore, I will boast all the more gladly of my weaknesses, so that the power of Christ may rest upon me. For the sake of Christ, then, I am content with weaknesses, insults, hardships, persecutions, and calamities. For when I am weak, then I am strong." (2 Corinthians 12:9-10)
8. "Have mercy on me, my God, have mercy on me, for in you I take refuge. I will take refuge in the shadow of your wings until the disaster has passed. I cry out to the God Most High, to God, who vindicates me." (Psalm 57:1-2)
9. "When you pass through the waters, I will be with you; and through the rivers, they shall not overwhelm you; when you walk through the fire you shall not be burned, and the flame shall not consume you." (Isaiah 43:2)
10. "The Lord is close to the brokenhearted." (Psalm 34:18)
Further Reading: Bible Verses about Sympathy
Photo Credit: Unsplash.com/Ben White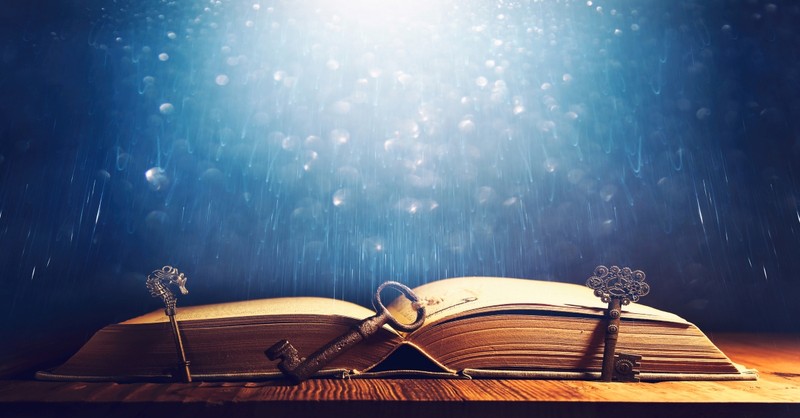 10 Sympathy Quotes from Classic Christian Writers
These sympathy quotes from classic Christian writers offer a bedrock of truth to stand on during our most difficult of times.
1. "Life with God is not immunity from difficulties, but peace in difficulties."―C.S. Lewis
2. "In the secret of God's tabernacle, no enemy can find us, and no troubles can reach us. The pride of man and the strife of tongues find no entrance into the pavilion of God. The secret of his presence is a more secure refuge than a thousand Gibraltars. I do not mean that no trials come. They may come in abundance, but they cannot penetrate into the sanctuary of the soul, and we may dwell in perfect peace even in the midst of life fiercest storms."―Hannah Whitall Smith
3. "When a tear is wept by you, think not your Father does not behold; for, "Like as a father pities his children so the Lord pities them that fear Him." Your sigh is able to move the heart of Jehovah; your whisper can incline His ear unto you; your prayer can stay His hands; your faith can move His arm. Oh! think not that God sits on high in an eternal slumber, taking no account of you."―Charles Spurgeon
4. "God delights to increase the faith of His children. We ought, instead of wanting no trials before victory, no exercise for patience, to be willing to take them from God's hands as a means. Trials, obstacles, difficulties and sometimes defeats, are the very food of faith."―George Mueller
5. "We must learn to live on the heavenly side and look at things from above. To contemplate all things as God sees them, as Christ beholds them, overcomes sin, defies Satan, dissolves perplexities, lifts us above trials, separates us from the world and conquers fear of death."―A.B. Simpson
6. "So surely as the stars are fashioned by His hands, and their orbits fixed by Him, so surely are our trials allotted to us: He has ordained their season and their place, their intensity and the effect they shall have upon us."―Charles Spurgeon
7. "In all trouble you should seek God. You should not set Him over against your troubles, but within them. God can only relieve your troubles if you in your anxiety cling to Him. Trouble should not really be thought of as this thing or that in particular, for our whole life on earth involves trouble; and through the troubles of our earthly pilgrimage we find God."―St. Augustine
8. "There is nothing that can replace the absence of someone dear to us, and one should not even attempt to do so. One must simply hold out and endure it. At first that sounds very hard, but at the same time it is also a great comfort. For to the extent the emptiness truly remains unfilled one remains connected to the other person through it. It is wrong to say that God fills the emptiness. God in no way fills it but much more leaves it precisely unfilled and thus helps us preserve—even in pain—the authentic relationship. Furthermore, the more beautiful and full the remembrances, the more difficult the separation. But gratitude transforms the torment of memory into silent joy. One bears what was lovely in the past not as a thorn but as a precious gift deep within, a hidden treasure of which one can always be certain."―Dietrich Bonhoeffer
9. "A measure of trials is necessary for the exercise and manifestation of your graces; to give you a more convincing proof of the truth and sweetness of the promises made to a time of affliction; to mortify the body of sin; and to wean you more effectually from the world."―John Newton
10. "We say, then, to anyone who is under trial, give Him time to steep the soul in His eternal truth. Go into the open air, look up into the depths of the sky, or out upon the wideness of the sea, or on the strength of the hills that is His also; or, if bound in the body, go forth in the spirit; spirit is not bound. Give Him time and, as surely as dawn follows night, there will break upon the heart a sense of certainty that cannot be shaken."―Amy Carmichael
Further Reading: 50 Inspirational Sayings to Lift Your Spirits
Photo Credit: Getty Images/tomertu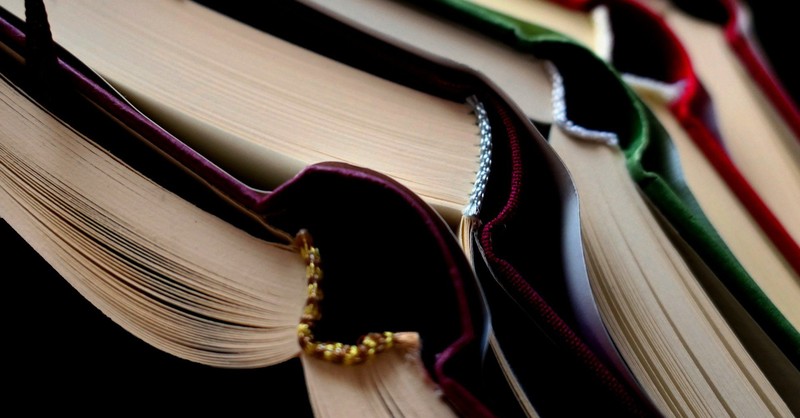 10 Sympathy Quotes by Modern Christians
Inspirational quotes from these more modern-day Christians provide sympathy and comfort. Several speak from their own experiences of grief and loss.
1. "We are not adrift in chaos. To me that is the most fortifying, the most stabilizing, the most peace-giving that I know about anything in the universe. Every time that things have seemingly fallen apart in my life, I have gone back to those things that do not change. Nothing in the universe can ever change those facts. He loves me. I am not at the mercy of chance."―Elisabeth Elliot
2. "Nothing is a surprise to God; nothing is a setback to His plans; nothing can thwart His purposes; and nothing is beyond His control. His sovereignty is absolute. Everything that happens is uniquely ordained by God. Sovereignty is a weighty thing to ascribe to the nature and character of God. Yet if He were not sovereign, He would not be God. The bible is clear that God is in control of everything that happens."―Joni Eareckson Tada
3. "It grew harder and harder. Even within these four walls there was too much misery, too much seemingly pointless suffering. Every day something else failed to make sense, something else grew too heavy. Will You carry this too, Lord Jesus? But as the rest of the world grew stranger, one thing became increasingly clear. And that was the reason the two of us were here. Why others should suffer we were not shown. As for us, from morning until lights-out, whenever we were not in ranks for roll call, our Bible was the center of an ever-widening circle of help and hope. Like waifs clustered around a blazing fire, we gathered about it, holding out our hearts to its warmth and light. The blacker the night around us grew, the brighter and truer and more beautiful burned the word of God. "Who shall separate us from the love of Christ? Shall tribulation, or distress, or persecution, or famine, or nakedness, or peril, or sword?... Nay, in all these things we are more than conquerors through him that loved us."―Corrie Ten Boom, The Hiding Place
4. "In any trial, in any bitter situation, you are not alone, you are not helpless, you are not a victim. You have a tree, a cross, shown to you by the Sovereign God of Calvary. Whatever the trial or temptation, it is not more than you can bear. It is bearable. It can be handled. You can know as Joseph knew, 'You meant evil against me, but God meant it for good in order to bring about this present result, to preserve many people alive.' (Genesis 50:20)."―Kay Arthur
5. "Paul and James both say that we should rejoice in our trials because of their beneficial results. It is not the adversity considered in itself that is to be the ground of our joy. Rather, it is the expectation of the results, the development of our character that should cause us to rejoice in adversity. God does not ask us to rejoice because we have lost our job, or a loved one has been stricken with cancer, or a child has been born with an incurable birth defect. But He does tell us to rejoice because we believe He is in control of those circumstances and is at work through them for our ultimate good."―Jerry Bridges
6. "Prayer and the Bible became a part of my everyday thoughts and beliefs. I learned to put my trust in God and to seek Him as my strength."―Rosa Parks
7. "Life is not a straight line leading from one blessing to the next and then finally to heaven. Life is a winding and troubled road. Switchback after switchback. And the point of biblical stories like Joseph and Job and Esther and Ruth is to help us feel in our bones (not just know in our heads) that God is for us in all these strange turns. God is not just showing up after the trouble and cleaning it up. He is plotting the course and managing the troubles with far-reaching purposes for our good and for the glory of Jesus Christ."
―John Piper, A Sweet and Bitter Providence
8. "For the Christian, there can be joy in the midst of suffering, joy that transcends the pain of the moment. But we don't really understand the grounds for this joy in the house of mirth. We discover it in the house of mourning. It is in weeping that we learn to contemplate the goodness of God. It is in mourning that we discover the peace of God that passes understanding."―R.C. Sproul, Surprised by Suffering
9. "There have been some hard things in my life, of course, as there have been in yours, and I cannot say to you, I know exactly what you're going through. But I can say that I know the One who knows. And I've come to see that it's through the deepest suffering that God has taught me the deepest lessons. And if we'll trust Him for it, we can come through to the unshakable assurance that He's in charge. He has a loving purpose. And He can transform something terrible into something wonderful. Suffering is never for nothing."―Elisabeth Elliot
10. "O place my hands with yours, help me divine The wounded God whose wounds are healing mine."―Malcolm Guite, Sounding the Seasons
Further Reading:
50 Christian Quotes to Inspire Your Faith Every Day
75+ Inspirational Christian Quotes
40 Beautifully Inspiring Quotes About God's Love
Photo Credit: ©Moritz320/Pixabay