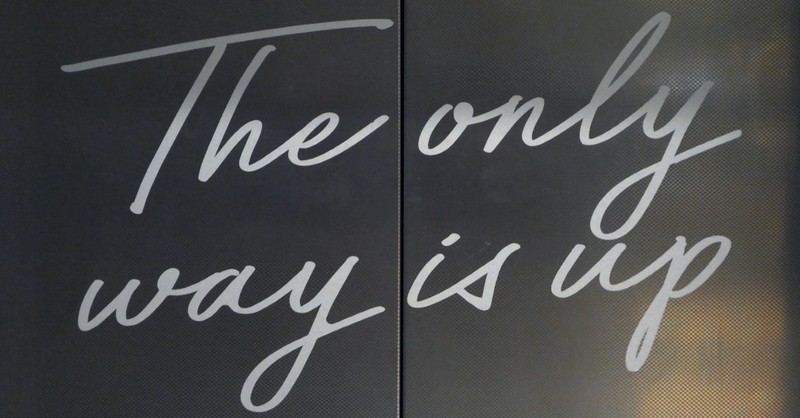 Who doesn't love inspirational quotes? They encourage, make us smile, and remind us of what's most important. So, whether you're going through a season of doubt, waiting for answers, feeling alone, or in need of courage or hope, inspiration is just around the corner.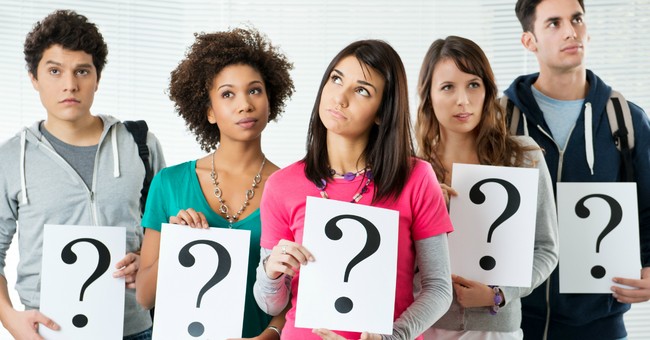 Photo Credit: ©GettyImages/Ridofranz
10 Short Inspirational Quotes for Times of Doubt
"For we walk by faith, not by sight" (2 Corinthians 5:7).
"Christ never failed to distinguish between doubt and belief. Doubt is can't believe. Unbelief is won't believe. Doubt is honesty. Unbelief is obstinacy. Doubt is looking for light. Unbelief is content with darkness." — Henry Drummond
"Don't dig up in doubt what you planted in faith." — Elisabeth Elliot
"Doubting does not prove that a man has no faith, but only that his faith is small. And when our faith is small, the Lord is ready to help us." — J.C. Ryle
"Doubt is the incentive to truth and inquiry leads the way." — Hosea Ballou
"Never doubt in the dark what God told you in the light." — V. Raymond Edman
"In faith, there is enough light for those who want to believe and enough shadows to blind those who don't." — Blaise Pascal
"Honest doubts, then, are open to belief. If you are really asking for information and good arguments, you might get some." — Timothy Keller
"Jesus immediately reached out his hand and took hold of him, saying to him, 'O you of little faith, why did you doubt?'" (Matthew 14:31)
"Your faith can move mountains and your doubt can create them." — Anonymous
Further Reading: 50 "Thank You God" Quotes for Every Season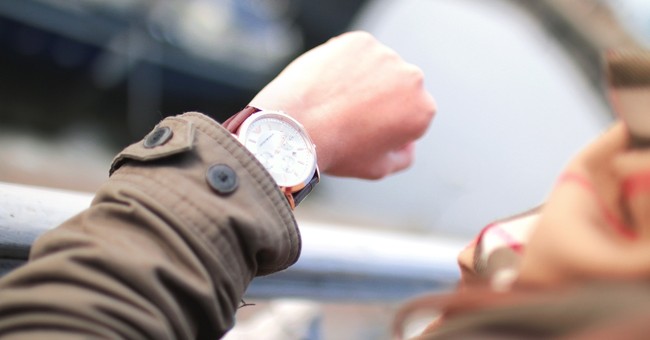 Photo Credit: Pexels/JÉSHOOTS
10 Short Inspirational Quotes When Waiting for Answers
"Most people never realize that loneliness is a gift from God. Not only can it draw us closer to Jesus, it can teach us to cherish a long-awaited marriage relationship all the more." — Eric Ludy
"Waiting exposes our idols and throws a wrench into our coping mechanisms. It brings us to the end of what we can control and forces us to cry out to God. God doesn't waste our waiting. He uses it to conform us to the image of his Son." — Betsy Childs Howard
"I try to remember that walking in the will of God might mean waiting as much as it might mean moving forward." — Tessa Afshar
"You can save a lot of time waiting on God." — Adrian Rogers
"The only thing harder than waiting on God is wishing that you had!" — Steven Furtick
"Sometimes when we're waiting for God to speak, He's waiting for us to listen." — Martha Bolton
"Waiting is an exercise of faith that demonstrates the condition of our hearts. Waiting on God is an act of faith. And faith is what separates the men from the boys." — Steve Farrar
"The Lord is good to those who wait for him, to the soul who seeks him" (Lamentations 3:25).
"But as for me, I will look to the Lord. I will wait for the God of my salvation; my God will hear me" (Micah 7:7).
"Never was a faithful prayer lost. Some prayers have a longer voyage than others, but then they return with their richer lading at last, so that the praying soul is a gainer by waiting for an answer." — William Gurnall
Further Reading: 10 Morning Blessing Quotes to Begin Your Day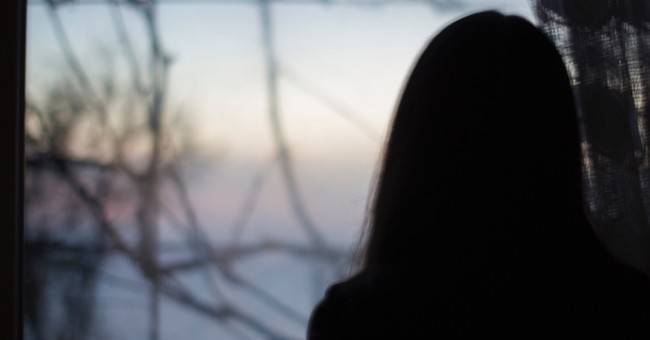 Photo Credit: ©Getty Images/Alexey M
10 Short Inspirational Quotes When Feeling Alone
"Cast all your anxiety on him because he cares for you" (1 Peter 5:7).
"It is not darkness you are going to, for God is Light. It is not lonely, for Christ is with you. It is not unknown country, for Christ is there." — Charles Kingsley
"How comfortable it is to have One, day and night, before the throne to control the charge of our enemy, and the despondencies of our souls." — Stephen Charnock
"You are never left alone when you are alone with God." — Woodrow Kroll
"Snuggle in God's arms. When you are hurting, when you feel lonely, left out. Let Him cradle you, comfort you, reassure you of His all-sufficient power and love." — Kay Arthur
"I have found peace in my loneliest times not only through acceptance of the situation but through making it an offering to God, who can transfigure it into something for the good of others." — Elisabeth Elliot
"Draw near to God and He will draw near you" (James 4:8).
"Loneliness is inner emptiness. Solitude is inner fulfillment." — Richard J. Foster
"Some of you aren't doing okay out there. Some of you hide your feelings of loneliness, shame over things you did wrong, or the pressure of feeling you never do enough. God sees you; God wants to be closer to you, He has people who want to encourage you too. Stop hiding and trying in your own strength; this will only make things worse. Be vulnerable with Him and be real with a trusted friend and pray with them. Not all feelings are real, not all thoughts are truth. Cast your cares upon the Lord, for He cares for you." — Ben Fitzgerald
"The soul that sees beauty may sometimes walk alone." — Johann Wolfgang Von Goethe
Further Reading: 50 Inspirational Sayings to Brighten Your Day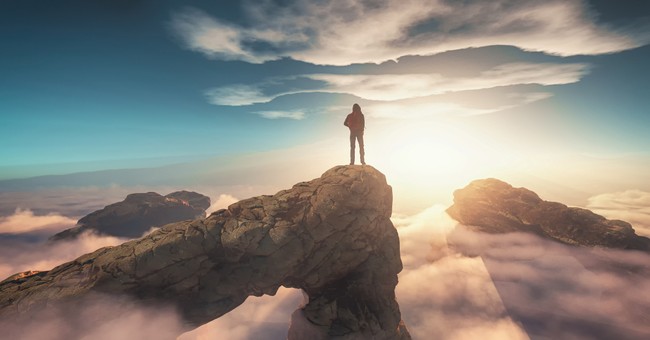 Photo Credit: GettyImages/Orla
10 Short Inspirational Quotes for Times in Need of Courage
"Courage is being scared to death…and saddling up anyway." — John Wayne
"Courage is not simply one of the virtues, but the form of every virtue at the testing point." — C. S. Lewis
"Courage is contagious. When a brave man takes a stand, the spines of others are often stiffened." — Billy Graham
"Courage is fear holding on a minute longer." — George S. Patton
"We must build dikes of courage to hold back the flood of fear." — Martin Luther King, Jr.
"The eagle has no fear of adversity. We need to be like the eagle and have a fearless spirit of a conqueror!" — Joyce Meyer
"Courage doesn't mean you don't get afraid. Courage means you don't let fear stop you." — Bethany Hamilton
"Be strong and courageous. Do not be afraid or terrified because of them, for the Lord your God goes with you; he will never leave you nor forsake you" (Deuteronomy 31:6).
"Courage is going from failure to failure without losing enthusiasm." — Winston Churchill
"Be strong and take heart, all you who hope in the Lord" (Psalm 31:24).
Further Reading: 30 Sympathy Quotes for People in Trials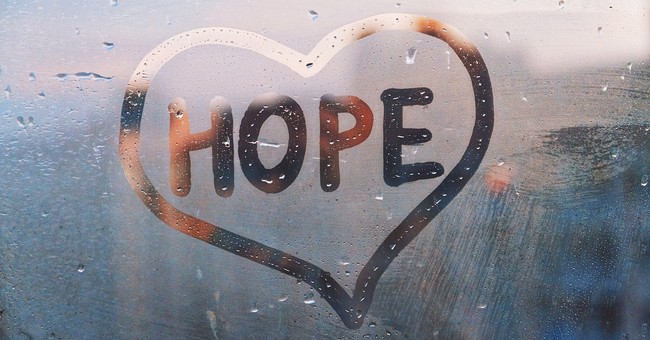 Photo Credit: ©GettyImages/ksenija18kz
10 Short Inspirational Quotes When in Need of Hope
"It is always darkest just before the day dawneth." — Thomas Fuller
"And you will feel secure because there is hope; you will look around and take your rest in security" (Job 11:18).
"Our righteousness is in Him, and our hope depends, not upon the exercise of grace in us, but upon the fullness of grace and love in Him, and upon His obedience unto death." — John Newton
"I am thankful that in a troubled world no calamity can prevent the return of spring." — Helen Keller
"Without Christ, there is no hope." — Charles Spurgeon
"Now may the God of hope fill you with all joy and peace in believing, that you may abound in hope by the power of the Holy Spirit" (Romans 15:13).
"God is the only one who can make the valley of trouble a door of hope." — Catherine Marshall
"The presence of hope in the invincible sovereignty of God drives out fear." — John Piper
"If you have been reduced to God being your only hope, you are in a good place." — Jim Laffoon
"The safest place in all the world is in the will of God, and the safest protection in all the world is the name of God." — Warren Wiersbe
Photo Credit: Unsplash/Nick Fewings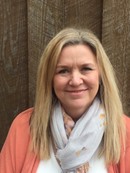 Cathy Baker is the author of Pauses for the Vacationing Soul: A Sensory-Based Devotional Guide for the Beach and Pauses for the Vacationing Soul: A Sensory-Based Devotional Guide for the Mountains. She writes from a tiny studio lovingly known as The Tiny House on the Hill in the Foothills of SC. As an author, Hope Writer, and Bible teacher for over twenty-five years, she encourages women to pause and embrace the seemingly small, mundane moments of their day for God's glory. She invites you to join her in the tiny house where you're always welcome to come in and take a seat.
---
This article is part of our larger Inspiring Quotes resource meant to encourage and strengthen your faith. Visit our most popular quotes by well known Christians and theologians to find more inspiration. Remember, the Holy Spirit can work through us when we have faith and share it with others! Please pass along any quotes that touch your heart because you never know light you'll shine on someone else's dark day!