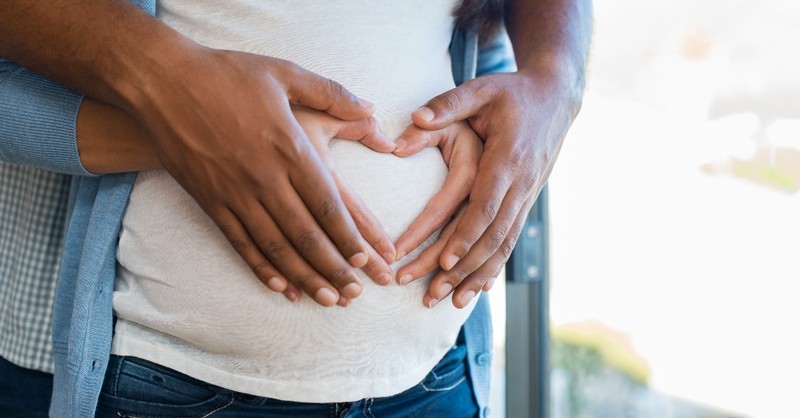 Scripture defines a person as a human being from conception, which David writes about in Psalm 139:13-16. The Psalmist uses poetic lyrics to explain how the Lord creates life before birth.
The Lord has a specific plan for each person's life from conception.
What the Bible Teaches about Life
The Jews believed that the abortion of a preborn child and exposure of a born child are both murderous sins.
God created life and breathed life into Adam. Genesis 2:7 says, "Then the LORD God formed the man of dust from the ground and breathed into his nostrils the breath of life, and the man became a living creature."
God created man and woman for procreation. Genesis 2:24 says, "Therefore a man shall leave his father and his mother and hold fast to his wife, and they shall become one flesh."
The Bible makes it clear that the killing of a person created in God's image is murder. Exodus 20:13, "You shall not murder."
The word murder is the transliterated word ratsach, and according to Strong's dictionary (The New Strong's Exhaustive Concordance of the Bible, it means, "To murder, slay, kill, premeditated, accidental, as avenger, slayer intentional, and to assassinate."
The Didache (2.2.), an ancient manual for church instruction, says, "You shall not commit murder. You shall not procure abortion, nor commit infanticide."
There is a difference between a child in a mother's womb and one outside of it, and the early church saw both as equally living people and taking the life as murderous.
Charles H.H Scobie in Ways of our God: An Approach to Biblical Theology, says, "Scripture uses the Greek word brephos for Elizabeth's unborn child (Luke 1:41; 44), unborn Jesus in Mary's womb (Luke 2:12), and also for the children brought to Jesus (Luke 18:15)."
Another example is found in the birth announcement of Samson. The Angel of the Lord told Samson's mother, "The boy will be a Nazirite of God from the womb until the day of his death" (Judges 13:7).
Samson is referred to as a "boy" from the womb until death, indicating the time from prior to physical birth to beyond the womb.
Isaiah 49:1 adds, "Before I was born the LORD called me; from my mother's womb he has spoken my name."
This "servant of the Lord" was considered called by God as a child in the womb. God told the prophet, Jeremiah, "Before I formed you in the womb I knew you, before you were born I set you apart; I appointed you as a prophet to the nations" (Jeremiah 1:5).
God "knew" Jeremiah while he was in his mother's womb, referring to Jeremiah as a living being prior to his birth.
God is involved in the creation and development of a person from the earliest stages of formation in the womb. Human life is defined by Scripture from the point of conception.
Created in the Image of God
Christians must stand up on ethical issues and proclaim God's Word. God's Word reveals His will in regards to theological, moral, and ethical issues like abortions. Jesus taught believers that they are to be "salt and light" (Matthew 5:13).
The Lord created life when He breathed into Adam's nostrils and breathed life into every human being since. Christians have a biblical and moral obligation to speak out on social issues, especially issues such as life.
Christians are to be known as people of the Book of Life who regularly open the Bible to read, meditate, study, and apply what it teaches to their lives. Abortion is murder because God says so. The Lord created life when He breathed into Adam.
However, in protecting the unborn, we must also remember the mothers who might feel they have no choice and show them love along with their baby, for we don't know their story, and these women are God's children as well. As one writer graciously puts it,
Perhaps you have a friend who has had an abortion or perhaps you have. I don't know your story; I don't know your circumstances, but I do know this: Jesus isn't shocked by abortion. He knows everything about you, and he wants to take the crushing shame and insurmountable pain off your shoulders. He wants to wash you in grace and set you free.
When Jesus receives you, you are united with him. He goes to God on your behalf. And do you know what our mighty, Father God says? "You have been crucified with Christ — you've already been through judgment — you are now hidden in Jesus. You are my child in whom I am well pleased." You are fully known and loved by God.
We Are Fearfully and Wonderfully Made
Every single person is sinful from the moment of conception (Psalm 51:5). Theologians call this original sin, which means that humans are born with a sinful nature at conception.
Genesis 2:16-17 teaches that Adam was commanded not to eat from the Tree of the Knowledge of Good and Evil.
Since Adam ate from the Tree of the Knowledge of Good and Evil, all humanity are now sinners by nature (Psalm 51) and by choice (Psalm 14:2-3; Romans 3:10-18).
Jesus, the Second Adam, fulfills God's image-bearing purposes. The image of God in man marred by the Fall can only begin to be restored through faith in the finished and sufficient work of Christ (Romans 10:7-17; 1 Corinthians 15:1-8).
One day the image of God will be fully restored when the people of God shall be entirely like Jesus (Romans 8:31-39).
The Apostle Paul speaks to this particular issue when he talks about "the light of the gospel of the glory of Christ, who is the image of God" (2 Corinthians 4:4; Colossians 1:15).
Jesus is the image of God that God the Father intended Adam to be in the Garden of Eden. Christians united to Christ by faith are now seen by God the Father as His adopted children daily being conformed into the image of Christ (Romans 8:28-30), in righteousness and holiness (Ephesians 4:24).
How Can We Live Like We Are Fearfully and Wonderfully Made?
Christians are the possession of the Lord, the apple of His eye (Deuteronomy 32:10). This reality should cause those who have been made holy by the Lord and whose sins have been forgiven because of the finished and sufficient work of Jesus (1 Peter 1:13-25) to now live rightly before the Lord who is holy and just in all of His ways.
1. Remember your divine Creator. John Calvin states in his commentary on Psalms 119-150, "One great reason for the carnal security into which we fall, is not considering how singularly we were fashioned at first by our Divine Maker."
Christians must understand since the Lord is Creator and Lord over His people, they belong to Him and has every right to intrude into their lives and discipline "the one he loves" (Hebrews 12:6). Since the Lord is just, He will also deliver divine justice against sin (Hebrews 9:27).
2. Speak to others who are also fearfully and wonderfully made about Christ. Christians are taught to go and make disciples (Matthew 28:18-20), to do the work of an evangelist (2 Timothy 4:5), and to be salt and light (Matthew 5:10-12).
Since Christians have been saved by Christ and are the possession of Christ and now have new desires for Christ, Christians should tell others about Christ.
So, let's as God's people point people to Jesus who is Wonderful, altogether Righteous, and who now empowers His people through the Holy Spirit to tell others of glad tidings and the good news of salvation in Christ alone.
For further reading:
What Does the Bible Say about Abortion?
How Are We Created in the Image of God?
Why Did God Create the Forbidden Fruit in the First Place?
What Does it Mean That Jesus Is the Second Adam?
What Is the Meaning of 'Apple of My Eye' in the Bible?
How Did Jesus Interact with Children? Meaning and Significance
Should We Have Childlike Faith?
Photo Credit: ©iStock/Getty Images Plus/Ridofranz
---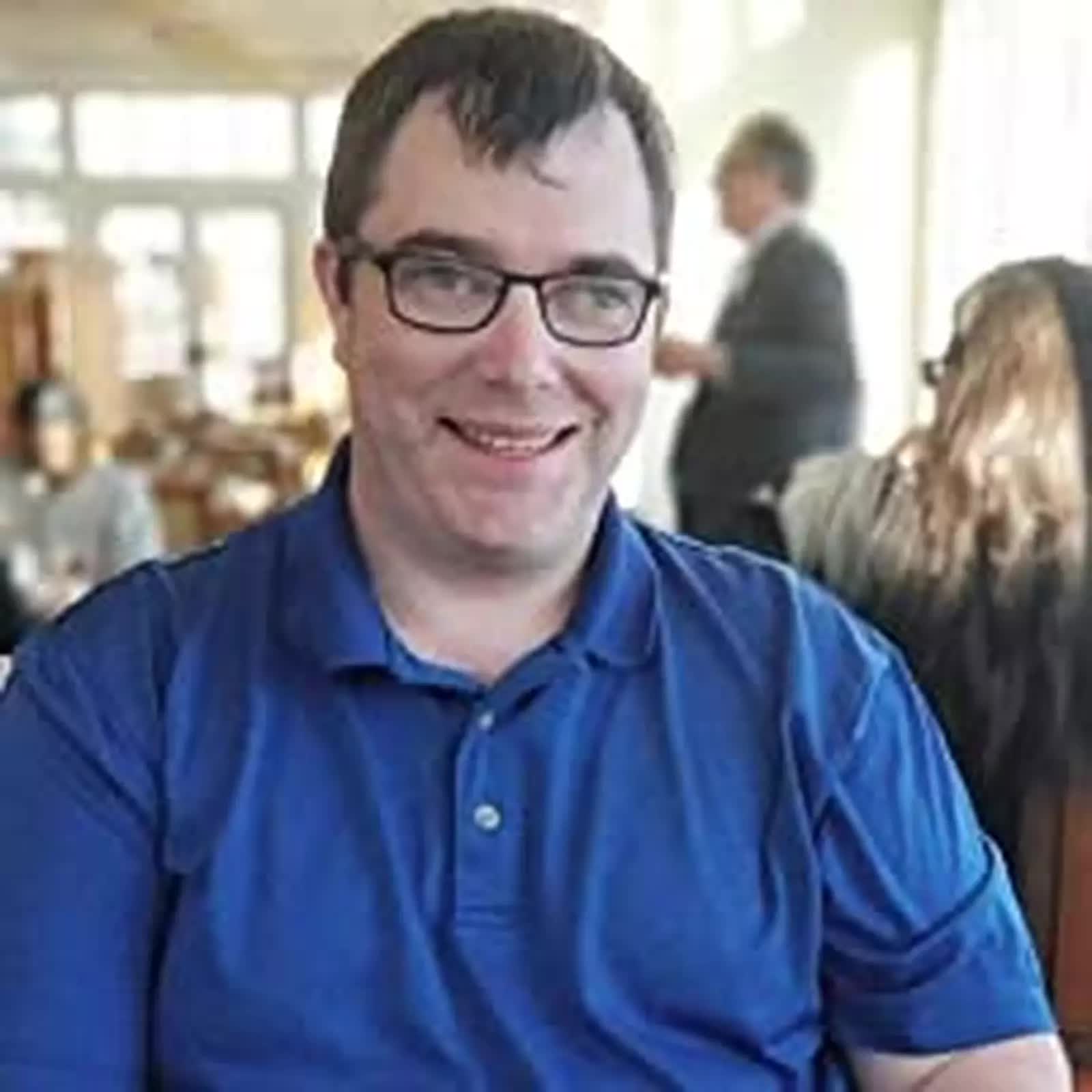 Dave Jenkins is happily married to Sarah Jenkins. He is a writer, editor, and speaker living in beautiful Southern Oregon. Dave is a lover of Christ, His people, the Church, and sound theology. He serves as the Executive Director of Servants of Grace Ministries, the Executive Editor of Theology for Life Magazine, and is the Host for the Equipping You in Grace Podcast. He is the author of The Word Explored: The Problem of Biblical Illiteracy and What To Do About It (House to House, 2021). You can find him on Facebook, Twitter, Instagram, Parler, Youtube, or read his newsletter. Dave loves to spend time with his wife, going to movies, eating at a nice restaurant, or going out for a round of golf with a good friend. He is also a voracious reader, in particular of Reformed theology, and the Puritans. You will often find him when he's not busy with ministry reading a pile of the latest books from a wide variety of Christian publishers. Dave received his M.A.R. and M.Div through Liberty Baptist Theological Seminary.