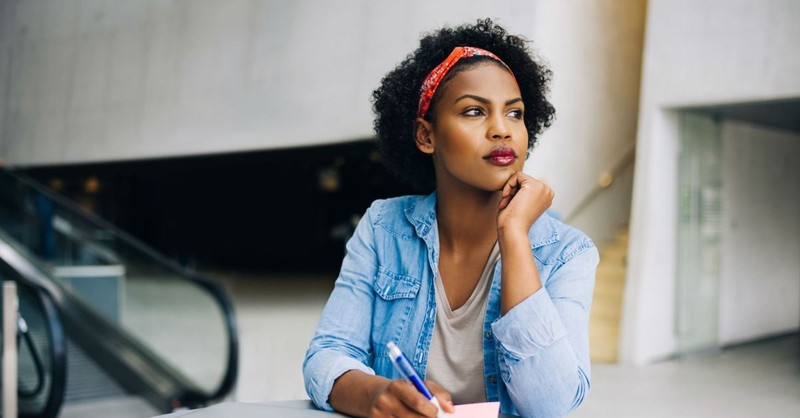 "For you formed my inward parts; you knitted me together in my mother's womb. I praise you, for I am fearfully and wonderfully made." (Psalm 139:13-14)
Psalm 139: Its Context and Meaning
In Psalm 139, the closing request, "search me, O God, and know my heart," echoes the opening statement ("you have searched me and know me"). David, the Psalmist of Psalm 139, uses the word "know" (Psalm 139:1-2, 4, 6, 23) to communicate the Lord's intimate knowledge of His people.
Then he moves in Psalm 139:7-12 to focus on how there is nowhere in the universe to run away from the knowledge of the Lord. In Psalm 139:13-16, David illustrates this by describing life in a very dark place, the mother's womb.
Psalm 139:17-18 then exclaims how delightful the knowledge of God is. Then, in Psalm 139:19-22 he affirms his loyalty to the Lord and in Psalm 119:23-24, invites Him to examine his inner life by purging him from all that hinders his walking in "the way everlasting."
Meaning 1: God Intimately Knows Us
Because all humanity is fearfully and wonderfully made, the Creator and Lord knows the hairs on our head and has such detailed and precise knowledge of our lives down to the very nanosecond of when we will be born, live, and die.
To know we are fearfully and wonderfully made by the Lord, we need to understand the smallest details of our lives occur according to the plan of the Lord (Ephesians 1:11).
Psalm 139:14 contributes to our understanding of this subject by highlighting the all-knowing, all-present, and complete knowledge of the Lord. Such knowledge reveals the Lord is not a casual observer who takes knowledge in as we do.
"I will praise you" (Psalm 139:14) because:
The Lord ordains everything from eternity past to eternity future and everywhere in between.
The Lord who is holy, good, and just also sustains and governs and brings all things to pass from the creation of the cosmos to the functioning of our cells in our bodies.
Now that we have some understanding of who we are speaking about in the Lord, we now can begin to answer the question posed at the beginning of this article.
Meaning 2: All Humanity Belongs to its Creator, God.
Because all humanity is fearfully and wonderfully made by the Lord, He owns all humanity as well as the rest of the world He created, governs, and sustains.
Psalm 139:13-16 expands upon David's earlier reference to the divine presence of the Lord, showing how His presence is so intimate that even in the mother's womb, He carefully knits people together. By using this imagery, the Psalmist pictures the Lord attending to the details of his life as a knitter must pay close attention to knit a blanket to not produce a tangled mess.
The following truths also flow from this beautiful imagery used by David in Psalm 139:
Because all humanity is fearfully and wonderfully made, all life is sacred (Genesis 9:6).
Because all humanity is fearfully and wonderfully made, humanity is the pinnacle of creation created to resemble God and to fill the earth through procreation with fellow image-bearers of God.
Because all humanity is fearfully and wonderfully made in the image of God, all humanity should be treated with dignity and respect.
We Are 'Fearfully and Wonderfully Made' But Need Redemption from Sin.
We also know from Genesis 2:16-17 that Adam was commanded not to eat from the tree of the knowledge of good and evil. Since Adam ate from the tree of the knowledge of good and evil, all humanity are now sinners by nature (Psalm 51) and by choice (Psalm 14:2-3; Romans 3:10-18).
Jesus, the Second Adam, fulfills God's image-bearing purposes. The image of God in man marred by the Fall can only begin to be restored through faith in the finished and sufficient work of Christ (Romans 10:7-17; 1 Corinthians 15:1-8).
One day the image of God will be fully restored when the people of God shall be entirely like Jesus (Romans 8:31-39). The Apostle Paul speaks to this particular issue when he talks about "the light of the gospel of the glory of Christ, who is the image of God" (2 Corinthians 4:4; Colossians 1:15). Jesus is the image of God that God the Father intended Adam to be in the Garden of Eden. Christians united to Christ by faith are now seen by God the Father as His adopted children, daily being conformed into the image of Christ (Romans 8:28-30) in righteousness and holiness (Ephesians 4:24).
Let's now turn to consider how the following three truths relate to our previous points mentioned in the earlier sections of this article and how they relate today to our lives as Christians.
How Can We Live Like You and I Are Fearfully and Wonderfully Made?
Christians are the possession of the Lord, the apple of His eye (Deuteronomy 32:10). This reality should cause those who have been made holy by the Lord and whose sins have been forgiven because of the finished and sufficient work of Jesus (1 Peter 1:13-25) to now live rightly before the Lord who is holy and just in all of His ways.
1. Remember your divine Creator. John Calvin states in his commentary on Psalms 119-150, "One great reason for the carnal security into which we fall, is not considering how singularly we were fashioned at first by our Divine Maker."
Christians must understand since the Lord is Creator and Lord over His people, they belong to Him, and has every right to intrude into their lives and discipline "the one he loves" (Hebrews 12:6). Since the Lord is just, He will also deliver divine justice against sin (Hebrews 9:27).
2. Speak to others, who are also fearfully and wonderfully made, about Christ. Christians are taught to go and make disciples (Matthew 28:18-20), to do the work of an evangelist (2 Timothy 4:5), and to be salt and light (Matthew 5:10-12). Since Christians have been saved by Christ and are the possession of Christ and now have new desires for Christ, Christians should tell others about Christ.
Christians should speak on biblical, ethical, moral, and social issues to point people to the finished and sufficient work of Christ. So, let's as God's people get to pointing people to Jesus who is Wonderful, altogether Righteous, and who now empowers His people through the Holy Spirit to tell others of glad tidings and good news of salvation in Christ alone.
---
Dave Jenkins is the Executive Director of Servants of Grace Ministries, the Executive Editor of Theology for Life Magazine, and the Host of the Equipping You in Grace Podcast. He received his MAR and M.Div. through Liberty Baptist Theological Seminary. You can follow him on Twitter at @davejjenkins, find him on Facebook at Dave Jenkins SOG, Instagram, or read more of his writing at Servants of Grace, or sign up for his email newsletter. When Dave isn't busy with ministry, he loves spending time with his wife, Sarah, reading the latest from Christian publishers, the Reformers, and the Puritans, playing golf, watching movies, sports, and spending time with his family.
Photo Credit: Getty/FlamingoImages