A hater is someone who is critical, hateful, and a bully. In the 21st century, haters are common in real life and in the digital world of social media, blog posts, and Facebook posts. Being attacked or hated by a hater can really hurt a person's feelings and do much harm to their view of themselves.
If you have been the victim of being bullied by a hater, you are not alone. Being hated and bullied occurs frequently throughout the lives of not just young people but also adults.
'Haters Gonna Hate'
Haters and bullies are well described in these lyrics by Taylor Swift in her song "The Lakes," "I'm not cut out for all these cynical clones/These hunters with cell phones." Have you ever experienced haters in your life? Most people have at some point.
We would like to think that haters stop bullying after high school, but sadly, they do not. I, too, have experienced haters in my own life, both in middle school and in my career writing. Unfortunately, receiving hate rather than support is common in life.
Even when others hate on us, we can always know that God loves us. More often than not, haters and bullies are being mean toward us because they have been hurt in some way themselves. Here are five ways to deal with haters.
1. Pray for Them
The best way to deal with haters is to pray for them. Jesus tells us, "But I tell you, love your enemies and pray for those who persecute you" (Matthew 5:44). After someone bullies us, it is normal to feel angry, desolate, or upset.
Your feelings are completely valid, but we have to turn our feelings into something positive. If we are feeling angry, we should not automatically scream, yell, or hurt the other person's feelings or try to get even with them.
Instead, we should pray for them. By praying for them, we will feel more sympathy toward them. Have you tried praying for someone who hurt you?
It can sound odd to do this, but it does help you feel better to know that you are doing what Jesus commands. Choose today to pray for those who have bullied you and hated you.
2. Ignore Them/Block Them
A second way to deal with haters is to ignore them and block them. If the hater is a person in your real physical life, take the effort to ignore them. You do not need to be around them if they are going to be mean to you. In the same way, if the hater is online, block them.
On most social media platforms, there is a "block" option. If the bullying has been extremely intense, you can also report their page.
Ignoring and blocking haters is a good thing to do to ensure that they do not hurt your emotional well-being any more than they already have. God does not want you to put yourself in situations where you know you will be bullied.
3. Don't Take it Personally
A third way to deal with haters is to not take it personally. Most likely, you are not the only person they have bullied. Haters and bullies normally are mean because they are hurting themselves.
It could be a parent, a sibling, or a friend of theirs who bullies them, and they are in turn, hating on you and bullying you. Haters like to hurt other people's feelings and make them feel small in order for them to feel big and strong.
When a hater hurts you, don't take it personally. There is nothing wrong with you. The problem is the way they are treating and hurting others. Hopefully, the hater or bully will eventually change their ways and apologize to you, but even if they do not, don't take it personally.
4. Be Kind Even Though They Are Not
A fourth way to deal with haters is to be kind even though they are not kind to you. The Lord tells us, "But love your enemies, do good to them, and lend to them without expecting to get anything back. Then your reward will be great, and you will be children of the Most High because he is kind to the ungrateful and wicked" (Luke 6:35).
Jesus is telling us to love others, be kind to them, and give to them even though we know they will not do the same back. Doing these things are part of what it means to follow Jesus.
Recommended
Similarly, the Apostle Paul says, "Be kind and compassionate to one another, forgiving each other, just as in Christ God forgave you" (Ephesians 4:32).
Choose to be kind to the haters even though they are not nice to you. Jesus was kind to everyone, yet not everyone was nice to Him. By following Jesus' example, you will feel better and bring glory to God's Name.
5. Continue to Be You
A fifth way to deal with haters is to continue to be you. It is easy to feel bad about ourselves after someone hurts our feelings, hates us, or bullies us. If you're like me, maybe you have felt like you needed to change in order for the person to not hate you or bully you anymore.
The truth is that even if you change and be like them, the hater or bully will not like you any more than he or she already does. This is because haters and bullies are mean, and they are constantly looking for another person to pick on.
Even if it may feel like you need to change because of a hateful statement, post, or caption, you do not have to change one bit. Continue to be you. God created you uniquely you for a reason (Psalm 139:13-16).
Keep shining your light for Jesus, and don't worry yourself about the opinions of the haters and bullies. Haters are going to hate, and bullies are going to bully.
You need to continue to be you. Haters and bullies will make you feel like there is something wrong with you, but there isn't. There is nothing wrong with you at all — just keep being you.
Loving Others
Jesus commands us to love all people even if they do not return the same love to us (Luke 6:35). It is a hard thing to love people who are mean to us, yet it is what Jesus commands. God can help you love and forgive those who have hurt you by asking Him in prayer.
The Lord does not want us to hate anyone, including haters and bullies. He wants us to extend love, kindness, and forgiveness even though they do not deserve it.
Dealing with haters is hard; however, praying for them, ignoring/blocking them, not taking their hate personally, being kind to them, and continuing to be yourself are all steps to deal with haters and bullies.
Sadly, we will come across a lot of haters and bullies in our lives, but it is up to us to respond in a way that is glorifying to God.
Don't let yourself be trapped by the bitterness of haters because it can lead you to become hateful, resentful, and critical of others just like them. Choose to treat haters and bullies just as Jesus would and continue to shine brightly for Him.
For further reading:
How Do We Show Love to Toxic People?
Why Does the Bible Have to Tell Us to Be Kind to One Another?
Photo Credit: ©iStock/Getty Images Plus/Prostock-Studio
---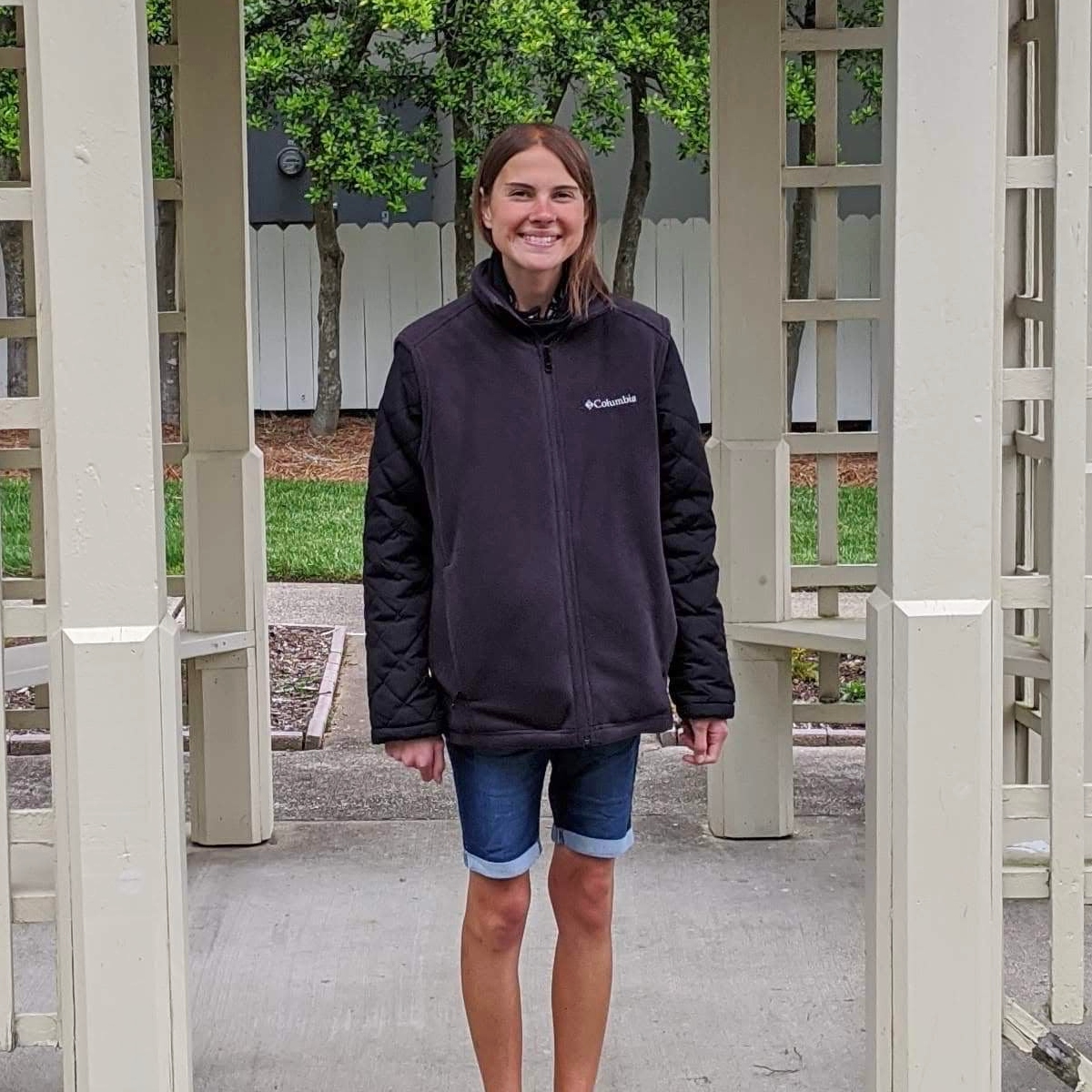 Vivian Bricker loves Jesus, studying the Word of God, and helping others in their walk with Christ. She has earned a Bachelor of Arts and Master's degree in Christian Ministry with a deep academic emphasis in theology. Her favorite things to do are spending time with her family and friends, reading, and spending time outside. When she is not writing, she is embarking on other adventures.
Related podcast:
The views and opinions expressed in this podcast are those of the speakers and do not necessarily reflect the views or positions of Salem Web Network and Salem Media Group.
So when sin is not being confronted, or even viewed as sin at all, it's time to address it with the hope of gently helping to restore believers caught in its web. Here are 10 sins that often go overlooked in Christian community.
Stock Footage & Music Courtesy of Soundstripe.com Thumbnail by Getty Images