"All lives end, all hearts are broken, caring is not an advantage. There is the promise of love, the pain of loss, the joy of redemption."-BBC Sherlock
It's that time of year again when there are red and pink hearts in all forms in every retail shop you go to. The demographic for these items varies from lovers exchanging Valentine's Day gifts, children who exchange Valentine's Day cards at school, and singles who just want their regularly-regimented candy, but it is now in the form of hearts that say, "I Love You" and "Be Mine."
The heart is a powerful motivator, persuader, and life source. We are so easily led by our hearts — its wants and desires — that it can become an idol if we decide to follow it above the Lord.
However, our hearts are very special and delicate. The Bible refers to it "more than 800 times [in the Old Testament], but more than 200 times it deals with one's thought life, emotions, the wellsprings of life, those things that motivate and mold us."
Our hearts are very precious to God, and he protects them (Philippians 4:7), but it also falls on us to use wisdom in what we allow in (Romans 12:2).
Why Guard Your Heart?
Proverbs 4:23 says, "Above all else, guard your heart, for everything you do flows from it." We are told to guard our hearts, but what exactly are we guarding it from? That is a hard question to answer since God created us as unique, individual beings. Perhaps the real question is why should I guard my heart?
Solomon tells us — because everything, not some things or a few things, but everything we do flows from the heart. Our motives in how we interact with each other stems from the heart.
I'll say it again, the heart is so precious. And as humans, we have a tendency to break each other's hearts. That is the human condition. We have a duty, as Christians, to love one another (1 John 4:20). We have a responsibility in how we treat others, but also how we let others treat us.
The Heart Wants What it Wants
"Follow your heart" as the old adage goes, but the heart can be an unreliable source unless what we have allowed in is "true, noble, right, pure, lovely, admirable, excellent, and praiseworthy" (Philippians 4:8).
If we let our hearts go to the beat of its own drum, it will lead us to places we might not want to be, with an unrepairable heart at the end. Pain that is unseen is often overlooked, more so than a physical injury that can be seen and knowingly fixed.
The pain of the heart is one that can be unseen and not so easily fixed. This pain goes deep, lasts longer, and affects the very life we lead. "Everything you do flows from it." It's at the source of broken families, divorces, assaults, wars, everything we do. "In their hearts humans plan their course, but the Lord establishes their steps" (Proverbs 16:9). It's not us, but the Lord who transforms our lives that have been broken by the heart.
Love Each Other
Everyone experiences heartbreak, it's a part of life. We live and we learn from each experience, and each time, we get better at guarding our hearts as it heals from the past. God has called us to love each other as ourselves (Matthew 22:39), but what happens when fellow brothers and sisters break our hearts or when the church breaks our hearts? How are we supposed to open them up again to let others in, while simultaneously guarding our hearts?
That is tricky, one not easily answered. It comes from knowing God and knowing your own heart — what will and will not break it so easily. Everyone is wonderfully different. We all respond in different ways and feel things differently. Something that might hurt one person, might just roll off the next person. It's hard to decipher, which is why we are called to lean on God, not our own understanding (Proverbs 3:5). Empathy is a huge factor here, and one to be prepared to ask God for.
Ezekiel 36:26 says, "I will give you a new heart and put a new spirit in you; I will remove from you your heart of stone and give you a heart of flesh." We have the love of Christ, we have the Holy Spirit, so the things that break God's heart can break ours if we pray for it do so.
If I speak in the tongues of men or of angels, but do not have love, I am only a resounding gong or a clanging cymbal. If I have the gift of prophecy and can fathom all mysteries and all knowledge, and if I have a faith that can move mountains, but do not have love, I am nothing. If I give all I possess to the poor and give over my body to hardship that I may boast, but do not have love, I gain nothing. Love is patient, love is kind. It does not envy, it does not boast, it is not proud. It does not dishonor others, it is not self-seeking, it is not easily angered, it keeps no record of wrongs. Love does not delight in evil but rejoices with the truth. It always protects, always trusts, always hopes, always perseveres. Love never fails.
But where there are prophecies, they will cease; where there are tongues, they will be stilled; where there is knowledge, it will pass away. For we know in part and we prophesy in part, but when completeness comes, what is in part disappears. When I was a child, I talked like a child, I thought like a child, I reasoned like a child. When I became a man, I put the ways of childhood behind me. For now we see only a reflection as in a mirror; then we shall see face to face. Now I know in part; then I shall know fully, even as I am fully known. And now these three remain: faith, hope and love. But the greatest of these is love (1 Corinthians 13).
Why Does Guarding Your Heart Matter?
We can't go through this life without our hearts. The heart is what distinguishes us as God's created image. He loves us for the matters of the heart. Matters of the heart are what inspired the greatest artists, poets, playwrights, novelists, and screenwriters. We cannot escape the things that cause our hearts pain — for all the things in this world that breaks our hearts, there are things that also bring it the most joy.
God knows how important the heart is — how vulnerable it is to everything in life — that he is constantly speaking to it, through Scripture, through the Holy Spirit, and even through each other. In the same beat, he calls us to guard our hearts for this reason. Yes, we will feel the pain, but with the proper guarding, hopefully, we will feel the joy of the Lord more than we do the pain of this world.
Photo Credit: ©iStock/Getty Images Plus/FotoMaximum
---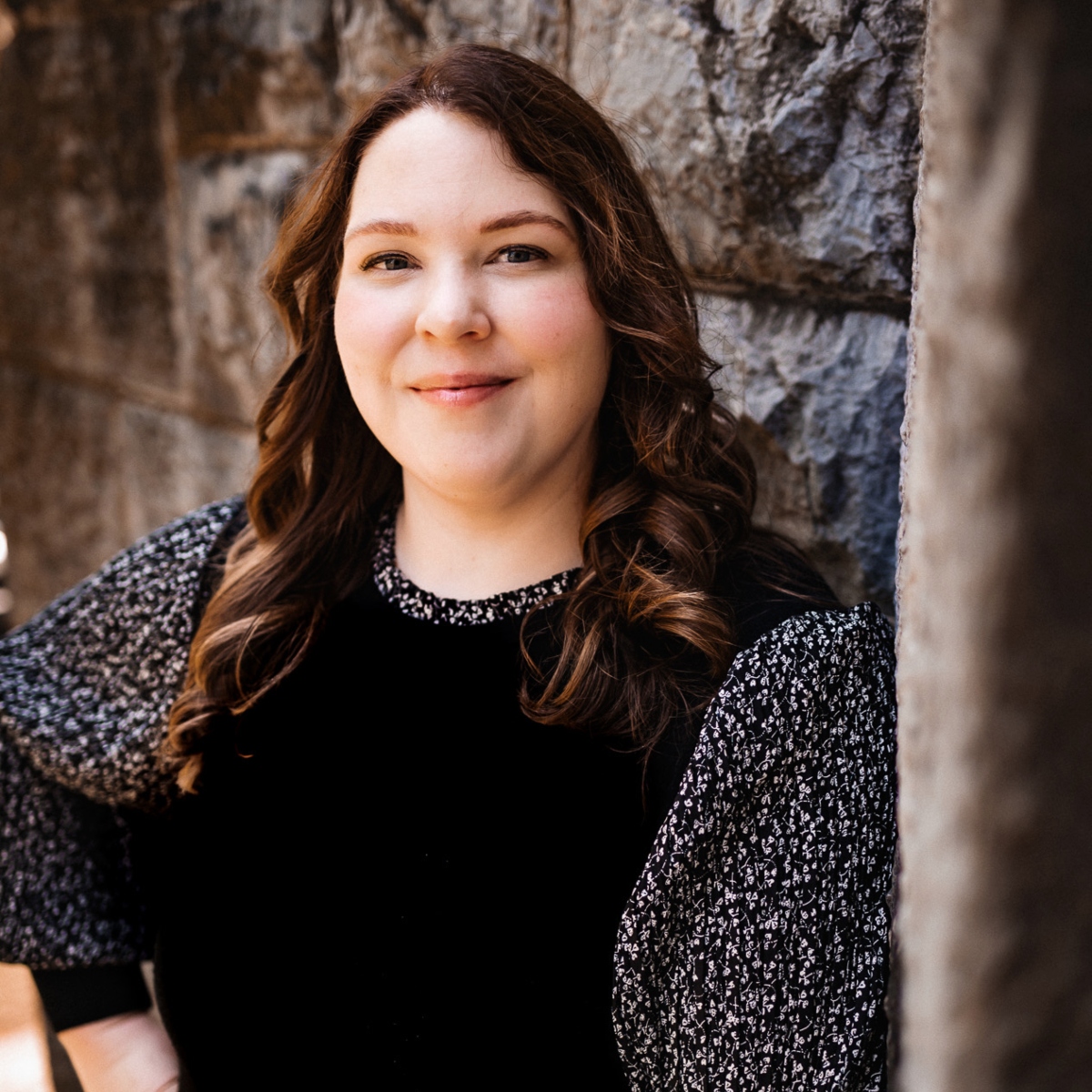 Molly Law is the Editor of C.com. She has a Master of Arts in Publishing Studies from the University of Stirling, UK, where she studied and lived for a year in Scotland. She has a Bachelor of Arts in English Professional Writing from Gardner-Webb University. Her editorial career includes Senior Editor of a bimonthly magazine for the nonprofit ACA and Editorial Assistant at Luath Press in Edinburgh, UK. She enjoys reading 18th-century British Literature, creative writing, and traveling. Check her out here.
Related podcast:
The views and opinions expressed in this podcast are those of the speakers and do not necessarily reflect the views or positions of Salem Web Network and Salem Media Group.
Related video:
These verses serve as a source of renewal for the mind and restoration for the heart by reinforcing the notion that, while human weakness is inevitable, God's strength is always available to uplift, guide, and empower us.
Video stock video and music probided by SoundStripe